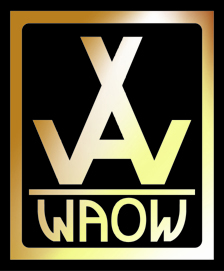 2018 Fall/Winter Application for Membership in Women Artists of the West (WAOW)
Dina Beerle
2627 Sawgrass St
El Cajon, CA 92019
Contact Email:
mejokon@hotmail.com
Call Type:
Member
Eligibility:
International
State:
Unspecified
Event Dates:
1/1/18 - 1/1/18
Entry Deadline:
11/30/18
Application Closed
REQUIREMENTS:
Media Images:6


Entry Fee (2018 Fall/Winter Application for Membership in Women Artists of the West (WAOW)): $35.00

WAOW, Inc. is accepting applications for Associate Membership from women artists who reside across the United States, Canada and Australia. WAOW accepts work in traditional media and sculpture only. (No photography, digital art, quilting, woodwork, found art sculpture, computer art, jewelry, glass, mosaic, or fabric art, is accepted.) Associate members are required to have a website displaying their artwork. All members must have and use email, as it is the primary means of communicating within our membership.
An Associate Member is encouraged to show her work in a WAOW sanctioned ad such as a group ad created in conjunction with the annual show or other WAOW group shows, or a personal ad that mentions her WAOW membership, i.e. WAOW Associate Member, at least once every two (2) years. NOTE: Advertising is a requirement for WAOW Signature and Master status. An Associate who is interested in a different status needs to know that participation in advertisements is a requirement for advancing. With that said, the expectation does not mean that the advertising is absolutely mandatory. Is is encouraged and is part of being a professional artist.
All ads meant to fulfill this requirement must be placed in a nationally distributed art related publication, and an example of the personal ad must be sent to the Advertising Director (currently Jan Delipsey) as proof of participation.
Membership starts with payment of dues.
By completing application through CaFE, your entries will represent you to the jury, which will review them for possible entry into WAOW, Inc. Specifications on how to prepare images for CaFE upload are available on the CaFE website, www.callforentry.org. Improperly formatted images will not upload successfully. All submissions, including images of your artwork, must be submitted via the CaFE™ website. WAOW, Inc. 2018 Fall/Winter Application for Membership in Women Artists of the West (WAOW) ends at midnight on November 30, 2018. You will be notified by email no later than December 20, 2018. NOTE: You must have a confirmation number or you have not completed the application to WAOW. Only completed applications with fees will be considered.
Print this Page
View Legal Agreement