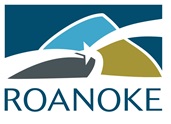 Melrose Library Patio Art
117 Church Ave SW
Contact Email:
susan.jennings@roanokeva.gov
Call Type:
Public Art
Eligibility:
National
State:
Virginia
Entry Deadline:
8/31/18
Application Closed
REQUIREMENTS:
Media
Images - Minimum: 3, Maximum: 10
Video - Minimum: 0, Maximum: 3
Total Media - Minimum: 3, Maximum: 10
Request for Qualifications No. 19-01-07 for Design and Fabrication of Art on the Plaza of the new Melrose Library at 2502 Melrose Ave N.W.
Call for Entry
The City of Roanoke seeks artists or artist teams' qualifications to design, fabricate and install art on the patio of the new Melrose Library, as described herein. This request is for qualifications only.
All responses to this Request for Qualifications shall be submitted on or before 11:59p.m., on August 31, 2018.
The City of Roanoke VA is accepting applications from artists or teams of artists who would like to be considered for a permanent work of art to be on or embedded into the plaza of the new Melrose Library. The artwork should fit the character of the neighborhood and the library location. The city is seeking artwork made of durable materials suitable for outside elements and change in temperature and as impervious to vandalism as possible. The artwork shall require little or no maintenance.
This is a two-step qualifications-based competitive negotiation process. The first step of this two-step process is to submit the required application materials through CaFE' (https://www.callforentry.org).
Up to four Qualified Offerors will be invited to submit proposals for the second step of this process.
Eligibility
This project is open to all artists and artist teams, age 18 and over. All applicants, regardless of race, sex, religion, nationality, origin or disability will be considered.
Site Specifications
The city is moving and expanding the current Melrose Library into an end of the Goodwill facility that was a former warehouse space. It will grow to almost 1,500 square feet. The plaza area beside the library is approximately 19' across and 68' long. The entire plaza will encompass approximately 4,600 square feet. The rectangular area centered between the landscaped areas includes just over 1,200 sq. feet. Any or all of the space can be used for the art but must remain relatively open as the space will be used for events and programming. For example, it could include art embedded into the concrete (which has not been poured) or seating elements along the landscaped edges that would work for programming. Landscaping can be altered to fit the art. Site plans can be viewed at www.roanokeva.gov/760/Arts-Culture under Current Calls to Artists, Melrose Library Plaza Art.
Budget
The not to exceed budget amount is $40,000. The budget includes artist fees, materials, fabrication, shipping, installations, accommodations and travel.
The City reserves the right to negotiate a final fee. Up to four finalists may be selected and if there be that many, phone interviews may be required. Those selected will be invited to submit a complete proposal and if not awarded a contract will receive a set fee of $1,000. The selected Artist will be required to present a final design proposal and/or maquette to the Roanoke Arts Commission and Roanoke City Council for review and approval prior to fabrication.
Installation
The selected artwork is planned to be installed in March 2019. Costs associated with transporting and installing the work will be the responsibility of the artist. Limited assistance from the Public Works Department is available on a case by case basis
Application Materials that Must Be Included
A current resume

Artist statement to include a brief statement of your vision for this project and relative experience and how you will assure the work captures the character of the neighborhood and fits the library location.

Up to 10 images of prior work executed within the last seven years

Descriptive list of images to include dimensions, a short description of the work and total budget.

A minimum of two references with complete contact information of individuals you have worked with in the last five years.
Evaluation Criteria
Offerors will be evaluated for selection on the basis of those most qualified to meet the requirements of this RFQ. Major criteria to be considered in the evaluation may include, but shall not necessarily be limited to, the items referred to above and those set forth below:
The appropriateness of the proposed materials.

The quality of Offeror's performance in comparable and/or similar projects.

The Offeror's responsiveness and compliance with the RFQ requirements and conditions.

Determination that the selected artist has no contractual relationships which would result in a conflict of interest with the City's contract.

The Offeror's ability, capacity and skill to fully and satisfactorily provide the services and/or items required in this RFQ.

Whether the Offeror can provide the services and/or items in a prompt and timely fashion.

Submission of required materials
Notification
You will be notified by email of application status by September 14, 2018 and the selected finalists will be invited to submit their proposal at the end of 30 days from notification.
Proposal evaluation and award will be accomplished in accordance with this Request for Proposal and Sections 23.2-1, et seq. of the Code of the City of Roanoke, Virginia. Any inquiries regarding this RFQ should be directed to Susan Jennings, Arts and Culture Coordinator at (540) 853-5652.
Inquiries for information regarding procurement procedures and/or proposal submission shall be directed to Monica Cole, Purchasing Supervisor at (540) 853-2871.
Information on the City of Roanoke's Public Art Program can be viewed at:
Print this Page
View Legal Agreement