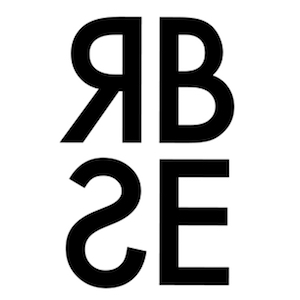 Rosemary Beach Sculpture Exhibition 2019
P.O. Box 611321
Rosemary Beach, FL 32461
Contact Email:
sculpture@rosemarybeach.org
Call Type:
Public Art
Eligibility:
National
State:
Florida
Entry Deadline:
1/15/19
Application ClosedNumber of Applications Allowed:
4
REQUIREMENTS:
Media
Images - Minimum: 1, Maximum: 4
Total Media - Minimum: 1, Maximum: 4
Entry Fee (Rosemary Beach Sculpture Exhibition 2019): $5.00

ROSEMARY BEACH SCULPTURE EXHIBITION
CALL TO ARTISTS
Artists working in the design, construction and installation of outdoor sculpture are invited to submit an application for the second biennial Rosemary Beach Sculpture Exhibition opening on Memorial Day weekend 2019, and continuing through mid February 2020. All entries must be submitted online via CaFÉ at CallForEntry.org.
Up to 20 sculptures will be chosen for this juried exhibition and a $1,500 honorarium will be awarded to each artist whose sculpture is selected. First and Second Place winning sculptures will be named, with awards of $2,000 and $1,000 respectively.
Rosemary Beach. Established in 1995, Rosemary Beach is located on the Gulf of Mexico in Northwest Florida. This quintessential New Urbanism town comprises 107 acres and 2500 feet of beach along scenic highway 30A, between Panama City Beach and Destin, Florida.

Greens, pocket gardens and squares shape the town and set the stage for outdoor sculpture. The vibrant town center includes the town hall and post office, hotel, inn, restaurants, boutiques, art galleries, bookstore, coffee shop, bank, day spa, design services, bakery and other businesses.
Though Rosemary Beach is the permanent home for a number of year-round residents, thousands of vacationers visit each year to enjoy its natural beauty, unique architecture, and a variety of events and festivals. Learn more about the town at
RosemaryBeach.com
.
Previous Sculpture Exhibition.
Eleven sculptures were included in the 2017-18 exhibition. The featured artists have extensive resumes and together their work is included in numerous public, corporate, private and museum collections both here in the states as well as abroad. Additionally, our show included
Colors of My Mind
, a sculpture by the late George Rodrigue whose depiction of a blue dog dominates his art and is widely recognized. This sculpture was provided by special arrangement with the George Rodrigue Foundation and now enjoys a permanent home here, thanks to the generosity of his widow, Wendy Rodrigue. More about our last exhibition, as well as the upcoming 2019-20 one, can be found on our website,
rosemarybeachsculpture.com
.
The first-place sculpture,
Votive
by Gregory Johnson, was purchased by the Rosemary Beach Property Owners Association and is now also a part of our permanent collection. One additional sculpture,
Pity the Monsters
by Jeffie Brewer, was purchased by a homeowner with its permanent location being northern Michigan.
Purpose.
The purpose of this sculpture exhibition is to enhance the quality and excellence of Rosemary Beach through complementing its architectural heritage and natural beauty with outdoor sculpture; and, to contribute to the cultural arts environment in our county and surrounding areas.
ARTIST QUALIFICATIONS
Experienced sculptors are invited to submit their work for consideration. Artists must have documented experience with the design and construction of outdoor sculpture.
This exhibition is open to all artists who meet these requirements.
DESIGN PERAMETERS
Locations for sculptures have been selected for the greens, gardens and squares that dot the town that accommodate works of art of various dimensions and presence. See examples from the 2017 Rosemary Beach Sculpture Exhibition on our website, rosemarybeachsculpture.com.
In addition to stand-alone sculptures, environmental works/site-specific land art that reconnects the urban environment with nature will be considered.
Sculptures must adhere to the following design parameters:
• Pose no risk of injury to the public (i.e. sharp edges, slip hazards, flammable materials).
• Must be able to be semi-permanently fixed/not easily removed from a heavy base.
• Sculpture must not require maintenance for the duration of the exhibition.
• Works must be able to withstand all weather conditions, high temperatures, direct sunlight, humidity + salt.
• Sculptures must be guaranteed against defects and deterioration.
• Works in this public art exhibition may be touched, climbed on, etc. by the public and therefore must be safe, stable and durable.
• Sculptures will be viewed in-the-round.
• Only original, complete works of art created by the artist.
TIMELINE
Application deadline January 15, 2019
Finalists will be notified on or by March 1, 2019.
Artists will be required to deliver their sculpture to Rosemary Beach and assist in its mounting between May 13 - May 23, 2019. In exceptional circumstances, sculptures may be shipped to and from Rosemary Beach, FL at the sculptor's expense.
Sculptors are encouraged to attend the Patron's Party May 22, 2019 a sculptors' panel discussion May 23, and the opening ceremony on May 24. Free lodging will be offered for two nights.
DURATION OF EXHIBITION
Opening to the public Memorial Day weekend starting May 24, 2019 and will run through February 14, 2020.
VENUES FOR SCULPTURES
There are a variety of sites where sculptures will be displayed. These include several expansive greens where sculptures can be seen from numerous angles and locations. Other sites are located within small parks, gardens or squares nestled within residential areas of the town.
SELF-GUIDED TOUR
A map and self-guided tour will be developed in conjunction with Otocast once sculptures are selected and the placement locations determined. Each artist will be asked to provide a 3-minute verbal introduction to themselves, art-making processes and the selected sculpture. This accompaniment will be downloadable on iPhones + iPads.
TO APPLY
A fee of $5 will be charged for each application submitted. Only one sculpture (up to 4 images) may be submitted per application.
Submit the following materials to CaFÉ at CallForEntry.org.
Only complete applications will be considered. Each application must contain the following:
• Artist CV, outlining education, training, exhibition + project history
• Artist statement
• Title, medium, dimensions + year of work being submitted
• Low res images (up to 4 angles) of sculpture
• Dimensions (no parameters)
• Specification of all materials, accompanied by an explanation of how these materials will withstand environmental elements
• Contact details: email, address + phone number
ARTIST SELECTION PROCESS
Twelve to twenty sculptures will be selected based on the quality of concept, design and execution, as well as how they meet the project goals, by a committee of local and national experts in the field and local art collectors.
Only finalists will be notified.
CONSIGNMENT CONTRACT
A consignment contract will be drafted for each selected sculptor, outlining consignment dates, value, authentication of work, photography/reproduction policies and insurance
tems.
A commission of 30% will be deducted from sculpture sales.
INSURANCE
Artists reserve the right to insure their loaned works. Rosemary Beach Sculpture Exhibition will issue limited insurance and provide security to limit chances of damage or theft.
HONORARIUM AND AWARDS
All artist whose work is selected for the exhibition will be offered a $1,500 honorarium once his/her sculpture has been delivered and mounted. In addition, an award of $2,000 will be given to the artist whose sculpture is chosen as the FirstPlace winner, and an award of $1,000 will be given to the artist whose sculpture is chosen as the Second-Place winner.
At the end of the exhibition, sculptors are required to remove their work no later than February 28.
Questions
Email
sculpture@rosemarybeachfl.org
or call 850-231-1861.
Print this Page
View Legal Agreement