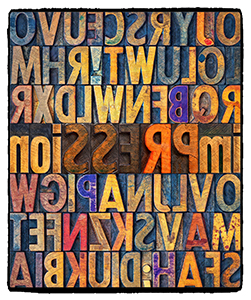 Impression: A National Printmaking Exhibition


740 Duke St. STE 150 Norfolk VA, 23510


Entry Deadline: 9/16/18
Application Closed

REQUIREMENTS:

Media
Images - Minimum: 1, Maximum: 3
Total Media - Minimum: 1, Maximum: 3

Entry Fee (Entry Fee): $35.00



Impression: A National Printmaking Exhibition

Description : Impression is an exhibition that features the fine art of printmaking in traditional methods such as screen printing, letterpress, relief, lithography, and intaglio. This exhibition's reception will fall on Thursday October 18th, the first night of Norfolk's NEON Festival in the NEON District (Norfolk's Art District). In 2017, the NEON Festival had about 4,000 people attend the two day festival. Artists may submit up to 3 works for consideration, and the entry fee is $35.00. Image and artwork submissions are done through the CaFÉ service only. Accepted artists are encouraged to send additional individually packaged and sealed edition prints of the accepted exhibition work that will be for sale in our gallery as well.

Entries must be original and hand pulled. No digital or photographic reproductions of original work will be accepted. Work may be no longer than 48" in its longest dimension, and weigh no more than 50 pounds. All work must be framed and hang ready.

Open to all artists living in the United States, this exhibition is held at the d'Art Center in Norfolk, Virginia. Established in Norfolk Virginia in 1986, the d'Art Center provides the community with a wide variety of exhibitions and art education programming and also houses working professional artist studios. The d'Art Center is located in the NEON district of Norfolk, and exhibitions take place in d'Art's spacious main exhibition space, the Harbor Group International Gallery.

Juror Biography : Brendan Baylor is an interdisciplinary artist exploring the politics and ecology of landscape. He is currently Assistant Professor of Art (Print Media) at Old Dominion University. He received his BA in Art from Portland State University and MFA in Studio Art from the University of Iowa. His work has been shown nationally and internationally in many venues including the Madison Museum of Contemporary; the Devos Art Museum; and the CONA Institute in Ljubljana, Slovenia. More of his work can be seen at www.BrendanBaylor.com

Exhibition dates: October 18th - November 17th 2018

Reception: Thursday, October 18th, 5:00-9:00pm

Submissions due: Sunday, September 16th, 2018

Notifications (by email): Friday, September 28th, 2018 by 5pm

Accepted works arrive no

later than: Thursday, October 11th, 2018

Submission fee: $35.00 for up to 3 works

Awards:

1st Place: $500.00

2nd Place: $300.00

3rd Place: $150.00

Eligibility: This exhibition is open to all artists 18 or older, residing in United States. All work must be original and created without the aid of an instructor or kit. All styles and aesthetics are considered. The d'Art Center is a public non-profit art center open to everyone; as such, the content of submissions should be appropriate for all viewers.

Submissions: All entries and payments must be submitted via Call for Entries (CaFÉ). Please follow the directions on CaFÉ. Artists must submit artist statements with their artwork submissions. If you have exhibition questions, or need help making sure your work meets the criteria, please contact the gallery manager at abradley@d-artcenter.org; questions related to submitting through the CaFÉ platform should be directed to CaFÉ.

Limitations: Work may not exceed 48 inches in its longest dimensions. Works cannot exceed a weight of 50 pounds. All works must be hang ready and framed. Works that require special installation must come with clear instructions. Any works that require complicated specialized installation must be installed by the artist. We reserve the right to reject work for the exhibition that differs significantly from the submitted images and/ or for craft issues.

Liability: The gallery staff will take great care handling artworks for exhibition. However, the d'Art Center and it's staff are not responsible for any damage that may occur. Sending your accepted work means that you agree to this. We strongly recommend artists insure the works themselves, and purchase insurance from the shipping company used.

Shipping: The artist is responsible for shipping costs to and from the gallery. All accepted works must arrive by Thursday, October 11th, 2018 without exception. Hand delivered works are accepted through pre-arrangement; please contact the gallery manager at abradley@d-artcenter.org.

Artists must send pre-paid return labels for their works through UPS or FedEx. Please send the pre-paid return label with your work and make sure it is in a place easily visible to the unpacker in the box.

We do not arrange shipping in any other manner. Works must have pre-paid return labels through FedEx or UPS to be returned.

Please no packing peanuts. Works should be shipped in reusable containers for return. Clearly indicate any packing directions for return of works. Works that do not include a pre-paid return label for return shipping (and therefore cannot be returned), and works that are not picked up within one month of the end of the exhibition become property of the d'Art Center.

Entry Fees and Materials: Artists may submit up to 3 works for consideration and the entry fee is $35.00. Commission for works is 60% (artist)/ 40% (d'Art), not including awards.