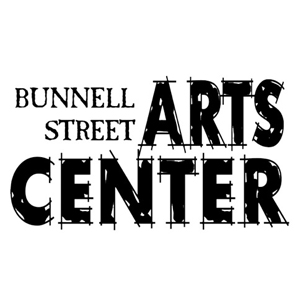 Alaskan AIR: 2019 Bunnell Street Arts Center Artist in Residence program


106 West Bunnell Ave Suite A
Homer, AK 99603
www.bunnellarts.org



Event Dates: 2/1/19 - 12/31/20
Entry Deadline: 10/31/18
Application Closed

REQUIREMENTS:

Media
Images - Minimum: 0, Maximum: 5
Audio - Minimum: 0, Maximum: 3
Video - Minimum: 0, Maximum: 3
Total Media - Minimum: 0, Maximum: 5

Entry Fee (Alaskan AIR): $25.00

View Site Details



Bunnell Street Arts Center presents an Artist in Residence program for international, US and Alaskan artists to create artwork that promotes community engagement and creative placemaking strategies. Bunnell seeks artists who aim to strengthen the social, physical and economic fabric of Homer through the arts by addressing pertinent themes. This may include accessibility, inclusion, decolonization, resource managment and sustainability, skills sharing and exchange, enhancing the safety and security of local residents, and/or artistic strategies to build connections between local and global communities.

Bunnell seeks artist-led projects featuring community engagement through social and civic practice, sculpture, creative writing, moving image, movement, music, painting, performance, ephemeral art, installation, poetry at the arts center and surrounding community.

Bunnell Street Arts Center is a multidisciplinary arts center located in a landmark building overlooking Kachemak Bay and the Kenai Mountains. Bunnell's mission is to nurture and present innovative, exceptional art in all media for diverse audiences. A premier exhibition and performance space with historic charm on the main floor doubles as an open studio for artists in residence. Private rooms with private baths for artists are located upstairs, with a shared kitchen and living area.

Statistics
Residency Length:

one month

Average number of artists in residence at a time:

1

Number of artists accepted in most recent year:

8
Eligibility
Artist Status:

Mid-career Artists

Application type:

Open application

Geography:

Open to International, US, and Alaskan artists

Application deadline: October 31 annually
Facilities & Services
Housing:

Private bedroom with private bath in a shared housing facility

Meals:

occasional meals/food provided,

shared kitchen; restaurants nearby
Computer/internet access:

Wireless Internet

Studios/special equipment: nipping press, small printing press, HD/3D video projector, HD video camera.
Additional studio information:The artists studio is Bunnell's main exhibition gallery, open to the public during regular gallery hours Monday-Saturday; It is not private.
Residency Fees
Stipends / other support
$1000 stipend

for one month; up to

$1000 value round-trip coach travel

to Homer, and lodging in a private room with private bath with a shared kitchen and living area above the arts center.
$250 for art materials
Additional expectations / opportunities
To engage the community and impart a lasting effect, the artist shall provide an artist talk, a workshop and contribute at least one work of art created during the residency for installation, exhibit, performance, reading, screening or other such event upon consultation with Bunnell's Artistic Director.

106 W. Bunnell Ave. Homer, AK, 99603 • (907) 235-2662 | Winter: Mon.-Fri., 11am-5pm • Sat. Noon-4pm