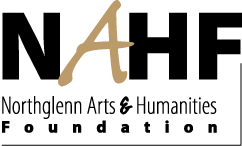 2018 Northglenn Tunnel Mural Commission


11801 Community Center Drive
Northglenn, CO 80233


Entry Deadline: 10/15/18
Application Closed
Number of Applications Allowed: 3


REQUIREMENTS:

Media
Images - Minimum: 6, Maximum: 10
Audio - Minimum: 0, Maximum: 1
Video - Minimum: 0, Maximum: 1
Total Media - Minimum: 6, Maximum: 12


View Site Details



NORTHGLENN TUNNEL MURAL PROJECT

2018/2019 PROSPECTUS

Description

Northglenn Arts and Humanities Foundation (NAHF), in partnership with the City of Northglenn, is conducting an open entry competition to select a qualified muralist or muralist team, from 2-5 finalists, to complete a mural valued at no more than $25,000. The mural will celebrate Northglenn's 50th Anniversary. The selected mural design will be painted in the pedestrian tunnel under Interstate-25 that links the Northglenn Civic Center to the RTD Wagon Road Park-N-Ride.

Each of the 2-5 finalists will receive a $200 honorarium to help offset their expenses and compensation for time; as well as, a formal presentation to a board/selection committee.

Mural must be completed utilizing only exterior latex; professional grade acrylic and non-enamel spray-paint. Interior latex, basic/student grade acrylic & enamel spray-paint are not acceptable. It is imperative the complete mural must be protected by a sacrificial layer of graffiti guard from Sherwin Williams to ensure that the mural will be preserved for the future in a highly graffiti area.

Please submit five previous murals/public art works, in additional to a concept design of the proposed mural which will be completed in color to display intended color scheme. The theme of the mural is "50 Years of Northglenn"; in your narrative/proposal, please explain your vision for the mural and describe what images you associate with the City of Northglenn and its growth since April 19, 1969.

How To Apply

Application materials must be received on or before Friday, October 5, 2018 at 5:00 PM MST. Any application materials received after the deadline will not be considered.

Mural must be completed by Monday, July 1st, 2019.

All submissions, including .jpg formatted photos, must be submitted via café website at http://www.callforentry.org/index.php.Videos of public art works are also accepted.

To ensure that the artwork meets the expectations of the muralist, staff, citizens, and other stakeholders, the selected muralist or muralist team will participate in a design process. This process includes place-based research, site visits and design meetings to help complete the muralist concept design.

Artwork & Design Criteria

Muralists will be selected on the basis of their qualifications, as demonstrated by the quality of their past work and suitability of their concept design for the site.

Artwork

· The pedestrian tunnel is 8'wide x 8'tall x 311'long.

· Mural can apply to walls and ceiling as necessary.

· Lighting will not be adjusted.

· Tunnel will be cleaned and primed by City of Northglenn.

Muralist applications will be evaluated on the following criteria:

Form
Visually engages and is contextually responsive to the community.
Creates a sense of "place."
Produces high quality, innovative and meaningful artwork.
Function
Effectively represents Northglenn's 50th Anniversary and its history.
Creates artwork that is durable, easily maintainable and has low operational cost.
Environment
Mitigates any impacts to surrounding environment.
Produces artwork which contextually responds positively to the site conditions.
Process
Demonstrates ability to meet project requirements, and to work with required materials.
Demonstrates ability to execute the project within the project timeline and budget.
Selection Process
Up to five muralists or muralist teams will be selected for a short presentation and interview. A finalist/concept design proposal will be selected from these finalists.
All works will be screened to ensure artistic merit and appropriateness for public display. The selection committee will be made of local citizens, City staff and NAHF members.
Funding provided by the Northglenn Arts & Humanities Foundation (NAHF). The NAHF was founded in 1990 to provide access for quality youth theatre, public art, and other cultural art programming in the North Denver Metropolitan Area communities. The Scientific & Cultural Facilities District (SCFD) provides major funding for Northglenn Art Programming.
For additional information, please contact Director Michael Stricker at 303-450-8727 or by email at mstricker@northglenn.org. Northglenn Arts office is located at 11801 Community Center Drive Northglenn, CO 80233.