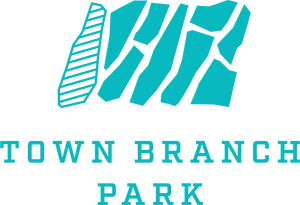 Town Branch Park: InterACT
161 North Mill St. Lexington Kentucky 40507
Contact Email:
nzamarron@lexarts.org
Call Type:
Public Art
Eligibility:
International
State:
Kentucky
Entry Deadline:
11/30/18
Application Closed
REQUIREMENTS:
Media
Images - Minimum: 6, Maximum: 10
Audio - Minimum: 0, Maximum: 6
Video - Minimum: 0, Maximum: 6
Total Media - Minimum: 6, Maximum: 10
Request for Qualifications -
"InterACT in Town Branch Park"
PROJECT SUMMARY
Town Branch Park is a $31M project that anchors the Town Branch Commons park and trail system. Town Branch Commons is an ambitious public-private linear park system that traces Town Branch, the now hidden waterway that Lexington, KY was founded around. Town Branch Commons was designed by MacArthur Fellow Kate Orff of SCAPE. Town Branch Park will enhance the quality of life in Lexington by connecting people to nature and each other through exceptional design and programming. The Park will transform an underutilized nine-acre surface parking lot behind the convention center into a world-class urban park.
To incorporate art into the Park design using a creative place-making strategy, LexArts and Town Branch Fund applied and were award a National Endowment for the Arts Our Town grant for a project called InterACT in Town Branch Park. ACT stands for Arts, Culture, and Technology. The Our Town grant will provide funding to commission design development by artists to reinterpret the history and ecology of Town Branch through interactive artistic elements geared toward youth. This grant only covers design. The construction cost for the creation of the artwork will become a portion of the $31M park budget. The goal of this project is to make the park more accessible to all ages and elevate civic engagement in the space. InterACT will bring artists, programming, and design consultants together to fully integrate artist ideas into the final design, programming, and engineering plans of our signature city park.
INTERACT OVERVIEW
LexArts, in collaboration with Town Branch Fund, is initiating an international RFQ selection process for public art to integrate artistic design into the landscape of Town Branch Park. InterACT will engage artists to tell the story of the history and ecology of Town Branch Creek using Arts, Culture, and Technology. Artists are asked to design modern interactive artistic elements geared toward kids, making the park more accessible to all ages and elevating interaction and civic engagement in the space. InterACT will celebrate the unique cultural and ecological significance of our downtown through modern interactive programming geared toward youth.
The goals and objectives of InterACT are:
• Integrate high quality original artistic design into formal planning process
• Provide interactive elements to increase activation of the park
• Add access points to park programming for youth ages 9-15, an underserved population
• Expand education and curriculum development opportunities
• Increase civic engagement through representations of place
PHASE 1: REQUEST FOR QUALIFICATIONS
The InterACT RFQ seeks all qualified artists with the experience and capacity to produce permanent artwork for Town Branch Park. Responses are due November 15, 2018.
After a thorough review of RFQ submissions by a jury of stakeholders, six artists will be selected as candidates for the Request for Proposals. Guiding criteria for selection (not all are required or prioritized):
• Ability to draw public attention to the ecology or history of Town Branch
• Artistic distinction and aesthetics
• Interactivity with the viewer with a focus on targeting older youth ages 9-15
• Contextual integration into the Town Branch Park site
• Public safety and appropriate materials for longevity in an outdoor setting
PHASE II: REQUEST FOR PROPOSALS
After a thorough review of all qualified RFQs, six artists will be invited to participate in a Request for Proposals to design a site specific public artwork for Town Branch Park in downtown Lexington. Proposals are expected to represent a unique commission in ample detail and provided in a format that may be exhibited in a gallery setting (more details will be provided with the invitation to RFP). Each artist will be awarded $2,000 upon receipt of qualifying submissions. In addition, there is a travel allowance of up to $1,000 per finalist to visit the proposed site and research the area. Completed proposals will be assembled as a portfolio to be published and exhibited by LexArts or Town Branch Fund for public input. Submitted materials will become the property of LexArts; copyright of these materials will be owned by the artist.
Successful proposals will be expected to provide:
• A written document expressing the conceptual framework, artistic point of view, and description of materials;
• Digital rendering of proposed artwork;
• (optional) small-scale model;
• A timeline and budget for production and installation;
• An estimate of replacement, routine maintenance or repair
All submissions will be reviewed by LexArts, SCAPE, arts professionals, civic leaders, and representatives of the community including the local public school system.
At least one artist will be selected and paid $25,000 for design development. The artist will collaborate with SCAPE Landscape Architects and Biederman Redevelopment Ventures to develop a prototype and integrate their artwork into the landscape design of Town Branch Park. Conceptual design for the park has been completed and schematic design will take place during 2019.
COMMUNITY ENGAGEMENT
Town Branch Fund is committed to using community engagement throughout the planning process for Town Branch Park. The InterACT project was designed with input from past community engagement efforts, and the Our Town grant process includes two more phases of community input.
Findings from over 11,000 citizens during the 2017 Lexington On the Table initiative show respondents widely discussed youth development within the context of equity and social inclusion, indicating a lack of programming, opportunities, and attractions for this age group. In addition, 43% of people identified parks as a primary site of connection to others. One in three respondents chose preserving Lexington's cultural and historical heritage as the most important priority for improving the city. These findings underscore the importance of using arts to promote inclusion and vibrant public space in downtown Lexington. InterACT builds on these desires to make the park more engaging for youth, while also allowing the history and ecology of the place to be represented in the design.
More recent public input also points to the relevance of parks for connecting people and a demand for the type of programming supported by InterACT. Town Branch Fund recently conducted an extensive community engagement effort with the purpose of planning for inclusion and accessibility to the park through design, operations, and programming. Part of this work included a Park Inclusion Survey which garnered significant and wide-spread community input into public space usage in Lexington. Results from this survey showed 58.3% of individuals identified arts and culture as a reason they visit public spaces and 77% identified arts, music, and culture as a benefit they have experienced in public places. In addition, the survey showed 43% of people reported learning about different people, groups, and cultures as a benefit of public space.
There are community engagement opportunities during this Our Town grant -
• Artist Selection: Proposals from the pool of finalists will be shared in a public gallery space to garner community feedback. This community feedback will be used by the Selection Committee when choosing the final artist.
• Youth Prototyping: The Bluegrass Youth Sustainability Council, comprised of student representatives from every public and private high school in the county, will take the prototype into older elementary and middle school classrooms, gather and document youth feedback, and share results with the artist, BRV, SCAPE, and project leaders. This feedback will be used to refine the final design - allowing direct input from the end user.
PROPOSED TIMELINE
• September 2018 - RFQ posted
• November 30, 2018 - RFQ Deadline (Extended to 11/30)
• December 2018 - Finalists notified
• January 2019 - Site Visits to Lexington
• February 28, 2019 - Proposals Due
• March 2019 - Phase I Community Engagement: Proposals displayed in public exhibition at Gallery Hop
• April 2019 - Final Artist(s) chosen/notified
• May 2019 - Workshop with Artist/SCAPE/BRV to collaboratively integrate the proposed design into programming and design engineering plans
• June through October 2019 - Refine design / prepare prototype
• October through November 2019 - Phase II Community Engagement: Bluegrass Youth Sustainability Council
• December 2019 - Final Design Adjustments based on community feedback
ELIGIBILITY
We are committed to a policy of providing opportunities to people regardless of economic or social status and will not discriminate on the basis of race, color, ethnic origin, national origin, creed, religion, political belief, sex, sexual orientation, marital status, age, veteran status, or physical or mental disability.
STATEMENT OF QUALIFICATIONS
Artist can apply through the callforentry.org system or by mail / email. If applying by mail, applicants must both hard copy and 1 digital copy on CD or USB Flash drive / Google Drive of the following documents in the specified order to be eligible:
1. Letter of interest (typed, 2 pages maximum): Should include a description of artist's approach to public art.
2. Resume (2 page max please)
3. References for individuals or institutions who possess or commissioned work indexed on Image List (see #5)
4. Visual Support Materials: Up to six Recent/relevant works or previous concepts/ proposals which illustrate previous experience. Images should be formatted for six single-sided 8½ x11" sheets of paper. Images must be titled and numbered to correspond with titles listed on an accompanying image list.
5. Image list (typed, 1 page maximum) corresponding to submitted digital images. Each image on the list should include the artist's name, applicant's role in the project, title of the work, medium, dimensions, budget, location, and corresponding image number.
SUBMITTAL REQUIREMENTS AND FORMAT
• All submitted digital images should be formatted as .pdf to fit on 8½ x11" page.
• Names of digital images should consistently read: [Image Number] _ [Project Title]_[Title of Work] _ [Artist(s) Name(s)].
• Submit all images on one CD/Flash Drive/Google Drive Link. CDs / Flash Drive should be labeled with name of the applicant.
• By responding, artists agree to allow LexArts to display submissions at their own discretion.
NOTE: LexArts reserves the right to refuse any or all entries, and is not responsible for the loss of or damages to application materials.
Applications should be entered through Call for Entry system or sent to:
InterACT Public Art RFQ c/o ArtsPlace 161 North Mill Street Lexington, KY 40507
Please contact Nathan Zamarron (nzamarron@lexarts.org) with any questions.
BRIEF HISTORY OF LEXINGTON, KY
Lexington's region today boasts eighteen institutions of higher learning and a thriving music and art scene. It is a pastoral university city encircled by farms, racetracks, bourbon distilleries, and the palisades of the Kentucky River. It was the first city of America's pioneer west, and today it remains the hub of Kentucky's Bluegrass Region and Appalachian mountains. In recent years, Lexington has seen a dramatic revitalization of its historic downtown. The public art initiative seeks to build upon this very positive momentum. Other key aspects regarding Lexington include the Urban Service Boundary, Purchase of Development Rights for protected farmland, EPA Consent Decree for stormwater and sanitary sewer cleanup, and the unique geologic formation central to Kentucky thoroughbred and bourbon industries.
RESEARCH LINKS
Additional background related to this opportunity can be found by visiting these sites:
• Town Branch Park -
townbranchpark.org
• LexArts -
lexarts.org
• SCAPE -
scapestudio.com
• Biederman Redevelopment Ventures -
brvcorp.com
• NEA Exploring Our Town -
https://www.arts.gov/exploring-our-town/
• City of Lexington, KY -
www.lexingtonky.gov
• Lexington Convention and Visitors Bureau -
visitlex.com
• Commerce Lexington -
commercelexington.com
• Lexington History Museum -
lexhistory.org
• Kentucky Historical Society -
history.ky.gov
ATTACHMENTS
• Inspiration images submitted with NEA grant application
• Draft Park Programming Map
• Conceptual Park Design Site Plan
• University of Kentucky graduate student report on the History of Town Branch
Print this Page
View Legal Agreement