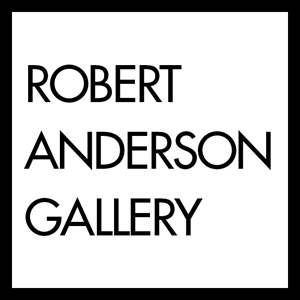 Small Works-Robert Anderson Gallery/Month of Photography Juried Show & Competition


Robert Anderson Gallery
3321 East Colfax Avenue
Denver, CO 80206


Entry Deadline: 1/20/19
Days remaining to deadline: 67

REQUIREMENTS:

Media
Images - Minimum: 2, Maximum: 5
Total Media - Minimum: 2, Maximum: 5

Entry Fee (Entry Fee): $30.00
Media Fee (per sample over minimum): $10.00

Media
Images: Minimum 2, maximum 5.
Entry Fee: $30.00 for two images. $10.00/image for each additional image up to a total of 5 images.
Eligibility: All photographers 18 years of age and older. Any photographic medium including digital and alternative processes accepted. Mixed media accepted if photography a key component of the work. The maximum dimension of framed/ready- to-hang work cannot exceed 14 inches. Free-standing work not accepted.

Submissions
All entries must be submitted via the CaFE system (www.callforentry.org). If you do not have a CaFE account, you can create a free artist account, upload your images and submit. Images must conform to CaFE formatting standards (JPEG or JPG only, 1200 pixels or greater on longest side at 72 dpi, file size 5 MB or less). Payment for submission is via CaFE including Paypal and credit card only.

For Accepted Entries
Approximately 50 images will be selected for the seven-week exhibition from March 8 through April 27, 2019. Shipping information will be provided to photographers selected for participation upon completion of the jury process. All works must be for sale and present for the duration of the exhibition. For works sold, the artist will receive 60% and the Robert Anderson Gallery 40%.

Awards and Sponsor
The jurors will select 1st, 2nd and 3rd place winners. Cash prizes will be $500 (1st), $300 (2nd) and $200 (3rd). Awards will be presented at the opening reception. The award winners may be invited for a 2-month exhibition of their work at the Robert Anderson Gallery.

About the Gallery
The Robert Anderson Gallery has been exhibiting fine art photography since it was established in New York City in 2010. The gallery relocated to Denver, Colorado in 2014. The gallery is housed in a building constructed in 1910 along Denver's historic Colfax Avenue. The area is surrounded by outstanding restaurants. The 100-year-old Bluebird Theater, a thriving live music venue, is immediately adjacent to the gallery.

About the Jurors
Margy Dudley, an experienced and exhibited travel photographer, owned and operated Open Shutter Gallery, one of the premiere photography galleries in the Rocky Mountain region for 15 years. The Open Shutter Gallery exhibited work by many nationally and internationally prominent photographers. Margy has been a portfolio reviewer for Center in Santa Fe, Red Line Gallery during Month of Photography as well as a juror for the Santa Fe Photographic Workshops.

Wendi Schneider is a Denver-based artist best known for her graceful gilded vellum photographs. Her work has been exhibited, awarded and published internationally.

She has juried shows for Darkroom Gallery and LA Photo Curator and

is a board member of the Colorado Photographic Arts Center.



​Fees
Two images for $30.00. Up to an additional 3 images at $10.00/image can be submitted.

Deadlines
Submissions: January 20, 2019
Notification: February 3, 2019. Those selected will also be posted on the gallery website (http://robertandersongallery.com).
Work received: no later than March 5, 2019
Exhibition dates: March 8 through April 27, 2019
Opening reception: March 8, 2019

Drop-off, delivery and pick-up of work at the gallery
Shipping instructions will be sent to those accepted. Shipping to and from the gallery is the responsibility of the artist.
Ready-to-hang work (no sawtooth hangers) must arrive at the gallery between February 25 and March 5, 2019. If not framed, images should be ready for professional display with appropriate hanging fixtures. Any work shipped to the gallery must have proper return documents, insurance, return labels, and packaging with pre-paid postage. The gallery will not return ship C.O.D. Please no use of peanuts in the shipping process.
Unsold work must be picked up between 9 am and 6 pm on April 28, 29 or 30th, 2019. The gallery will not hold work past April 30th, 2019. Unsold work with return pre-packaging and postage will be mailed no later than May 1, 2019.