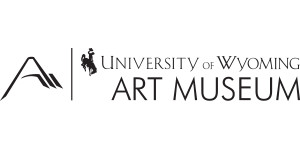 44th Annual Juried University of Wyoming Student Exhibition
1000 E. University Ave.
Dept. 3807
Laramie, WY 82071
Contact Email:
klangfor@uwyo.edu
Call Type:
Exhibitions
Eligibility:
Regional
State:
Wyoming
Event Dates:
2/22/19 - 5/18/19
Entry Deadline:
12/22/18
Application Closed
REQUIREMENTS:
Media
Images - Minimum: 0, Maximum: 3
Video - Minimum: 0, Maximum: 3
Total Media - Minimum: 1, Maximum: 3
SCHEDULE
November 12, 2018
Call opens
*this call will automatically open at 8:00AM

December 20, 2018
Submission deadline
*this call will automatically close at midnight MST on 12/20/18

January 14, 2019
Accepted work will be posted online
Artists will recieve an email in their university email account
featuring their submission status

Monday and Tuesday, February 4 - 5, 2019, 9 am - 4 pm
Drop-off dates for student artists

Friday, February 22, 2019, 6 - 8 pm
Opening reception and awards ceremony

Monday, February 25 (subject to change), 2019, 5:30 pm
Gallery Walk Through: Award Winning Students

February 22, 2017 - May 18, 2019
Extended Exhibition Viewing Dates

To Be Announced
Pick-up dates for unsold artwork

Images of artwork selected for the exhibition may be archived by UW Libraries in their online repository at your discretion.

ELIGIBILITY
Any undergraduate, graduate, or post baccalaureate student enrolled at the University of Wyoming during the 2018/2019 academic year. This includes all students enrolled through the Outreach School.

MEDIA
Original artwork including paintings, drawings, prints, photography, sculpture, graphic design, ceramics, and mixed media may be submitted. Two-dimensional works must be ready to hang (pieces that can be, should be matted and framed). All works, and especially three-dimensional works, must be stable.

Bases will be provided by the UW Art Museum. The UW Art Museum reserves the right to refuse any work that does not meet the above preparation criteria.

PROCEDURE
A maximum of three (3) works per student may be submitted for consideration. Title, date, size (H x W x D) and medium must be provided at the time of submission. All works must specify price or be listed as Not For Sale (NFS). Additionally, an insurance value for the piece must be provided.

If upon acceptance it becomes clear that the submitted image was altered and does not accurately represent the artwork, the UW Art Museum reserves the right to reject and return the artwork to the artist.

Your application will not be complete until you proceed through the checkout; there is no fee to apply to this call.

AWARDS
A variety of cash and purchase awards are available. Awards will be announced on openning night Friday, February 22, 2019 at 6:30 pm. Students with accepted artwork are expected to attend the event in formal or semi-formal attire.

Award winners are required to submit Thank You notes for each award they recieved. More information on Thank You's will be provided at a further date.

Please be aware that all cash or purchase awards are are granted in the form of scholarships. These scholarshis will be deposited directly into your student account. Information on how to recieve your scholarship can be found in the awards packet given to you during the reception. If you do not follow the instructions outlined in the packet, you will not recieve your award. If you are currently enrolled in the Work Study progream on campus, please indicate so on your application.

JUROR
Louise Martorano
Executive Director
RedLine Contemporary Art Center, Denver Colorado

Louise is a cultivator of others and die-hard artist enthusiast. She studied Art History and Music and has an extensive background working with career-oriented artists through ten years experience in Denver arts organizations. She was recently named Livingston Fellow by the Bonfils-Stanton Foundation in recognition of her outstanding leadership in Denver's nonprofit sector. Prior to becoming RedLine's Executive Director, Louise served for as the organization's Deputy Director. Everyday she is honored and excited to be a part of the innovative art community in Denver.
Print this Page
View Legal Agreement