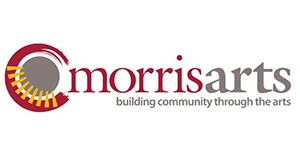 Morristown Speedwell Redevelopment Project
14 Maple Avenue 3rd Floor
Morristown NJ 07960
Contact Email:
brooksbono@aol.com
Call Type:
Public Art
Eligibility:
International
State:
New Jersey
Entry Deadline:
11/30/18
Application Closed
REQUIREMENTS:
Media
Images - Minimum: 1, Maximum: 8
Audio - Minimum: 0, Maximum: 1
Video - Minimum: 0, Maximum: 3
Total Media - Minimum: 1, Maximum: 12
Introduction / General Information
The purpose of this solicitation is to acquire Requests for Proposals.
Type of Art: Sculpture
The Town of Morristown is a growing regional hub in Northern New Jersey, which over the past decade has redeveloped and revitalized its historic and walkable downtown. Morristown, in collaboration with Morris Arts, seeks a professional visual artist or artist team, to create public artwork within one of the most diverse and prominent redevelopment areas in the Town.
At just 2.8 square miles, Morristown includes diverse neighborhoods and a vibrant commercial downtown, centered around the historic Morristown Green. Over the last two decades, the Town has become a cultural and arts destination in Northern New Jersey. Morristown boasts the Mayo Performing Arts center, a multifaceted Arts venue which hosts internationally acclaimed artists. Commitment to the Arts in Morristown continues to grow as the Town seeks to highlight its unique, historic, diverse and vibrant culture.
The public art should be viewed as a destination in and of itself, as well as a part of the aesthetic of the new residential development and the neighborhood. The Public Arts Program speaks to Morristown's rich history of innovation and celebrates the ideas of energy, movement and transformation.
Location: The project will be located at Prospect and Early Streets adjacent to a new 185-unit luxury apartment complex. The new green space will be utilized by residents and the public including children and pets.
The public art will be located in the area labelled "Lawn" on the attached site plan, which includes dimensions. The adjacent buildings are five stories in height. The photo shows the current construction zone. The wider area closest to the fence and street would include the "lawn" shown on the site plan.
Timing:
The installation is scheduled for Spring of 2019.
Budget:
A budget of $45,000 is available for this project, which includes all fees and expenses associated with the project (e.g., materials, equipment, labor, permits, engineering documents, insurance, taxes, travel, installation, shipping, identification plaque, and written and professional photographic documentation of the completed project).
Timeline
Final selection of artist – On or after January 19, 2019
Selection Process: Proposal will be reviewed and evaluated by the designated Public Art Advisory Committee. The Town reserves the right to, among other things, amend, modify or alter the Procurement Schedule upon notice to all potential Respondents.
Eligibility: This project is open to all artists. New York Tri-State area artists are strongly encouraged to apply as are professional artists that have had previous experience completing Public Art projects of similar budgets and scales.
The Town of Morristown does not discriminate on the basis of race, sex, religion, color, national origin, age, ancestry, disability, economic status, or gender identity.
Submission Requirements
Proposals submitted by the Respondent shall incorporate the information requested below:
1. Biography
2. Resume (not to exceed 1 page)
3. Previous Public Art Work Samples [no fewer than two (2) or more than seven (7) samples will be accepted]
4. Letter of Interest (500-word maximum)
5. Submit photos, sketch, drawing of art work intended for the space described above.
6. List at least two (2) references with contact info from Previous Public Art Projects
Print this Page
View Legal Agreement