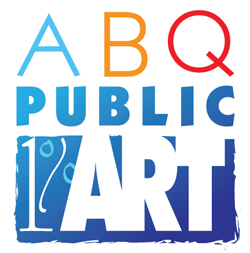 INFUSE: City of ABQ- Purchase of 3-D Sculptural Works of Art
Public Art Urban Enhancement Division, COA/CSD
P.O. Box 1293
Albuquerque, NM 87103
Contact Email:
dfuller@cabq.gov
Call Type:
Public Art
Eligibility:
Local
State:
New Mexico
Entry Deadline:
8/13/20
Application Closed
REQUIREMENTS:
Media
Images - Minimum: 1, Maximum: 2
Total Media - Minimum: 1, Maximum: 2
PROJECT INTENT/THEME: The committee seeks small and medium scale works of 3-dimensional art that are made by artists residing in New Mexico, exemplifying compelling craftsmanship and technique, in a range of media including wood, stone, aggregates, synthetic materials, metals, paper, fiber, glass, ceramic, mixed media and assemblage. The committee is especially interested in small and medium scale, original 3-dimensional works of art. Because works must be specifically protected for public display by surrounding enclosures and unique display devices, we are limiting the scale of the works we will be seeking. These works will be exhibited indoors therefore we are asking artists to submit examples that are within specific size ranges.
SITE: Sites for this collection of artworks will include, but not be limited to, Albuquerque City Hall, the east and/or west complexes of The Albuquerque Convention Center and other City-owned facilities that are deemed appropriate by the Albuquerque Arts Board.
MEDIA/STYLE/SIZE: Categories for Purchase will be: Traditional and/or Contemporary and/or recently completed (within the last 3 years) works of 3-dimensional, original art. Works should not exceed 40" in any one dimension. All media will be considered.
Three-dimensional small and medium scale works must be appropriately and professionally fabricated and ready for installation. The Albuquerque Public Art Program will be responsible for pedestals and appropriate Plexiglas enclosures as needed. If the work is a wall relief, it must not extend more than 4" (four inches) from the surface of the wall it will be attached to.
The artwork must be appropriate for public display at any City facility, following the Public Art Guidelines section VI.J.5. (See below)
Works of Art that include subject matter such as the apparent representation of violence, inappropriate nudity, denigration of individuals or cultures, or desecration of significant cultural symbols, will be reviewed for their appropriateness for public display and/or;
Works of Art that include religious subject matter or symbols may be placed in a public space as long as it is not in a location where it can be revered and is solely for the purpose of exhibiting cultural or historical traditions.
PROJECT FUNDS: $100,000 is available to purchase artworks to be acquired for the City of Albuquerque Public Art Collection. The source of funds for this project is General Obligation Bonds - 1% for Art. The Arts Board hopes to purchase artworks priced within an average range of $500 to $8,000.
APPLICATION/SELECTION PROCESS: This is an open competition for all artists residing in the State of New Mexico. Proof of New Mexico residency may be required. The committee will jury and recommend selections to the full Arts Board.
Artists must submit the following items for the project.
1.) A statement or description of the proposed works, which includes a description of the artwork. Not to exceed 500 words.
2.) A current resume including statements regarding your artwork/art education and past work, etc. Not to exceed 500 words.
3.) Artists may submit up to two (2) artwork submissions for consideration. Limit to two images for purchase. The intent is for artists to submit exceptional artworks that best represent the artistic careers of those working in the visual arts in NM.

4.) When uploading images into Cafe- My Portfolio. Include the following: Title, Medium, Dimensions, Price and Year Completed.
Eligibility: Legal residents of New Mexico 18 yrs or older are eligible to submit. The normal restriction (artists having a current City of Albuquerque Public Art contract are not eligible for another for one calendar year) is waived for this project. City employees and their families are eligible to submit works of art for purchase under $1,000.
Print this Page
View Legal Agreement