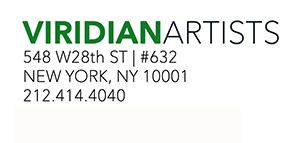 30 Under 30: 2019


548 w 28th Street #632
New York, NY 10001


Entry Deadline: 1/12/19
Days remaining to deadline: 31

REQUIREMENTS:

Media
Images - Minimum: 3, Maximum: 20
Total Media - Minimum: 3, Maximum: 20

Entry Fee (30 Under 30 Juried Exhibition 2019): $30.00
Media Fee (per sample over minimum): $5.00



Viridian Artists is proud to present: Call for Artists: 30 under 30
Juried by Donna Gustafson: Curator of American Art and Mellon Director for Academic Programs, Zimmerli Art Museum.

Submission Guidelines
​​Artists must be under 30 years of age.

​​​​​$30 for 3 images

$5 for each additional image

Any media, no larger than 42″ in any direction is welcome.
The exhibit will be displayed from February 26-March 23th, 2018 in our Chelsea space.The opening reception will be on Thursday February 28th, 6-8pm. Zimmerli Art Museum Curator, Donna Gustafson will make final selections. 30 artists will be selected for the show.