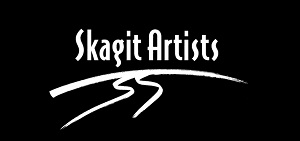 NW Art Beat 2019 Open Studios Tour presented by Skagit Artists
Skagit Artists
1500 E. College Way, Suite A PMB 550
Mount Vernon, WA 98273
Contact Email:
gioart13@yahoo.com
Call Type:
Unspecified
Eligibility:
Local
State:
Washington
Entry Deadline:
1/18/19
Application Closed
REQUIREMENTS:
Media Images:3


Entry Fee (NW Art Beat Open Studios Tour presented by Skagit Artists Event InformationApplication EditorProduct EditorLetters of Reference): $35.00

Call for Artists
NW Art Beat 2019 Open Studios Tour presented by Skagit Artists
Please read the entire call carefully before submitting.
Skagit Artists, a 501 c 3 corporation invites artists from Skagit, Island, San Juan, Snohomish, and Whatcom counties to join our 15th annual open studios tour. NW Art Beat is a free, self-guided tour of Skagit County art studios featuring juried artists from these five counties. This event showcases the extraordinary talent of local artists and gives the public an insider view on how it all happens.
Art must be shown in a working studio or a business located in Skagit County. The business must sponsor Skagit Artists at the Silver level ($500). The artist's studio or location used for display must be appropriate for public visitation. If art is shown in a business, the artists must conduct one scheduled demonstration each day. Business sponsor used to showcase is not eligible for the Sponsorship offset described below. These sponsorships must be received by February 22, 2019. Rented spaces will not be accepted. Active, working studios that share space with a gallery may be included, but work must be presented in the studio space itself.
If you do not have a studio in Skagit County, or your studio is not appropriate for public traffic, please include a request to be hosted by another artist as part of your application. If your application is accepted and a suitable studio in which to show your work is not available all fees will be refunded. Skagit Artists will assist artists that request to be hosted in finding a suitable space. Artists are responsible for insuring their own work and space for the tour.
Studio Tour dates: July 20 and 21, 2019, 10am to 6pm
Application Information:
Applications may only submit through Café at www.callforentry.org
Applicants submit 3 jpeg images per Café's requirements that represent actual work that will be offered for sale.
Fees:
Non-refundable application fee for Skagit Artists members and non-members is $35. If invited, the participation fee is $175 for Skagit Artists members and $250 for non-members (plus a refundable sign fee). Skagit Artists members may obtain a Sponsorship offset (see below) to lower participation fees. The fee for Skagit Artists membership is $55 a year and can be paid at www.Skagit Artists.com. You must join prior to the Participation Fee Due date (March 1, 2019) to be considered a member for this event.
Sponsorship Offset:
The cost to put on and promote NW Art Beat is approximately $350 per participant. Sponsorship donations are needed to keep participation fees affordable. Skagit Artists members can offset participation fees by obtaining Sponsorship donations. For each Sponsorship dollar obtained by April 30, 2019, 50 cents of the participation fee are eligible for a refund. Details on how to obtain the refunds will be provided to accepted artists. Offsets are not transferable.
Required Time Commitment:
NW Art Beat is put on by its participants. Each participant, Skagit Artists members and non-members alike will be expected to attend 3 to 4 planning meetings prior the event, distribute brochures and posters, put out signs and do 10 to 20 hours of support work.
Important Dates and Deadlines:
Deadline for Application is 11:59 SMT January 18, 2019.
Notifications of accepted artists on or before February 11, 2019.
Participation fees and sample images for the brochure submitted by 11:59 SMT March 1, 2019.
Required organizational meeting will be on April 7, 2019
Sponsorships eligible for offset must be obtained on or before April 30, 2019.
Please select one of the following:
__ I have a studio in Skagit County and I am willing to host another artist.
__ I have a studio in Skagit County and I am not able to host another artist.
__ I am requesting to be hosted at a studio in Skagit County.
Jurors:
Chloé Dye Sherpe is currently an administrator for the Department of History at Western Washington University where she also gives lectures about curatorial practice and is actively involved in artistic projects around campus. Formerly, she was the curator at the Museum of Northwest Art in La Conner, WA. Chloe recently gave a presentation titled "Voces del Valle: Bridging Barriers" with a colleague at the 2017 Washington Museum Association conference and participated in the Emerging Innovators Forum at the 2017 American Alliance of Museums conference where she spoke about her collaborative work with scientists and artists on an exhibition about climate change.
Linda Beaumont is an award-winning public artist, who combines traditional architectural materials with her personal vision to transform public space.
The Stardust Plaza, located in the heart of Everett, was completed in 2015. The artist worked on the design team to compose the Plaza, and through the fabrication and installation of its entirety. The Plaza includes a fountain designed by Beaumont, and a large curving mosaic wall of mirror, marble, and onyx.
Core brings a monumental sculpture of light and motion into the Port of Portland Headquarters. It is poised on the Bottom of the Sea, which is a terrazzo floor filled with flotsam and jetsam. As Above So Below, at the Mukilteo Light Rail Station, are vessels, composed as if they were fossils from the sea. The sculptures carry the viewer into an historic and mythic time of travel.
Beaumont's earlier work include the following: Traveling Light glows like a luminous hearth in the Seattle-Tacoma International Airport, Truth Crushed honors Martin Luther King Jr. at the historic King County Courthouse, and Current moves through the length of Bellevue City Hall like a shimmering river.
"The arc of my works, from intimate drawings and paintings into large scale installations of public artworks, share many of the same sources of inspiration. There is a visceral, transformative journey of the making that charges the work, and the sense of hand that is always present within the work.
The images reveal themselves slowly... I want my paintings to breathe, and the public installations to make a space sing."
Trina Perry Carlson is an artist and retail designer and Christian Carlson is an artist and architect They recently moved to the Skagit Valley and opened Perry and Carlson, a contemporary art gallery and adjacent lifestyle shop in historic downtown Mount Vernon.
The art gallery highlights contemporary artists from the US and abroad, while the retail space is art inspired with a focus on craftsman, artist made and vintage objects.
Trina's artwork is focused on mixed media assemblage and Christian is working in encaustics.
Trina and Christian will have one vote on the jury.
Questions: If you have any questions about this call, please email Sarah at sarah@simplyimagesbysarah.com
Print this Page
View Legal Agreement