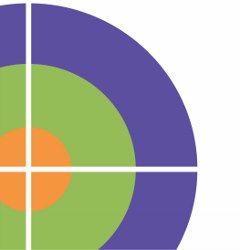 TFAA Membership Jury
Contact Email:
torpedofactoryartists@gmail.com
Call Type:
Member
Eligibility:
International
State:
Virginia
Entry Deadline:
2/18/19
Application Closed
REQUIREMENTS:
Media
Images - Minimum: 5, Maximum: 8
Video - Minimum: 0, Maximum: 8
Total Media - Minimum: 5, Maximum: 8
Entry Fee (Torpedo Factory Artists' Association Membership Jury): $75.00

**********************
All artists working in fine arts and fine crafts are eligible. Fine arts and crafts include such work as paintings, photography, printmaking, ceramics, textiles, jewelry, all kinds of sculpture, glass, film, video, and more. Please review the information posted on torpedofactoryartists.com/jury for more detailed information about specific eligibility requirements in each category. Upon selection, the candidate becomes a TFAA Associate Artist. This call is for membership in a professional artist association, not for studio space.
The application fee is $75. The application fee covers the first year of dues for accepted artists.
Both phases of jurying are blind; jurors will not see candidate names or any other identifying information. Please do not include any information in your application about your educational experience, residencies, awards, professional qualifications, or any personal information. Responses containing non-relevant information will be deleted from the information shown to jurors.

Phase I
Complete the question section of this application and submit 5 to 8 images of original finished 2D or 3D artwork created in the last two years. Film/video/animation artists must submit 5 to 8 clips.
Successful Phase I candidates will be notified by email, and required to bring 5 original works of art or video (from the 5-8 images or clips submitted in Phase I) to the Torpedo Factory Art Center in Alexandria, VA on March 31 or April 1, 2019 and pick up the work on April 4 or 7, 2019. If you are interested in shipping your work for jurying, please email jury@torpedofactoryartists.com for information and costs. Please note: The five works brought in for jurying in Phase II must have been reviewed in the Phase I or they will not be accepted.

Phase II
There are separate panels of jurors for the different types of work submitted (e.g. 2D, 3D, video, etc.) Applicants must also provide a USB drive with an additional 12 - 20 images of work. Two thirds of this work must have been completed in the last 2 years. To learn more about the Torpedo Factory Artists' Association, visit torpedofactoryartists.com/jury.
Print this Page
View Legal Agreement