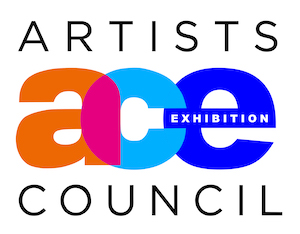 Artists Council Exhibition 2019
Contact Email:
info@artistscouncil.com
Call Type:
Exhibitions
Eligibility:
National
State:
California
Event Dates:
11/7/19 - 11/22/19
Entry Deadline:
9/1/19
Application Closed
REQUIREMENTS:
Media
Images - Minimum: 1, Maximum: 3
Total Media - Minimum: 1, Maximum: 3
Entry Fee (Artists Council Exhibition 2019): $75.00

Artists Council Exhibition 2019
Honoring Barbara and Jerry Keller
November 7 through 22, 2019
At the Galen and the Sarkowsky Sculpture Garden – Palm Springs Art Museum in Palm Desert
72-567 Highway 111, Palm Desert, California
With this exhibition, the Artists Council celebrates the culmination of its first year as an independent non-profit arts organization dedicated to promoting art and artists of the greater Coachella Valley. The Artists Council Exhibition 2019 of contemporary art, honoring Barbara and Jerry Keller, is open to members only. The exhibition will be at The Palm Springs Art Museum-Palm Desert, The Galen and Faye Sarkowsky Sculpture Garden, Palm Desert, CA.
Prizes totaling $3000 will be awarded. In addition, attendees to the exhibition's opening reception will have a chance to vote for monetary People's Choice Awards. You must be a member of the Artists Council to apply. You may join at: http://artistscouncil.com Entry fee is $75.00 for up to 3 entries.
This year, we have named the exhibition in memory of Barbara Keller and in honor of her husband Jerry Keller for their many years of support to the Artists Council and the arts in our community.
THE JURORS
Artworks for the exhibition and awards of merit will be selected by two outstanding jurors:
Daniela Lieja Quintanar
Daniela Lieja Quintanar is a curator at Los Angeles Contemporary Exhibitions (LACE). Working between Los Angeles and Mexico, she is part of the curatorial team of MexiCali Biennial 2018-19 and Project Coordinator and Contributing Curatorial Advisor for Below the Underground: Renegade Art and Action in the 1990s Mexico at the Armory Center for the Arts in Pasadena, Getty Pacific Standard Time:LA/LA initiative. She was Research Assistant for the exhibition The Metropolis in Latin America, 1830–1930 of the Getty Research Institute, Pacific Standard Time:LA/LA. Lieja holds a BA in Ciencias de la Cultura from the Universidad del Claustro de Sor Juana, Mexico City, and an MA in Art and Curatorial Practices in the Public Sphere from the University of Southern California.
Phoebe Beasley
Acclaimed collage artist Phoebe Beasley is the only artist whose art has been awarded the Presidential Seal under two different U.S. Presidents - George H. W. Bush, and Bill Clinton and was one of 44 artists commissioned to create a collage on a life-size bust of the 44th President Barack Obama. The first African-American woman to become president of the Los Angeles County Arts Commission Beasley also served on the California Arts Council and was honored by the State Department for her participation in the Arts in Embassies Program. She has had numerous national and international solo and group exhibitions including In the Spirit of Martin, honoring the legacy of Dr. Martin Luther King, Jr. at the Smithsonian Institution Portraying Lincoln: Man of Many Faces, based on the life and work of President Lincoln. She received her Bachelor of Fine Arts is from Ohio University, Master's degree from Kent State University and Honorary Doctorate of Fine Arts from Ohio University.
TO ENTER
Entry Fee: $75 for submission of up to 3 pieces. Pay with a major credit or debit card via CaFE. Only one artwork per applicant will be accepted to show in the exhibition.
Artists Statement: Must be submitted at time of entry in the space provided on CaFE. It may not exceed 1000 characters.
Important Dates:
Submission deadline: September 1, 2019

Notification of accepted artists: September 21

Drop off: Monday, November 4, 9 a.m. to 12 p.m.

Opening reception: Thursday, November 7, 6 to 8 p.m.

Exhibition close: Friday, November 22, 5 p.m.

Pick up of unsold works: Saturday, November 23, 9 a.m. to 12:00 p.m.
ENTRY REQUIREMENTS
You must be an Artists Council member. To join or renew your membership, go to http://artistscouncil.com
Artwork must be:
Verifiably original in concept, design, and execution.
Submitted by the artist/maker.
Created independently [i.e., not under direct supervision of an instructor].
Completed after January 1, 2018.
Not previously exhibited at any Artists Council exhibitions.

Artwork must be ready for hanging or installation, professionally presented, and meet the following requirements:
Size:
Maximum framed size: 48" wide, 60" high.

Minimum framed size: no side may be less than 18".

Three-dimensional artwork cannot exceed 150 pounds or 72" high by 48" wide by 48" deep and must be delivered ready for display.
Works that do not meet these size requirements may be rejected on intake.
Artwork is limited to 2- and 3-dimensional work. No video work can be accepted at this time.
All works on paper must be protected by glass or Plexiglass.
No saw-tooth hangers or ceiling mounts will be accepted. Two-dimensional artwork must be wired for hanging.
Please size and describe your work carefully. Once a work is submitted, no name, framed size, or price changes will be made.
No refunds of fees will be made after submission.
Artwork must be delivered to the Galen Museum in Palm Desert by the artist or his/her agent. Artwork shipped to the Museum will not be accepted. The Artists Council will not provide special handling for artwork.
Artwork must be available for sale:
Sale price must be between $500 and $10,000. Please note: no change to the sale price will be made after submission.
Proceeds from sale (excluding sales tax) will be split 50-50 between the artist and the Artists Council (to support programs and operations).
If your work sells during the exhibition, you must provide a US Taxpayer ID number (Social Security Number) and a current W-9 form.
Buyers are responsible for picking up the art work they purchase and for any shipping and all associated expenses for artwork after purchase. The sales tax will be added to the sale price and paid by the buyer.
Artwork will hang during the entirety of the show.
If accepted, the artist agrees to "sit in the gallery" at least once during the exhibition.
QUESTIONS?
If you need help submitting, please contact the CaFE help team.
888-562-7232 (Monday through Friday, 8:00 a.m. to 5:00 p.m. MDT)
If you have membership or exhibition questions, please contact the Artists Council at info@artistscouncil.com. For information about the Artists Council, go to our website at http://artistscouncil.com
Print this Page
View Legal Agreement