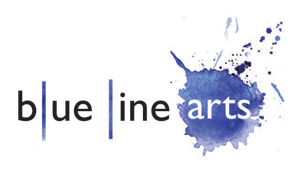 The Rock Show: Visual Artists look at Contemporary Music
405 Vernon Street #100
Contact Email:
tony@bluelinearts.org
Call Type:
Competitions
Eligibility:
International
State:
California
Event Dates:
5/24/19 - 7/27/19
Entry Deadline:
5/8/19
Application Closed
REQUIREMENTS:
Media
Images - Minimum: 3, Maximum: 10
Total Media - Minimum: 3, Maximum: 10
Entry Fee (The Rock Show: Visual Artists look at Contemporary music three images): $35.00

Media Fee (per sample over minimum):$5.00

Call to Artists!
From the beginning of Rock n' Roll visual artists have been involved in the music world. Starting with album covers to posters to tee shirts artists have been working alongside musicians to build an incredibility amazing genre.
Blue Line Arts will be hosting a competition for fine artists inspired by contemporary music.
The Rock Show will be in the 2100 sq. ft. Coker Family Gallery at Blue Line Arts.
Create artwork inspired by modern and contemporary music. Show us what rock and roll looks like visually through paintings, sculptures, or any form of artistic expression that music evokes in you.
For this competition, we are honored and fortunate to have Joe Satriani as the judge for the first place ($500)
second place ($200) and third place ($100) winners!
People's choice award ($100. gift certificate from Stone Vintage Music)
Joseph Satriani is an American instrumental rock guitarist and multi-instrumentalist.
He is a 15-time Grammy Award nominee and has sold over 10 million albums, making
him the biggest-selling instrumental rock guitarist of all time.
This amazing show will be dedicated to Tower Records founder Russ Solomon.
Russ not only helped Rock music get off the ground but,
has always been an avid supporter of the visual arts scene in the Sacramento area, being one of the group to start the first art gallery in Sacramento.
He has a large art collection in his home and had art on every wall and lobby of
Tower's corporate headquarters.
In addition, we will be having two photography shows. R Michael DeChellis will be
showing photographs that he made in the 1960s of some of the most famous Rock Stars
of that era, Jimi Hendrix, The Who, The Rolling Stones.
These pictures have never been published. Also, we are happy to have a one-person
show of Ben Fargen's photos of classic Rock and Roll gear.
Deadline to enter:...……..……………..................….... May 7th
Exhibition Dates:...…………………………
May 24th – July 27th
Artist Notification:..……………………......…………….. May 9th
Shipping deadline of work to Blue Line Arts..……....... May 17th
Hand deliver artwork to Blue Line Arts:…..... May 19th or 20th from 10 am to 3 pm Opening Reception:…………………... June 15th from 5 pm to 8 pm
Closing Reception: ............................... July 20th from 5 pm to 8:00 pm
Pick up unsold work from Blue Line Arts:……...... July 28th or July 29th 10 am to 3 pm
First place $500
Second place $200
Three place $100
Eligibility
● Open to artists everywhere!
● Artwork cannot have been previously exhibited at Blue Line Arts
● All wall pieces must be ready to hang.
No sawtooth hanger accepted
● All artwork must be for sale
● Accepted artwork that differs significantly from the image in online submission will
be disqualified
● No accepted entry may be withdrawn or sold outside of the exhibition prior to the
closing date
● Blue Line Arts handles all sales transactions. Non-member artists receive a 50%
commission from all gallery sales and members receive a 60% commission
● Size limitations
o Art must be able to enter through the doors with a clearance of 94"h x
91"w
o Ceilings in the gallery are 10 feet high
o Nothing over 60 lbs will be accepted
● The artist is responsible to pay for all shipping and should have a
prepaid label
from FedEx or UPS (No US Mail) for the return of artwork. Please mark the outside of your box with your last name in bold letters.
There is a $35 fee, additional images are $5/image
http://www.bluelinearts.org/call-to-artists. You must be 18 years or older to apply. Questions: If you have any questions about submissions, please contact Blue Line Arts staff during open hours at (916) 783-4117 or email Tony at tony@bluelinearts.org
Print this Page
View Legal Agreement