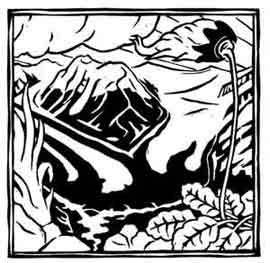 2019 Wrangell Mountains Center Residency - McCarthy, Alaska
Wrangell Mountains Center
P.O. Box 142972
Anchorage, AK 99514
Contact Email:
stefanie@wrangells.org
Call Type:
Residencies
Eligibility:
International
State:
Alaska
Event Dates:
6/2/19 - 8/27/19
Entry Deadline:
3/15/19
Application Closed
REQUIREMENTS:
Media
Images - Minimum: 0, Maximum: 10
Audio - Minimum: 0, Maximum: 3
Video - Minimum: 0, Maximum: 3
Total Media - Minimum: 0, Maximum: 10
Entry Fee (2019 Wrangell Mountains Center Residency-McCarthy, Alaska): $30.00

The Wrangell Mountains Center (WMC) is a nonprofit organization whose mission is connecting people with wildlands through art, science, and education in the Wrangell Mountains. The Wrangell Mountains Residency Program aims to support artists of all genres, writers, and inquiring minds in the creation of their work. Our organization and community will provide unrestricted work time and space to focused individuals. We invite applicants with creative and inquisitive minds who will both add to and benefit from the interdisciplinary efforts at our campus in McCarthy, Alaska and the surrounding Wrangell-St. Elias National Park and Preserve. Please consider how you might engage with the local ecology, community, or history before applying!
This experience uniquely combines rugged Alaskan small town life, off-grid experiences, and access to one of the most dynamic natural landscapes in North America. Positioned near ice-capped mountains, the roaring Kennicott River and McCarthy Creek, and the raw terminus of the Kennicott Glacier, the local landscape is a dynamic laboratory for study in ecology, glaciology, and geology. The town of McCarthy was established during the copper mining period in the early 20th century. Many historic sites and buildings in McCarthy and Kennecott combine to make the area a rich cultural environment, hosting vibrant communities full of character and dynamic narratives. It is an ideal place for contemplation and creative endeavor.

Currently on the National Register of Historic Places, the WMC campus includes the Old Hardware Store that was built in 1911 as a town general mercantile. In the 1980s, the historic space was converted into an active educational center for place-based learning and understanding. The campus also includes the recently acquired adjacent homestead property, Porphyry Place, which houses programming and models off-the-grid technologies and practices. All facilities at the WMC campus are designed to effectively support a learning community. Residency participants will have the opportunity to experience and to contribute to this sustainable living system.

Program Goals:
To provide opportunity to grow creative practice through unique natural and scientific inspiration

Facilitate a personal experience with the dramatic landscape and sense of place

Foster meaningful connections and educational opportunities with the WMC

Create lasting collaboration and development between Residents and the public space and local community

Promote professional and personal relationships between Residents
Program Dates:

Two Residencies are available on the following dates in 2019:
June 2 - June 16

​

August 12 - 26
Facilities:

Each resident will be provided with a furnished live/work space. These spaces are rustic but sufficiently equipped to provide basic comforts, a productive space, and privacy as well as the opportunity for immersion in the natural world and the human community. Residents will have access to common areas on campus and a fully stocked kitchen supplemented by several staff-prepared simple healthy meals inspired by our garden and shared communally with WMC staff, students, and visitors.
Our remote location limits the ability of visitors to obtain many goods and services in the area. There is a small community market where food, dry goods, and camping gear can be purchased. Participants should come prepared with all the necessary research materials and art supplies since they are not available for purchase locally. Please communicate specific needs for the residency period to ensure enjoyment and productivity. Limited wi-fi internet is available (but not reliable!) and the ability to charge electronic devices is dictated by solar power availability.
McCarthy is a welcoming, beautiful place without urban amenities. The Wrangell Mountains Center provides as much comfort as possible, yet access to basic showers, drinking water, firewood, outhouses, and solar energy will be made available through a campus orientation provided by staff.

Location:
The Wrangell Mountains Center is located in downtown McCarthy, AK approximately 300 miles east of Anchorage. McCarthy is at the end of a 60-mile long dirt road only open during the summer months that leads to the middle of the nation's largest national park. While the 2010 census shows only 28 year-round residents, the summer population swells to a few hundred seasonal residents. McCarthy has no electrical grid and vehicle traffic is limited because the only access to the town is over private vehicle bridge and a public footbridge across the Kennicott River. Temperatures climb as high as 80-90 degrees Fahrenheit in mid-summer and drop as low as -50 degrees Fahrenheit in mid-winter.
Locals and supporters often spend time at the WMC throughout the summer and are great resources for human and natural history of the area. There are opportunities to go flightseeing with a local flight service, which is one of the best ways to see Wrangell-St. Elias National Park's massive glaciers, jagged peaks, and otherwise road-less landscape. The National Park Service continues to restore historic buildings from the mining era in Kennecott and has interpretive exhibits and rangers that teach visitors about local history. Opportunities for hiking from McCarthy and Kennecott take you onto glaciers, up high mountain passes, and to remains of the original copper mines from the early 1900s. Wrangell-St. Elias National Park is unlike any other national park in the lower 48.

Selection Process:
Artists will be selected by the following components:
Artistic merit

Importance of the Wrangell St. Elias/ McCarthy experience to the artist's work

Need or benefit to artist

The artists proposed plan engage with the community

Feasibility of plan and ideas
Selections will be made by March 25, 2019
Print this Page
View Legal Agreement