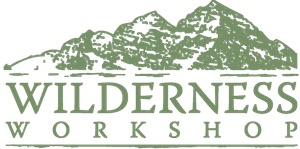 2019 CALL FOR ENTRY Artist in Wilderness Residency
Wilderness Workshop
PO Box 1442
Carbondale, CO 81623
Contact Email:
rebecca@wildernessworkshop.org
Call Type:
Residencies
Eligibility:
International
State:
Colorado
Entry Deadline:
3/15/19
Application Closed
REQUIREMENTS:
Media
Images - Minimum: 5, Maximum: 7
Total Media - Minimum: 5, Maximum: 7
Entry Fee (Artist in Wilderness 2019): $25.00

PROSPECTUS
Since 2008, the Artist in Wilderness program has sponsored one-week residencies each year, to allow a few select artists to make works inspired by the lands that Wilderness Workshop is working to protect (please visit: www.wildernessworkshop.org). For 2019, two residencies are being offered, typically to be completed between July 15 and October 30. Exact dates are worked out with each artist after they have chosen to participate. Professional artists from all points on the globe are invited to apply before the March 15, 2019 deadline.

Chosen by a jury made up collectors and arts administrators, past participants have represented a variety of visual mediums. For 2019, we are seeking artists experimenting with Abstract Nature photography. Abstract Nature Photography is defined by conveying feeling, mood, color, movement and/or texture with photographic imagery.

PROVISIONS
Wilderness Workshop will provide selected participants with housing, a $1500 stipend, and reimbursement for travel to/from Aspen for up to $1,000 ($400 for Colorado residents). Good health and endurance and an independent spirit are essential. The artist will be responsible for his/her own food, travel expenses during the residency, equipment and materials, and will be expected to comply with all relevant USFS/BLM regulations.

OBLIGATIONS
Each Artist in Wilderness will provide Wilderness Workshop with one original piece or series of pieces valued at $1500 or higher, inspired by the experience. These pieces of art will form a fundraising auction, taking place every few years for the benefit of Wilderness Workshop. Additionally, he/she shall give the organization reproduction rights and high-resolution digital images of at least five works, or small works for our auction resulting from the residency. Wilderness Workshop will use these images to promote the organization's goals; to perpetuate the AIW program. All pieces/images must be delivered to Wilderness Workshop by the end of the year.

JURY MEMBERS
Mary Dominick, Chair, Artist in Wilderness Program & Collector
Rebecca Mirsky, Director, Artist in Wilderness Program, Development Director of Wilderness Workshop
Elissa Topol, Philadelphia Museum of Art Women's Committee and Craft Show Committee

ENTRY PROCEDURE
Applications must include the following:
a) A $25 non-refundable fee.
b) An artist statement.
c) A letter of intent, explaining why you are applying and what the residency would mean for your career. Please state preferences for residency dates.
d) A resume of your creative work, which includes educational background, exhibitions, collections and publications where your work has appeared.
e) Between 5 and 7 digital examples of your artwork, preferably relating to nature, abstract or representive.

For questions, contact the program director, Rebecca Mirsky:
rebecca@wildernessworkshop.org or progam founder, Mary Dominick: marydom@rof.net
Print this Page
View Legal Agreement