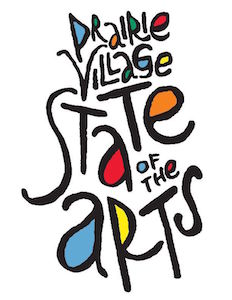 State of the Arts 2019
The Prairie Village Arts Council
7700 Mission Rd
Prairie Village, Kansas 66208
Contact Email:
sota@artspv.org
Call Type:
Competitions
Eligibility:
Regional
State:
Kansas
Entry Deadline:
9/4/19
Application Closed
REQUIREMENTS:
Media
Images - Minimum: 1, Maximum: 3
Total Media - Minimum: 1, Maximum: 3
Entry Fee (State of the Arts 2019): $35.00

State of The Arts 2019
is the R.G. Endres Gallery 13th annual juried competition held every October. The Exhibition runs during the month of October with a gala reception on October 11th, 2019.
Awards:
$1,000 award for the R.G. Endres Best in Show (One Presented)
$750 Merit Awards (Two Presented)
$500 Peoples Choice award (One Presented)
$100 Honorable Mention Awards (Five Presented)
2019 Timeline:
Submissions Open: Friday, July 19th, 2019
Submissions Deadline: Tuesday, September 3rd, 2019
Initial selection by Juror: Wednesday, September 4th , 2019
Notification of Finalist: Tuesday, September 10th, 2019
Exhibit installation: Saturday, September 28th, 2019
Adjudication of awards: Monday, September 30th, 2019
Awards Gala: Friday, October 11th, 2019
Show removal: Saturday, November 2nd, 2019
ELIGIBILITY
Open to all Artists, 18 years of age or older.
2D & 3D Artwork of any media, except for photography, is acceptable. Artwork must be original, not more than 2 years old, not done in a class or under supervision of another artist, and not copied from published photos or from photos taken by others without their written permission. If copyright infringement is discovered the artwork will be disqualified. (The Prairie Village Arts Council host an international photography show in April of every year.)
All 2D Artwork must be wired and ready for hanging. No clip frames, saw tooth hangers, or string hangers permitted. 2D framed (or if unframed) size should not exceed 25 square feet total. All 3D work cannot exceed 48"(4 ft.) in any one dimension.
ENTRY DETAIL
Three entries allowed per artist. Entry fee of $35 for 1 to 3 entries. Fees are non-refundable. No more than one piece of art per artist will be selected by the juror for the show. The final round of adjudication will be after installation of the show. Only the actual piece will be adjudicated in the final round. Late pieces will not be considered.
It is expected that the artist will be at the awards gala on Friday, October 11th, 2019. Please let us know if you will be unable to attend.
The Sales Commission to the Gallery is 40%.
All work MUST be for sale
. Prices listed on the entry form are binding and
cannot
be changed after submission to the show is made.
Receipt of work: The Gallery will accept work delivered on Saturday, September 28th, 2019 during the hours noon till 3PM only. Any work received after this time will not be accepted. If you are unable to bring your work on this day, please make arrangements to have it delivered. Shipped pieces will require a $10 processing fee for unpacking and repacking of the work. (Fee is waved if work sells) All shipped work must have a prepaid return label included in packaging.
If artists fails to deliver their accepted work to the gallery, they will forfeit their right to be in the 2019 show and will not be considered for the State of the Arts exhibit in the following 2 years. Artwork accepted in the show is to be picked up on Saturday, November 2nd, 2019 during the hours of 9AM and noon only. Any Artwork unclaimed 30 days after the date of exhibition closing will become property of the City of Prairie Village.
Our Juror:
Erin Woodworth
Erin is from Prairie Village, Kansas and attended the University of Kansas where she graduated with a Bachelor's Degree in Interior Architecture in May of 2010. She began working at the Leedy-Voulkos Art Center in June of 2011. Since then, she has scheduled and curated over 175 contemporary art exhibitions within the art center's five gallery spaces; and prepared, promoted and hosted over 90 First Friday openings.
Erin Woodworth grew up in a family of creatives. Her grandfather, Jim Leedy, founded the Leedy-Voulkos Art Center in 1985 and taught at the Kansas City Art Institute for over forty years as an Art History and Sculptor professor. He has been named "The Godfather of the Crossroads" and is recognized as one of the first abstract ceramists. Erin's mother, Stephanie Leedy, graduated from the Kansas City Art Institute and Tyler School of Art in Philadelphia. Stephanie owned and operated a successful neon business for many years and now owns multiple art-related properties around the Crossroads area. Erin and Stephanie now co-manage the Leedy-Voulkos Art Center together.
Erin continues the legacy of her grandfather by honoring the same values that he set forth from the beginning by maintaining a welcoming, inviting and thought-provoking destination for artists and art lovers alike. As the Leedy-Voulkos Art Center matures, she hopes to see her family's roots spread wider and deeper into what is now a thriving community of visual, performing and culinary arts in Kansas City. Erin hopes to raise her two young daughters with the same love and appreciation for the arts that her family has instilled in her.
Print this Page
View Legal Agreement