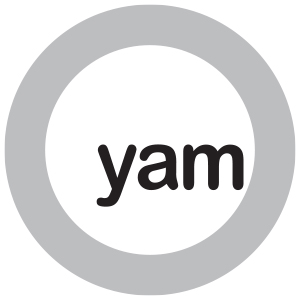 North x Northwest: Out of Isolation
401 N. 27th Street
Contact Email:
curatorial@artmuseum.org
Call Type:
Exhibitions
Eligibility:
International
State:
Montana
Entry Deadline:
5/3/21
Application Closed
REQUIREMENTS:
Media
Images - Minimum: 1, Maximum: 4
Video - Minimum: 0, Maximum: 4
Total Media - Minimum: 1, Maximum: 4
Entry Fee (Yellowstone Art Museum): $45.00

North x Northwest Prospectus
IMPORTANT DATES
May 3, 2021
Submission Deadline
May 31, 2021
Notification of Jurying Results
June 21, 2021
Deadline for Receiving Accepted Work
July 1 - October 10, 2021
Exhibition Run
September 23, 2021
Awards Reception
No later than October 31, 2021
Return/Claiming of Work
THEME
The Yellowstone Art Museum's Third Annual North x Northwest juried exhibition features the theme "Out of Isolation", and asks artists to respond to their time in isolation, after isolation, and the societal changes brought on by Covid-19 and the tumultuous year of 2020. We look forward to artists' responses to the theme in all art media, and to their broad and personal interpretations. Work must be created from January 2020 to present, and not previously shown at the Yellowstone Art Museum.
The exhibition is intended to introduce new artists to the region, showcase regional favorites, and exhibit emerging artists alongside their more established peers. In addition to Juror's Award and People's choice, the exhibition will fund $5,000 in purchase awards for the YAM's permanent collection. The exhibition is open to artists of all genders and backgrounds, national and international, working in any fine art or craft medium.
ELIGIBILITY
All work must be original, completed from January 2020 to present day and not previously exhibited at the Yellowstone Art Museum.
MEDIA AND LIMITATIONS
The competition is open to all fine art media, including: Painting, Drawing, Graphic Arts, Collage, Sculpture, Photography, Textiles, Ceramics, Video, and Mixed Media. Entries must not exceed 72" inches in any direction and/or 150 pounds. No entry that requires the artist to be present for moving or assembly will be accepted. Work that is hung on the wall must be hung using D-rings, a wire, or cleats and hardware must be installed prior to delivery. Any other method of hanging (Push Pins, Binder Clips, etc.) must receive prior approval from the museum. If work arrives that has been significantly altered, or is different from accepted images, it will be disqualified.
ENTRY FEE
The non-refundable $45.00 fee entitles entrant to submit up to four entries. (Please note that detail images will count as an entry.) You may select the option to pay by check through CaFE, simply fill out your entry online and choose the pay by check option. Your check will need to be received at the YAM no later than May 3, 2021 to be eligible for the jurying process. Any checks received after May 3, 2021 will be returned and your entry will be removed. Application fees are used to fund direct exhibition costs, including purchase awards and cash prizes for artists, and are not refundable.
INSURANCE
All works accepted for exhibition will be insured, while on the premises. Maximum insurance by the Museum for any entry will be $8,000. If your work is valued higher than $8,000, you must contact the Museum for arrangements prior to submitting. The Museum will not be responsible for insuring any work unclaimed by December 31, 2021. The Museum is NOT responsible for any damage to art during transit to or from the Museum. Artists are responsible for insuring their work while in transit both to and from the Museum.
RECEIVING
Works selected for exhibition will be received hand-delivered or shipped PREPAID using USPS, FedEx or UPS from May 31, 2021 – June 21, 2021 during YAM Office hours: Monday through Friday 8:00 AM to 5:00 PM. Please call ahead to ensure that a staff member is available to accept your work. Shipped work must include a return label inside the package, clearly marked.
The YAM reserves the right for the Juror to reject, upon review, work with unacceptable presentation or that was not accurately represented by the digital images, or in violation of the requirements outlined in the "Limitations" section.
RETURN OF ARTWORK
Exhibited work may be claimed starting October 13, 2021, during the previously stated YAM hours. Artists must schedule a pickup appointment time with a member of the curatorial department at least 24 hours in advance. The YAM will not be responsible for work not claimed by December 31, 2021.
Shipped work must include a return label upon delivery. All shipping costs and liability for damage are the responsibility of the artist. Please note that work will be returned in the manner in which it was received, (ie: dropped off work will not be shipped back) so please plan ahead accordingly.
SALES
The YAM takes a 20% commission for the sale of works from this exhibition. Please keep this in mind when setting your sale price. In the event of a sale, a check for the purchase price minus 20% will be sent to the artist no later than 15 days after the close of the exhibition.
EXHIBITION
The North by Northwest (NXNW) Exhibition will be open to the public from July 1, 2021 – October 10, 2021. You are cordially invited to attend the Awards Reception on September 23, 2021. Awards will be presented at this time. Award winners, or their representatives, are requested to be present for the awards presentation.
For more information write, e-mail or call:
NXNW Art Committee
Yellowstone Art Museum
401 N 27th Street
Billings, MT 59101
(406) 256-6804
curatorial@artmuseum.org
AWARDS
$5,000 in Purchase Awards will be presented at the September 23rd Awards Reception and winning work(s) will become part of the YAM's Permanent Collection. Juror's Choice and People's Choice Awards will also be announced that evening, each winning a cash prize.
PHOTO RELEASE
By entering your work into the jurying process, you agree that Museum may use artist-submitted images for educational and publicity purposes. It is understood that objects on exhibit may be photographed by the general public. The Museum will credit the Artist in cut lines for all usage of the image.
JUROR AND JURYING PROCESS
Juror: Mika Yoshitake, PhD is an independent curator with expertise in postwar Japanese art. She earned her MA and PhD in Art History from UCLA, which culminated in the AICA-USA award-winning exhibition and catalogue Requiem for the Sun: The Art of Mono-ha (2012), introducing the late 1960s Japanese art movement, Mono-ha (School of Things) into an international context. Perviously Curator at the Hirshhorn Museum and Sculpture Garden (2011–18), she organized the six-venue North American tour of Yayoi Kusama: Infinity Mirrors (2017–19) among other exhibitions, and recently curated Topologies (2018) at The Warehouse in Dallas, TX and Parergon: Japanese Art of the 1980s and 1990s (2019) at Blum & Poe, Los Angeles. She is currently guest curator of Yoshitomo Nara (2021) at the Los Angeles County Museum of Art (LACMA) and KUSAMA: Cosmic Nature (2021) at the New York Botanical Garden. Forthcoming exhibitions include a retrospective at M+ Hong Kong (2022–23) and Breath(e): Toward Climate and Social Justice at the Hammer Museum (2024) as part of the Getty's Pacific Standard Time: LA x Art x Science. Yoshitake has published in Artforum, Art in America, Bijutsu Techō, Exposure, Kaleidoscope, among others and edited/contributed to catalogues on Carl Andre, Takashi Arai, Adam Helms, Donald Judd, Yayoi Kusama, Kwon Youngwoo, Lee Ufan, Shana Lutker, Takashi Murakami, Kazumi Nakamura, Yoshitomo Nara, Shōzō Shimamoto, Kishio Suga, and Miwa Yanagi.
Jurying will be judged using artist submitted images. Final award selection will occur upon the juror reviewing the works in person.
Print this Page
View Legal Agreement