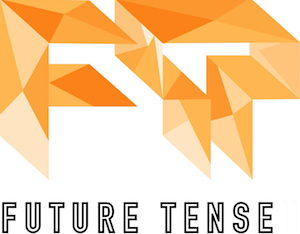 Future Tense 2019
Surface Design Association
C/O NMCFO
3900 Paseo Del Sol
Santa Fe, NM 87507
Contact Email:
info@surfacedesign.org
Call Type:
Exhibitions
Eligibility:
International
State:
Illinois
Event Dates:
9/6/19 - 10/11/19
Entry Deadline:
5/1/19
Application Closed
REQUIREMENTS:
Media
Images - Minimum: 2, Maximum: 6
Video - Minimum: 0, Maximum: 6
Total Media - Minimum: 2, Maximum: 6
Entry Fee (SDA Members): $15.00
Entry Fee (Non-Members): $20.00

Future Tense 2019
September 6 - October 11, 2019
Edwardsville Art Center
6165 Center Grove Rd, Edwardsville, IL 62025
EXHIBITION: Surface Design Association invites students to submit work for the third annual SDA Juried Student Exhibition, FUTURE TENSE 2019. The exhibition will be held at the Edwardsville Art Center, Edwardsville, IL from September 6 - October 11, 2019 in conjunction with SDA'S biennial conference, Beyond the Surface, and Innovations in Textiles 2019, St. Louis, MO, October 3-6, 2019. The exhibition includes awards. Entries may be submitted online January 30, 2019 – May 1, 2019.
GOAL: FUTURE TENSE 2019 will celebrate the creative work of student artists, designers, and makers working with or inspired by fiber or textile materials or techniques. FUTURE TENSE 2019 offers a glimpse into the future of contemporary fibers by presenting the very best work being made by students in the field today. All SDA member and non-member students working in all media are encouraged to apply.
JURORS:
Tamryn McDermott is the Campus Arts Associate for the Campus Arts Initiative at Penn State University and also manages the traveling exhibition, Rooted, Revived, Reinvented: Basketry in America which is a collaboration between the National Basketry Organization and the University of Missouri. Tamryn is an artist based in Philadelphia, PA and her work can be found on her website at https://www.tamrynmcdermott.com/. Tamryn's work has been exhibited nationally including the Crane Arts, Ice Box Project Space in Philadelphia, PA; Craft Alliance, St. Louis, MO and the Sidney Larson Gallery at Columbia College in Columbia, MO. She has an upcoming solo exhibition in the Clayton Staples Gallery at Wichita State University in March 2019.
Kim Eichler-Messmer is an Associate Professor in Fiber at the Kansas City Art Institute, where she has taught surface design, quilting, and natural dye since 2008. Kim received an MFA in Textiles from the University of Kansas and a BFA in visual art from Iowa State University and was an Artist in Residence at Arrowmont School of Arts and Crafts in Gatlinburg, TN. Her hand dyed, one of a kind quilts have been exhibited nationally in numerous solo and juried shows and featured on prominent design blogs including Apartment Therapy and Design Sponge. Kim is the author of "Modern Color: An Illustrated Guide to Dyeing Fabric for Modern Quilts" and designed a line of quilt fabric inspired by her own hand dyed indigo shibori for Marcus Fabrics. Her work can be found on her website at https://www.kimemquilts.com/.
ELIGIBILITY AND ENTRY FEES: This exhibition is open to all student artists. Up to three pieces may be submitted per artist. 2D, 3D, and video works are eligible. Work must have been completed since 2017. If juried into the exhibition, applicant(s) must provide proof of student status, as specified here: enrolled in an accredited undergraduate or graduate program at a college or university at the time of application.

ENTRY FEE: $15 SDA student members/$20 non-member students.
Accepted works must be available for the duration of the exhibition. No substitutions may be made. Wall mounted work shall not exceed 84" in height. For ceiling suspended work, individual components must not weigh more than 10 lbs.

ENTRY PROCEDURE: Entries are to be submitted online through CaFÉ Call for Entry website.

ENTRY REQUIREMENTS:
1. Name, address (and shipping address if different), telephone, e-mail.
2. Up to 6 images total may be submitted, any combination of original works and detail images. Jurors request at least one detail of each full original artwork.
3. Images - full and detail - JPEG only; Upload options for image files:
File format: JPEG only
File dimensions: No smaller than 1200 pixels or greater on the longest side
File resolution: 72 ppi/dpi (standard web resolution)
​File size: 5 MB maximum
4. ​image must be titled as follows: "Submission #/ Last name/ Title"
5. A brief artist statement (50-100 words, maximum)
IMPORTANT NOTE: Because the Edwardsville Arts Center is attached to the Edwardsville High School, submitted work may not display nudity, violence, or drug use.

​SHIPPING: Complete shipping instructions will be sent with the acceptance notification letter. Artists are responsible for shipping costs both to and from FUTURE TENSE 2019 (including insurance during transit) by either providing a prepaid shipping label, FedEx or UPS account number, or credit card information for return shipping. Artworks must be shipped in sturdy, reusable containers with appropriate packing material. All artwork must arrive at Edwardsville Art Center no later than August 30, 2019. Works will be ready for return shipping to artists no later than October 25, 2019. More specific shipping instructions will be provided with acceptance letters.
PHOTOGRAPHIC GUIDELINES: Artists are strongly encouraged to submit images for this call for entry that presents the work to its best advantage. Photographs should give a sense of how the artwork "sits" or "hangs." Detail photographs are important to show the technical excellence of the work; they can highlight special areas that might not be obvious in the full shot of the work. Works accepted in the exhibition must be available to be photographed individually or in exhibition installation shots for advertising and publicity during the entire run of the exhibition.
AWARDS:
First Place: $300
Second Place: $200
Third Place: $100
Honorable Mention: One year digital membership
IMPORTANT DATES:
January 30, 2019: Entries open through CaFÉ
May 1, 2019: Extended Entry deadline
May 20, 2019: Notification of acceptance
August 30, 2019: Selected artworks due at Edwardsville Art Center
September 6, 2019: Exhibition opens to the public
To be determined: Reception during Innovations in Textiles 2019
October 11, 2019 : Exhibition Closes
October 25, 2019: All artwork ready for shipping back to artists by this date
*Student is defined as a current undergraduate or graduate student at an accredited college or university, or an official SDA student member.
Links: Learn more about this and other SDA exhibitions here
Print this Page
View Legal Agreement