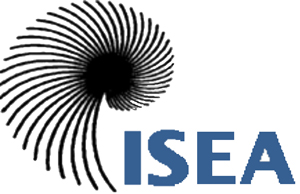 International Society of Experimental Artists 28th Annual Juried Exhibition
For intake questions contact:
June Galaz
713-882-6987 or email: iseaentry@iseaartexhibit.org
TO SEND CHECKS:
ISEA
Velvet Rattelade, Treasurer
127 Yorkchester Way
Raleigh, North Carolina 27615
Contact Email:
iseaentry@iseaartexhibit.org
Call Type:
Exhibitions
Eligibility:
International
State:
Michigan
Entry Deadline:
6/15/19
Application Closed
REQUIREMENTS:
Media
Images - Minimum: 1, Maximum: 2
Total Media - Minimum: 1, Maximum: 2
Entry Fee (ISEA member entry fee): $30.00
Entry Fee (Non ISEA member entry fee): $55.00

The International Society of Experimental Artists will host our 28th Annual Juried Exhibition from September 7 to October 26, 2019 at LowellArts in historic Lowell, Michigan. We would like to invite all artists, 18 years and older, to enter one piece, in this all media exhibition. ISEA also prints a full color catalog of each exhibition. All members and accepted non-members will receive the catalog.

ISEA was formed in 1991 to give all mediums a venue to have work shown in an annual juried exhibition within the United States or abroad. Our society of experimental artists, explore, learn, and apply new techniques, new composition approaches, or new concepts to create. We are about having an attitude of experimentation, looking at the "what ifs" in our art. We try and we try again. Our art can be realistic or abstract, it is our approach to making the art and the aesthetic results that count.
We are pleased to offer approximately $10,000 in prizes, including a $2,000 Best of Show Award. This year we are able to accept up to 120 pieces of art 2D, 3D, and small installations, (sorry no video).
Deadline for entry is June 15, 2019. 12am MT
PLEASE READ ALL OF THE RULES AND TERMS BEFORE APPLYING.
Your Profile
Set up "your Profile" on the CaFE' website before you try to enter this exhibition. It allows you to upload all of your images and personal information before entering the exhibition. This profile is free for all artists through CaFE'. www.callforentry.org
Entry
Digital entries accepted through the CaFÉ website at: www.callforentry.org
Search call for this exhibit:
"International Society of Experimental Artists 28th Annual Juried Exhibit"
You may SUBMIT ONE PIECE OF ARTWORK.
Artwork Specifications
Original experimental artwork in any media completed within the last three years and not shown in any previous ISEA exhibits including the Member-Only Digital Exhibitions. Be sure to check your records to avoid elimination.

Commercial reproductions, including giclée prints, will not be accepted. Traditional print media, photography, and digital art should be from a limited edition.
Artwork that is accepted by the juror must be sent – no substitutes permitted.
The price indicated in the image file name during intake must match the price on the hung work; no price changes will be permitted.
ISEA does not paint walls for artists. Artwork must come ready to hang. We can attach parts with instructions from the artist and do small repairs.
Within the call application, you will be asked to provide a written statement about the experimental aspects of your work in the question response area available for "Experimental Art" Explain why and how your art is experimental for you.

2D Artwork
Enter ONE IMAGE. Note: If more than one is entered only the first image will be considered.

Framed and matted pieces must use Plexiglas (no glass).

Finished/framed maximum size is 48" in any direction; weight limit is 25 lbs.

Submitted pieces must NOT include any of the following: glass, anti-glare glazing, frayed wire ends, saw tooth hangers, or smudged and dirty mats.
3D Artwork
Two views of your submitted artwork are required.

3-Dimensional entries must fit through a standard door-frame and be no larger than 62 inches in any one direction. Only artwork easily handled by two people will be accepted.
Preparing Your Digital Images for Upload - IMPORTANT
Images must be saved in JPG format.

Image resolution must be 300 DPI.

Image size should be 7 inches or less on the longest side.

File size for image must be less than 5mb.
Naming Your Images: VERY IMPORTANT
· 2D One image
Naming Format: LastNameFirstName_Title_HxW_Price.jpg.
Size (finished/framed) must be indicated with Height and Width in inches.
Example: VanGoghVincent_StarryNight_16Hx20W_2500
Price must be in US dollars.
· 3D artwork
Two images showing two different perspectives must be provided.
Naming Format: LastNameFirstName_Title_View_Size_Price.jpg.
Size must be indicated with Height, Width, and Depth in inches.
Example: VanGoghVincent_StarryNight_Front_16"Hx20"Wx4"D_2500
Price must be in US dollars.
If you wish to join ISEA as a member, please go to: www.iseaartexhibit.org
If you have any questions, please email us at: mailto:iseaexhibit.iseaartexhibit.org
Juror
This year's distinguished juror is Joseph Becherer, the recently appointed director of theSnite Art Museum (sniteartmuseum.nd.edu) at the University of Notre Dame and formerly the founding director and curator of the sculpture program at Frederik Meijer Gardens & Sculpture Park in Grand Rapids, Michigan. www.meijergardens.org
Print this Page
View Legal Agreement