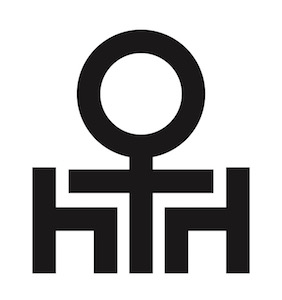 Making a Seat at the Table: Women Transform Woodworking
Contact Email:
info@womenwoodworking.org
Call Type:
Exhibitions
Eligibility:
International
State:
Pennsylvania
Event Dates:
10/4/19 - 1/18/20
Entry Deadline:
4/17/19
Application Closed
REQUIREMENTS:
Media
Images - Minimum: 6, Maximum: 12
Total Media - Minimum: 6, Maximum: 12
Entry Fee (Making a Seat at the Table: Women Transform Woodworking): $10.00

Making a Seat at the Table: Women Transform Woodworking
October 4, 2019 - January 18, 2020
The Center for Art in Wood
All over the country and in all kinds of genres, women are making fantastic work in wood. Understanding that the field has historically been dominated by males, this exhibition intends to showcase some of these women, to show the breadth of the current field of woodworking, and how these makers are both expanding the edges of the field and holding down the center. We are seeking a diversity of objects, made with a diversity of intentions, from small batch products to one-off works, representing a range of technical approaches and scales.
Pieces included in this exhibition will reference an approach to woodworking that is derived or adjacent to the furniture-making tradition and rooted in questions of craft, use, the body, and domesticity. Selected pieces need not take on all these concerns.
This exhibition will be held at The Center for Art in Wood in Philadelphia in Fall 2019. The Center is a museum, gallery, and research center located in the heart of the Old City, Philadelphia. "The Center for Art in Wood nurtures and promotes the innovation of art in wood through collaborative residencies, exhibitions, education and documentation.
The Center also maintains an inspirational collection and a research library to enhance the understanding and appreciation of the art." The exhibition both draws on and feeds a research and writing project with the same focus. The book of the same title will be published in 2020.
Timeline:
Deadline for applications: April 15, 2019. Midnight, Mountain Time Zone
Notification of accepted and declined work: May 20, 2019
Delivery of work to Center for Art in Wood: September 24-26, 2019
Exhibition runs: October 4, 2019 - January 18, 2020
Work collected/return shipping: January 2020
Eligibility:
• Open to all self-identified women, including transwomen, in North America.
• Work submitted must be original in design. If the work has been created in a school setting, please include in your artist's statement a description of the nature of faculty involvement in the conception and execution of the work.
• Collaborative work is accepted. Please include all artists' names in the application.
• Work must be available for the duration of the exhibition.
The jurors:
Laura Mays and Deirdre Visser (co-authors of the associated book, exhibition curators)
Jennifer-Navva Milliken (Artistic Director, Center for Art in Wood)
Cheryl Riley (artist, art promoter, and designer)
Tom Loeser (designer/maker; Professor of Art, University of Wisconsin, Madison, WI)
To apply:
Submit the information below via CaFE
1. Applicants may apply with no fewer than 6 and no more than 12 images representing at least two original pieces. We recommend at least 2 images of each work. (For example, your selection may include 6 slides each of 2 works, or 2 slides each of 6 different pieces.) If a piece is not yet complete, please send images of previous work demonstrating capacity to complete the proposed project, and a sketch or photo of a mock-up.
2. Each image should be titled: Last name, First initial, Image no: eg DoeJ1, DoeJ2 etc. Please include detailed information with each image including title, medium, dimensions/time, date completed, etc.
3. Artist's Statement 1-2 pages. Please include a description of your intentions, technical approach, and view of where your work fits into the field of woodworking.
4. Resumé Your CV tells us a bit more about your history; selection is based not on your employment or exhibition history, but on the ways that your creative work contributes to this exhibition vision.
Inquiries:
info@womenwoodworking.org
Liability:
The Center for Art in Wood assumes the responsibility of insuring and caring for works of art selected for exhibition while at CAW, according to a contractual agreement with each artist.
Shipping:
We are able to share the cost of shipment up to a total of $250 for works that are selected. Reimbursement will be made to the artists on submission of receipt(s).
Print this Page
View Legal Agreement