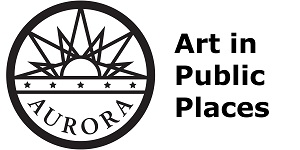 New Fire Station #5 Public Art Sculpture
14949 E. Alameda Parkway
Aurora, CO 80012
Contact Email:
publicart@auroragov.org
Call Type:
Public Art
Eligibility:
Regional
State:
Colorado
Entry Deadline:
4/9/19
Application Closed
REQUIREMENTS:
Media
Images - Minimum: 6, Maximum: 7
Total Media - Minimum: 6, Maximum: 7
Aurora Fire Station #5 will be relocating from its current site at 1339 N Airport Blvd, Aurora, CO, just south of Colfax Ave., to a new site on the northwest corner of Laredo and 11th. This will facility will meet modern standards in design and functionality and will be larger to handle the number of calls handled by Fire Station #5. The old site is on a highly trafficked thoroughfare. The new site is in the heart of a residential neighborhood. The third in a series of three new fire stations built in the last few years, this station will have a more residential feel to the design and façade of the building, to help it visually integrate into the surrounding community.
Primary development of this area took place in the 1970's, with many single-family homes built on large lots (sometimes double or triple lots) and many of these original homes remain. New development is taking place, often dividing large (multiple lot home sites) into smaller single lots with larger homes. The result is that this is a long-standing stable and multi-generational community that is now a neighborhood in transition.
The new Fire Station #5 will be located between three important neighborhood features that form a triangle: Laredo Elementary School, Hinkley High School, and Apache Mesa Park. The High Line Canal winds through the area as well. Buckley Air Force Base is south east of this neighborhood and there are frequent flyovers. Residents describe the welcome sounds of revelry, taps, and retreat from Buckley, as well as competitive sports and the band from Hinkley High School.
Aurora, CO
Aurora is Colorado's third largest city, and the safest large city in Colorado, spanning three counties in the eastern Denver-Aurora Metropolitan Area. Aurora embraces a highly diverse population of over 350,000 residents who enjoy access to quality education, Colorado's natural beauty and active lifestyle, and an array of cultural amenities within the context of a vibrant and growing community. Aurora is home to top national employers in aerospace and defense, bioscience, healthcare and alternative energy.
Situated on prairie grasslands, rolling hills and the northern tip of the Black Forest, Aurora offers a unique quality of life that blends an old-fashioned sense of community with a range of outdoor and leisure activities. Residents enjoy a wealth of opportunities and are proud to call Aurora home.
Artwork
The Art Selection Panel is seeking to commission a unique free-standing sculpture which will be located near the southeast corner of the Fire Station #5. The artwork will be visible from Laredo St. as well as from 11th. It is positioned between the public parking area and the public entrance to the building.
The artwork should serve as a welcoming feature and as an element that helps to soften the building and integrate it into the residential neighborhood.
As we near the 20th anniversary of 9/11, the artwork could reflect on the critical role of firefighters in ensuring the well-being of the communities that they serve, in a thoughtful manner that is appropriate to the neighborhood context of this fire station.
The artwork must be constructed from materials that are sufficiently durable to withstand the Colorado climate and altitude. These conditions include extreme temperature changes (over 40 degrees) in short periods of time, subzero temperatures as well as temperatures above 100 degrees Fahrenheit, high winds, intense sun, low humidity, and precipitation in the form of rain, hail, sleet, and snow.
Budget: $40,000
Selection Process and Materials
All applications will be handled through the CaFÉ System of the Western States Arts Federation. This application process is free. No hard copies or emailed applications will be accepted.
Tentative Timeline
Tuesday, April 9 at 11:59 pm: Deadline for completed applications

Week of April 15th: Finalists notified

Finalists Presentations: Early-Mid June

Note: The ideal artist will also be available for one or two public presentations at schools or community groups between the final approval of the design and the installation of the artwork.
Building to be completed by the end of the year with the anticipated grand opening in early 2020. It is desirable that the artwork would be installed prior to the grand opening. However, the priority of the Art Selection Panel is to commission the best solution for this site. Installation in Spring 2020 would be acceptable for the right piece.
Application Materials
6 images of relevant work

Professional Resume

Statement of Interest (Why this project is of interest to you)

Open ONLY to Artists who are residents of Colorado, New Mexico, Kansas, Nebraska, Wyoming, Utah, and Arizona.
Questions
Questions should be directed to Roberta Bloom, City of Aurora Public Art Coordinator.
publicart@auroragov.org.
Print this Page
View Legal Agreement