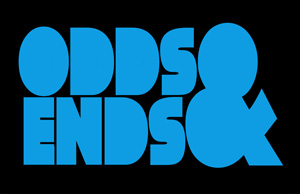 Odds&Ends
Ann Arbor Art Center
117 W. Liberty St.
Ann Arbor, MI 48104
Contact Email:
mwolf@annarborartcenter.org
Call Type:
Exhibitions
Eligibility:
National
State:
Michigan
Event Dates:
5/10/19 - 6/1/19
Entry Deadline:
4/19/19
Application Closed
REQUIREMENTS:
Media
Images - Minimum: 1, Maximum: 3
Audio - Minimum: 0, Maximum: 1
Video - Minimum: 0, Maximum: 1
Total Media - Minimum: 1, Maximum: 3
Entry Fee (Odds&Ends): $35.00

Through a series of cuts, welds, and glue, Odds&Ends presents an exhibition of collage works. Referencing both classic and contemporary techniques, the exhibition surveys how traditions have evolved and celebrates the ways artists find to continually reimagine materials.
This exhibition welcomes artists that employ a range of collage techniques in any medium (2D & 3D). In addition to traditional paper collages, artists working in performance, sculpture, installation, ceramics, sound and digital media are encouraged to submit work for consideration.
Awards:
$500 Best in Show
$200 Second Place
$100 Third Place
About the Juror: John Gutoskey
John Gutoskey is an artist, designer, printmaker, & collector. Early in his career, John worked as a costume designer and as a specialist in costume crafts, where he worked on productions in New York City and across the US in theater, opera, dance, film, and television. He also taught classes in millinery, mask making, and fabric dyeing at the University of Michigan in the Department of Theater. In the 1990's, John returned to his studio with a newfound interest in making art on his own terms, and it resulted in an outpouring of new work. Exploring the media of assemblage (through found objects), collage, printmaking, and installation, he was inspired by the works of Joseph Cornell, Betye Saar, Lucas Samaras, outsider art, Art Brut, and religious art to evolve his own unmistakable style: a perfect mirror for his gregarious, highly animated personality. The obsessive collector in Gutoskey met the trained visual artist half-way. John earned his BFA in theater design with a minor in sculpture from Webster University in St. Louis. He earned his MFA from the University of Michigan's School of Art & Design where he studied printmaking & installation art, and also completed a certificate in LGBTQ Studies. John is the owner of JG Studio and the A2 Print Studio in Ann Arbor, Michigan.
Important Dates for Artists:
Submission Deadline: Friday, April 19 at 11:59PM (MST)
All Artists Notified of Juror Selections: Monday, April 22 via email
Accepted Artwork Delivery Deadline: Monday, May 6
Opening Party / Juror Awards Presentation: Friday, May 10 (6-9pm)
Exhibition Closes: Saturday, June 1
Pick-up of Work: Sunday, June 2 – Thursday, June 6
Submission Guidelines:
This call for entry is open to any artist over the age of 18 who currently resides in the US. Artists are invited to submit up to three images per $35 entry in any combination of individual artwork or detail images. Artworks must have been created within the past three years and not previously shown in any other Ann Arbor Art Center exhibitions. There are no restrictions on artwork dimensions however artists are encouraged to review the gallery space diagram to help guide their submission.
The jurying process is anonymous; however, artists must submit a bio and CV as separate .doc or .pdf documents. Label the files using the following format: Lastname_Firstname_Bio and Lastname_Firstname_CV.
Please Note: This is a juried exhibition and all entries must be submitted digitally for consideration. Submission does not guarantee artwork acceptance and submission fees are non-refundable. Submissions will not be accepted past the deadline.
Accepted artwork must arrive "ready to hang" – the Art Center reserves the right to decline artworks that do not meet gallery standards or do not represent artist submission. Artists are expected to provide components necessary for special/nontraditional installations. For shipped artwork, artists are responsible for all shipping costs and insurance, if applicable.
It is preferable that artworks are for sale. The Art Center retains a 50% commission on all sold artwork.
Please read the Legal Agreement for full details on participation.
About the Ann Arbor Art Center:
For 109 years, the Ann Arbor Art Center has been a contemporary forum for the visual arts. Through exhibitions, public art, and art experiences, the Art Center engages over 50,000 people annually in collaboration and exploration of art.
The Art Center is located in the heart of downtown Ann Arbor, MI.
Print this Page
View Legal Agreement