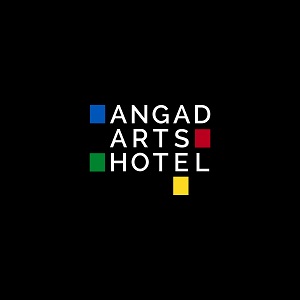 Angad Arts Hotel Call for Entry 2019
3550 Samuel Shepard Drive
St. Louis, MO 63103
Contact Email:
Mark.Aipperspach@AngadArtsHotel.com
Call Type:
Competitions
Eligibility:
Regional
State:
Missouri
Entry Deadline:
5/10/19
Application Closed
REQUIREMENTS:
Media
Images - Minimum: 1, Maximum: 3
Total Media - Minimum: 1, Maximum: 3
Entry Fee ( Angad Arts Hotel Call for Entry 2019): $35.00

Media Fee (per sample over minimum):$35.00

Angad Arts Hotel
Call for Entry 2019
3550 Samuel Shepard Dr
Saint Louis, MO 63103
AngadArtsHotel.com
@AngadArtsHotel
Contact email: info@AngadArtsHotel.com
Entry Deadline: Friday, May 10th, 2019
Entry Fee: $35 per submission
Number of Entries Permitted: 3
Request for Submissions
The newly-opened Angad Arts Hotel (AAH) and Grand Tavern by celebrity Chef David Burke are excited to invite submissions for artwork from the Greater Saint Louis region for display in 2019. The artwork selected will be prominently showcased in the public areas of Grand Tavern and Angad Arts Hotel, the first hotel in the world where one can book their room by the color of emotion. Voted 4th Best New Hotel in North America 2019 USA TODAY 10Best Readers' Choice, the artwork is to be part of the burgeoning art scene of the Grand Center Arts District with high visibility to the public and opportunity for sale.
Submissions may include but are not limited to drawing, painting, graphic design, photography, printmaking, glass, assemblage, collage, written word or fiber. Final pieces must be professionally framed and/or ready to hang.
AAH will provide high quality documentation of all artwork selected and will produce video interviews with participating artists. Artworks selected for display are also included in the AAH digital archive and in the Storyteller, an art magazine that is available to every hotel guest in their colored room.
Eligibility
Open to individuals 18 years of age and older living in the St. Louis, Missouri region and surrounding 200-mile radius. (Chicago, IL and Kansas City, MO are not eligible.)
Requirements
Completed proposals must include each of the following components:
· Full name and full contact information
· Social media handles/addresses
· Artist Statement
· Purchase valuation
· High resolution Jpeg of artwork (including frame)
· Artwork title, size (exact dimensions including frame), weight and media description
*Artwork must be completed, framed and/or ready to hang at time of submission*
Proposals missing any of the required elements will not be considered.
The following items are optional (not required)
· Curriculum vitae or resume
· Written summary of relevant experience, including previously completed projects, 500 maximum word count
Submissions will be reviewed and evaluated by the Angad Arts Hotel Art Committee. Receipt of submissions will be acknowledged via reply email, and all entrants will receive notification of their status by the notification deadline as noted under "TIMELINE" below. Selected artists will be presented with a contract outlining the terms of agreement between Angad Arts Hotel and artist.
Deadline for Submission
The deadline to submit proposals for this project is Friday, May 10th 2019 (11:59 p.m. CST. Entries submitted after 11:59 p.m. CST on Friday, May 10th, 2019 will not be considered.
Timeline
· Submission Deadline: Friday, May 10th, 2019
· Notification to All Entrants: Friday, May 24th, 2019
· Artwork to be delivered by: Friday, May 31st, 2019
· Opening Reception: Tuesday, June 11th, 2019
*Artist is responsible for delivery to and from Angad Arts Hotel 3550 Samuel Shepard Dr Saint Louis, MO 63103 (with the exception of artwork purchased by the public.)
**Artwork must be delivered NO EARLIER than Wednesday, May 22nd, and NO LATER than Friday, May 31st, 2019 to be included in the Grand Center First Friday Artwalk and Opening Reception.
Benefits
Artwork selected for exhibition will be located in one of several prominent public spaces throughout Angad Arts Hotel and Grand Tavern of the Grand Center Arts District.
Daily foot traffic will include national and international guests in for cultural events, business, leisure, festivals, restaurants, retail establishments.
Artwork will have name cards with brief descriptions of the artwork, artist and value.
AAH prides itself on utilizing top quality documentation of the artwork on display, including professional photography of the work.
High quality video interview with the artist (provided artist is available and within regional proximity).
Promotion through AAH's website and social media accounts.
Artwork will be added to AAH's digital archive.
Artwork will be included in the Storyteller, an art periodical produced by AAH and available in each guest room.
Artwork will be included in the Grand Center Art District's First Friday artwalks and will be part of walking tours.
Opportunity for sale of work
All artwork on display is available for purchase.
AAH requires 20% commission of sale. Artist receives 80% of sale.
Any artwork sold must remain on display for the duration of agreement and will not be taken down early.
Communications
All communication in regard to this request for submissions will be made by email. Please be sure that you have a working email address. Save info@AngadArtsHotel.com as a safe sender. If you use Gmail, please be sure to check your promotions folder for any emails from Angad Arts Hotel.
Publicity
Angad Arts Hotel reserves the right to photograph all final artwork delivered by the winning artist for this project, to be included in print and digital publications produced for publicity purposes.
About Angad Arts Hotel
Angad Arts Hotel (AAH) (angadartshotel.com) is a wholly new hospitality experience that embraces the visual arts, performance, fashion, literature and gastronomy. Ideally located in the heart of St. Louis' Grand Center Arts District, AAH offers superb, gracious hospitality combined with curation of socially inspiring experiences. Voted 4th Best New Hotel in North America 2019 USA TODAY 10Best Readers' Choice, the Angad Arts Hotel is the first hotel in the world where guests can book their accommodations not only by room type, but also by the emotion of color-Green Rejuvenation, Blue Tranquility, Red Passion and Yellow Happiness.
About Grand Tavern
Grand Tavern by Chef David Burke, located in the Angad Arts Hotel, is the first St. Louis based concept for the award-winning celebrity chef. The restaurant showcases Chef David Burke's playful cuisine and whimsical take on classic and contemporary American dishes. The innovative menu and art-centric space create a dining experience that's both rich in flavor and culture.
The two-story dining room evokes an elevated tavern feel with a grand staircase, a beautiful skylight, and modern accents throughout. Guests can enjoy breakfast, lunch, dinner, Sunday brunch, pre and post-theatre specials, and rooftop dining. The food is matched by a thoughtfully curated wine list, craft beers, and a specialty cocktail program.
About the Grand Center Arts District
Grand Center Arts District is St. Louis's epicenter for the arts. Discover block after block of eclectic venues offering everything from Broadway to Black Box Theater, Bebop to Beethoven, street art to galleries and sushi to soul food. Kick back in a park, debate the latest exhibits, witness world-class talent and cheer on aspiring artists. Every visit is fresh and new in this ever-evolving cultural crossroads. Let your senses be your guide in an eclectic arts district that's new and fresh with every visit. At Grand Center Arts District, you will find arts of every kind to explore. Plan a day, a night—or a few of both—and experience theater, music, galleries, food, cocktails and more. Or let your adventure spontaneously unfold as you wander into venues familiar and new. Come join us and take the time to truly discover Grand Center Arts District.
Legal
In submitting, artist (1) accepts all conditions listed in this Request for Submissions; (2) represents, warrants and covenants that artist is not infringing on any proprietary right, copyright, patent right or any other right of any third party, and artist will indemnify Angad Arts Hotel, Grand Tavern, Grand Center and their agents, employees, affiliates, licensors, and business partners harmless from and against any and all costs, damages, liabilities, and expenses (including attorneys' fees) incurred in relation to, arising from, or for the purpose of avoiding, any claim or demand from a third party that the submission, ownership, display, sale or the presentation of artist's artworks violate any applicable law or regulation, or the rights of any third party.
QUESTIONS? Please email them to info@AngadArtsHotel.com Emails are reviewed: M-F 8 a.m.-4 p.m.
Print this Page
View Legal Agreement