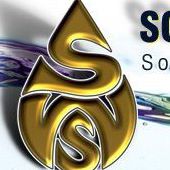 Southwestern Watercolor Society 56th Annual Member Exhibition
Contact Email:
judith.pafford@gmail.com
Call Type:
Exhibitions
Eligibility:
International
State:
Texas
Entry Deadline:
6/30/19
Application Closed
REQUIREMENTS:
Media
Images - Minimum: 1, Maximum: 3
Total Media - Minimum: 1, Maximum: 3
Entry Fee (Southwestern Watercolor Society 56th Annual Members Exhibition Entry Fee): $45.00

Southwestern Watercolor Society's – 56thAnnual Member Exhibition, 2019 Prospectus
About Southwestern Watercolor Society
Southwestern Watercolor Society (SWS) is a prestigious national organization celebrating its' 56thanniversary, with approximately 400 members throughout the USA. Information about SWS may be found on our website at www.swswatercolor.organd also on Facebook. The 'Scene' newsletter is published online monthly.
Eligibility
Open to all SWS members in good standing. 2019-2020 membership dues must be paid either by using PayPal (preferred)on our website at www.swswatercolor.org, or by check sent to the SWS Treasurer, Pam Wilson, 8405 Ardsley Place, McKinney, TX, 75072. Dues are due by May 31, 2019. Join now or at the time of entry,
Entry Fees
One nonrefundable entry fee of$45.00 for up to three paintings maximum.
Entry fees must be paid online through CAFE websitewww.Callforentry.org. Search for Calls, then Southwestern Watercolor Society.
Awards
Best of Show - $1,500.00
Edgar A. Whitney $1,000.00 (for transparent watercolor only)
1stPlace - $ 750.00
2ndPlace - $ 500.00
3rdPlace - $ 300.00
Over $8000 in cash and merchandise to be awarded.
All awards selected at the discretion of the juror.
Vladislav (Vlad) Yeliseyev, AIS, NWS
Artist, International Juror
"Vlad Yeliseyev is no stranger to beautiful scenery. In fact, he's traveled around the world to paint interesting cityscapes and landscape. But unlike many artists who are drawn to a postcard-perfect site, Yeliseyev usually can be found around the back of a building, along the street or in an alleyway, capturing commonplace scenes," wrote BJ Foreman in her article "Everyday Poetry" in the Watercolor Artist Magazine (Feb.2016).
The Russian émigré came to the Unites States in the 1980s equipped with a classical art education from Moscow School of Art and a Master's Degree in architecture from the Moscow Institute of Architecture. Now a renowned watercolor and plein air artist, his paintings are in personal and commercial collections worldwide.
Yeliseyev is the founder of Renaissance School of Art in Sarasota, Florida. In his work as a plein air artist, Vladislav has participated in prestigious invitational paint-outs nationwide and abroad. He has won numerous awards including Best of Show Awards, First Place Awards, Collector's Choice Awards and The Bold BrushAward.Vlad is an exhibiting member of many art societies nationwide, and a signature member of American Impressionist Society, National Watercolor Society, and Florida Watercolor Society.
To learn more about Mr. Yeliseyev, please visit https://yeliseyevfineart.com
**Please Read These Dates, Requirements and Restrictions Very Carefully**
| | |
| --- | --- |
| Call For Entry Opens | Wednesday, May 1, 2019 |
| Entry Deadline - CaFE | Sunday, June 30, 2019 - midnight mountain time USA |
| Preview Party | Sunday, July 7, 2019 - at Royal Lane Baptist Church 2:00-4:00 pm |
| Acceptance Notification | Sunday July 14, 2019 |
| Deadline to receive shipped art | Friday, August 23, 2019 - from artists to shipping agent Navis |
| Deadline for hand-delivered art | Monday, August 26, 2019 - at Eisemann Center 11:00 am-1:30 pm |
| Navis Pack and Ship | Monday, August 26, 2019 - at Eisemann Center 10:00 am-12:00 pm |
| Art hung | Tuesday, August 27, 2019 - at Eisemann Center 10:00 am-6:00 pm |
| Show Opens | Wednesday, August 28, 2019 - at Eisemann Center 10:00 am-6:00 pm, Mon-Sat and during all scheduled events. |
| Juror judges awards | Monday, September 9, 2019 |
| Awards Reception | Sunday, September 22, 2019 - at Eisemann Center 4:00-6:00 pm |
| Show Closes | Saturday, September 28, 2019 |
| Pick-up hand-delivered art | Monday, September 30, 2019 - at Eisemann Center 11:00 am-1:30 pm |
| Shipped art returned | Monday, September 30, 2019 - from Navis to artists |
| Note | Eisemann Center address - 2351 Performance Dr., Richardson, TX 75082 |
Requirements and Restrictions
1. Only one entry per artist will be accepted into the show. Each artist may enter up to three paintings.
2. All work must be painted after January 1, 2017 (strictly enforced), original water media on paper or Yupo. Accepted water media include watercolors, acrylics, inks, gouache, casein, egg tempera, watercolor pencils and watercolor crayons.
3. Source materials must be original, no copies of another artist's work or photographs by others.
4. No computer generated or preprinted materials or paintings done in a class or workshop.
5. No Diptychs or Triptychs are accepted.
6. No nudes.
7. Collage materials must be painted with a water medium by the artist. Collage build-ups must not be greater than the thickness of the collage paper, and must not exceed 1/4 inch.
8. Minimum accepted painted image size without mat or frame is 100 square inches (H X W). (example 10"x10")
9. Maximum outside framed size is 46" in either direction. Damaged frames or scratched Plexiglas will not be hung. Simple frames are encouraged.
10. The mat must be single and white or off-white. Colored or beige mats will not be accepted. Mats must be clean without blemishes or damage.
11. Media must be under clear unscratched Plexiglas. Glass will not be accepted or hung.
12. Works must be wired, ready to hang, with backing. No saw tooth hangers. Use D-rings instead of screw eyes.
13. Entries received after the designated hand-delivery or shipping deadlines will not be judged. Hand-delivered entries must be picked up on Monday, September 30, 2019, by 1:30 PM.Artists who do not pick up their entries by this deadline will be charged a storage fee of $10.00 per day.
14. Art must hang in the show for the duration of the show. If not presented for hanging or judging, or if removed during the show, the painting will be disqualified, and the artist will not be allowed to enter for two years.
15. Works which do not meet these specifications or differ substantially from image submitted will be disqualified. SWS reserves the right to refuse any entry.
16. Works previously hung in a SWS show or Western Federation show are not allowed.
Image Submissions
Image submission should show the image only, not the mat or the frame. Only JPEG or JPG format, under 5 MB, minimum 1,200 pixels on the longest side. For complete specifications, tutorials and resources, please go to CaFE Help / Uploading Media.
Online Entry Process
Follow directions to upload image(s) under the My Portfoliotab of the CaFE site. Click on Apply to This Calland follow directions to submit your work(s). For technical support, call CaFE support at 303-629-1166.
Shipped Art
Accepted paintings will be handled by Navis Pack and Ship with a $55.00 handling fee. Shipping instructions will be sent with your acceptance letter. You are encouraged to insure your art when shipping to Navis for your own protection. Neither SWS nor Navis will be responsible for damages incurred prior to reaching Navis. There is no handling fee for hand delivered paintings.
Sales
The Eisemann Center will receive a 15% commission on paintings sold, paid directly by the artist. The artist is liable for all taxes on sold paintings. No price changes will be accepted after acceptance into the show. Paintings must be left on display until the end of the show.
Signature Membership
SWS signature membership is earned by having five paintings accepted into a SWS or Western Federation sponsored exhibition.
Liability
Although SWS will exercise due care in the handling of artwork submitted to this exhibition, neither SWS or Navis or The Eisemann Center will be responsible for any loss or damage to artwork.
Use of Images
Acceptance into the Show gives SWS the right to use the photograph of your work for promotional purposes. Digital archives of accepted entries will be retained by SWS to be used for the Catalog, printed material and the website as well as for use in our permanent collection.
Acceptance
SWS has the right to refuse any painting that does not meet specifications or is not accurately represented by the image(s) entered.
Notification
Artists will receive email confirmation of works accepted or not accepted into the exhibition.
Agreement
Entering this exhibition shall constitute an agreement on the part of the artist to accept all rules and conditions as set forth in this Prospectus.
Questions
Address questions to Exhibition Chair Regina Carl, at email Rmcarl46@gmail.com
**For technical support for on-line entry process, call CaFE support at 303-629-1166 or onlinehttps://www.callforentry.org/artist-help-cafe/**
AGREEMENT
I certify that I am a member in good standing.
I have read the rules and regulations, and my painting is eligible for entry.
I realize that if my work is selected and (i) if it does not meet eligibility requirements set forth in this Prospectus, or (ii) if I fail to submit my painting for hanging after acceptance, or (iii) if I withdraw my painting during the time the exhibit is hung, I will be disqualified immediately and not permitted to enter again for two years.
By submitting my work, I agree to these terms. (Please print the entire prospectus)
Final 3.28.19 LCB
Print this Page
View Legal Agreement