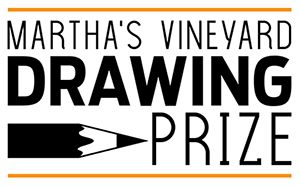 Martha's Vineyard Drawing Prize
Martha's Vineyard Drawing Prize
c/o
Elizabeth R. Whelan
9 Sampson Avenue
Edgartown, MA 02539
Contact Email:
erwhelan@gmail.com
Call Type:
Competitions
Eligibility:
National
State:
Massachusetts
Entry Deadline:
7/28/19
Application Closed
REQUIREMENTS:
Media
Images - Minimum: 1, Maximum: 3
Total Media - Minimum: 1, Maximum: 3
Entry Fee (Martha's Vineyard Drawing Prize): $10.00

Artist Elizabeth R. Whelan invites you to enter the Martha's Vineyard Drawing Prize, a competition established to encourage the pursuit of excellence in drawing.
Entry Requirements:
Entries may be created using graphite, charcoal, Conté, silverpoint, pen & ink, or other suitable drawing media, on paper or board.
Each artist may submit up to 3 works for the $10 fee.
Categories of drawing can include academic, realistic, contemporary, fantasy, historic, etc.
The theme for this year's competition is 'The Ties That Bind'. (See www.mvdrawingprize.com for more information.)
All work must be original in concept, and created by the entrant after January 1, 2017. Drawings created in classes or workshops are not accepted.
Submitted images of work must represent its true appearance and not be altered digitally.
Artist must be 18 years of age and older.

Artist must be a resident of the USA.
This is an online-only competition, so no need to frame or send in your artwork. For that reason, please take your best photos of your artwork.
Submissions must be entered through CAFÉ by July 28, 2019.

For this competition, please do not enter work created with colored pencils, colored chalk, color pastels, etc. Please see the FAQ page on the MVDP website for more description on media.
Jury:
The competition will be judged by a gallery director, a collector, and an artist from the Martha's Vineyard arts community, selected by artist Elizabeth R. Whelan (who will not be a judge). The jury will deliberate July 29 – August 10, 2019.
The jury will make the final decision, and will not engage in communication about their choices.

Prizes:
Elizabeth R. Whelan, who is hosting the competition, is pleased to offer $1,000 in cash awards this year. Additional sponsors are also contributing with in-kind and cash awards for additional categories to be announced.

1st Place $500
2nd Place $350
3rd Place $150

All prizes and awards will be announced August 11, 2019 by email, and posted on the Martha's Vineyard Drawing Prize website.

The finalists' work will be displayed on the Martha's Vineyard Drawing Prize website for one year, including biographic information and links to their websites/social media (if desired).
Fees:
The entry fee is $10, and up to 3 works may be submitted for that fee.
All fees must be paid by credit card or PayPal through the CAFÉ site payment platforms.
The entry fee is not refundable, nor will it be pro-rated if less than 3 works are submitted or selected.
Artwork images for submission:
Please submit 1 image per drawing.
Images must be professional in quality – no informal shots, please.
Please provide high-resolution jpeg images only, fitting within the CAFÉ image requirements.
Print this Page
View Legal Agreement