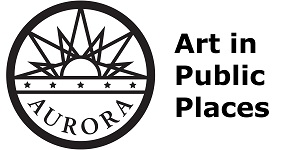 Integrated Public Art for Aurora's South East Recreation Center
Art in Public Places
14949 E Alameda Parkway
Aurora, CO 80012
Contact Email:
publicart@auroragov.org
Call Type:
Public Art
Eligibility:
National
State:
Colorado
Event Dates:
5/22/19 - 6/17/19
Entry Deadline:
6/17/19
Application Closed
REQUIREMENTS:
Media
Images - Minimum: 10, Maximum: 12
Video - Minimum: 0, Maximum: 2
Total Media - Minimum: 10, Maximum: 14
SOUTH EAST RECREATION CENTER, AURORA, CO
The city of Aurora, CO is seeking an individual artist/artist team to join the design team for a new recreation facility with the goal of creating architecturally integrated artworks incorporating both interior and exterior opportunities. Especially desired is artwork that helps to celebrate or forge connections to the natural world and specifically the surrounding environment. Opportunities include but are not limited to the entryway treatments, floors, walls, suspended artwork, kinetic art, interactive art, wayfinding elements, and interior and exterior architectural elements.
The ideal artist/artist team will bring a holistic vision to the site and the ability to work cohesively with the design team members. Artists may want to consider a team application to enhance the ability to address the breadth of the possibilities inherent at this site.
Please note the deadline for completed applications: 11:59 pm on June 17, 2019. All applications must be submitted through CaFÉ.
Site Description
The new SE Recreation Center is located in an area called "Reservoir Community Park," an existing 600+ acres of open space, west of the Aurora Reservoir. It is designated for future development as a community park including elements such as a destination playground, sports courts, and large picnic rental areas. The first phase is this new recreation center. Future development will include soccer and baseball fields. And a portion of the site will be preserved as open space to ensure conservation of unique natural features, and/or cultural resources/history as well as wildlife access.
The surrounding area includes residential neighborhoods, Aurora Reservoir, a city water facility, a residential youth facility, and some commercial uses. Immediately north of the site is Infinity Middle School which is part of the Cherry Creek School District. A future high school is planned in the vicinity.
The facility will be accessed primarily by car. Pedestrian and bicycle connections will join the site with nearby regional trails, parks, neighborhoods and schools.
The recreation center will sit on the highest elevation in the area offering nearly 360 degrees of view. In response to this unique site, it is anticipated that this facility and the artwork will be respectful of nature, explore the relationship between interior and exterior spaces and environments, and celebrate the sun and the views. This center can also serve to unite surrounding communities by developing a sense of civic pride around a place that all people can use and enjoy.
With parking, it is expected that the recreation center site will occupy about seven acres.
The Facility
It is anticipated that the South East Recreation Center facility will encompass approximately 50,000 - 55,000 square feet. The exact nature of the facilities and program offerings will be determined through a series of 3-4 public input meetings schedule to take place throughout this summer. Please note: It is desired that the selected artist would be available to participate in the third community input meeting on August 15, and possibly one in September 2019.
Parks Recreation & Open Space Department
The Parks, Recreation & Open Space Department (PROS)'s mission is to focus on "Encouraging active lifestyles and creating healthy environments for people, nature and community." The mission is achieved by providing excellent programming in top notch facilities designed and priced to encourage use by Aurora's diverse population.
PROS's vision is to "Connect with the community and be acknowledged as an essential service defining the quality of life in Aurora." In fulfilling this vision, PROS staff ensure that community input and participation is a key component of everything they do. This has never been more evident than in the planning process for the recently completed Central Recreation Center. The three public meetings were well advertised and promoted and the result was nearly 200 citizens participated in each meeting, providing their personal "wish list" for amenities within the new facility, as well as their preferred appearance of the building's exterior. A similar process is planned for the SE Recreation Center.
Aurora, CO
Aurora is Colorado's third largest city, and the safest large city in Colorado, spanning three counties in the eastern Denver-Aurora Metropolitan Area. Aurora embraces a highly diverse population of over 350,000 residents who enjoy access to quality education, Colorado's natural beauty and active lifestyle, and an array of cultural amenities within the context of a vibrant and growing community. Aurora is home to top national employers in aerospace and defense, bioscience, healthcare and alternative energy.
Situated on prairie grasslands, rolling hills and the northern tip of the Black Forest, Aurora offers a unique quality of life that blends an old-fashioned sense of community with a range of outdoor and leisure activities. Residents enjoy a wealth of opportunities and are proud to call Aurora home.
Project Budget
$450,000
Selection Process and Materials
All applications will be handled through the CAFÉ System of the Western States Arts Federation. This application process is free. No hard copies or emailed applications will be accepted.
The ideal artist/artist team is comfortable working in the public sphere, enjoys working with people, has experience working with budgets of at least $250,000, and has experience working on a design team and creating permanent integrated interior and exterior artworks.
Submission materials include:
· 10-12 images of relevant past work (Proposal images or concept sketches will not be reviewed.)
· Submissions can include 1-2 videos.
· A written resume, not to exceed two pages
· An artist's statement
· A letter of interest describing why this project is of interest, and the skills and experience the applicant/applicant team will bring to the table, with particular attention to design team and integrated art experience.
· Names and contact information for three professional references.
· Artists Applying as a Team Please Note: We suggest you apply under one name, divide the images between team members, post a shared resume, include an artists' statement that expresses your intent to work together and the names of all team members, a letter of interest that embraces that full vision and range of relevant skills, etc.
Timeline (Tentative)
· 6/17/2019 (11:59 pm) – Deadline for submission of completed application materials
· June 28 – Finalists will be notified
· July 18 – 5 pm site visit, 6-8 pm observe public input meeting
· July 19 – Interviews between 10:30 am – 1 pm
· July 22 – Artists notified
· August 7 – Artist selection review/approval by Art in Public Places Commission
· August 15 – Selected artist attends/participates in community input meeting
· Early August – Design contract is drafted and signed (note: fabrication and installation will be contracted separately after completion of the design and a formal proposal is presented and approved.)
· August 15 – Selected artist participates in the third community input meeting
· Late 2019 – Design Complete
· Early 2020 – Construction Detailing
· Construction Completed – Fall 2022
Finalists
Selected Artists will be paid an honorarium to visit the site on July 18 and attend a public input meeting to observe the process. Presentations will take place the following day between 10:30 am – 1 pm. Presentations will be 40 minutes and should include:
· A brief review of relevant past work
· Approach to design teamwork and architecturally integrated art
· Preliminary thoughts about this site and project
· Anything else you think is important for the Selection Panel to know about you and your approach to this kind of work.
· Q & A
QUESTIONS
Questions should be directed to: Roberta Bloom, City of Aurora Public Art Coordinator. Publicart@auroragov.org.
Print this Page
View Legal Agreement