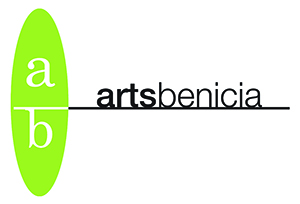 UPLIFT: CELEBRATING THE SIERRA NEVADA
991 Tyler St. Ste #114
Benicia CA 94510
Contact Email:
jean@artsbenicia.org
Call Type:
Exhibitions
Eligibility:
National
State:
California
Entry Deadline:
8/18/19
Application Closed
REQUIREMENTS:
Media
Images - Minimum: 1, Maximum: 6
Audio - Minimum: 0, Maximum: 3
Video - Minimum: 0, Maximum: 3
Total Media - Minimum: 1, Maximum: 6
Entry Fee (Uplift: Celebrating the Sierra Nevada): $40.00
Entry Fee (Art Benicia Member application for Uplift: Celebrating the Sierra Nevada): $30.00

CALL FOR ENTRIES
UPLIFT: CELEBRATING THE SIERRA NEVADA
Exhibition Dates: Oct 12-Nov 3
Juror: Jeanne Lorenz
Other Important Dates:
Deadline for Entries: Aug 18, 2019 (10:59 Pacific Time)
Online Judging: Aug 20-26
Artists Notified: Aug 28
Hand-Delivered Artwork Received: Oct 2-3
Shipped Artwork Received: Sept 28-Oct 3
Preview: Thurs, Oct 10 (for Arts Benicia members & all the exhibiting artists)
Public Reception: Sat Oct 12, 6-8 PM
Art & Geology Lecture: TBD
Free Family Art Day: Sun, Oct 27
Artwork Pick-up: Nov 6, 3-7 PM
Shipped Artwork Return Begins: Nov 6
The exhibition will showcase a tapestry of the visual imagery, science, and rich cultural elements of the range and its notable features, examining the past, celebrating the present, and looking to the future of the Sierra Nevada. This unique mountain range defines the landscape of inner California, dictates its watershed, and encompasses numerous features that significantly contribute to the Golden State's appearance, climate, land use, economy, and culture.
Artists are invited to submit their original paintings, drawings, sculptures, photographs, hand-pulled prints, digital art, textile art, fiber art, book and map art, sound art, music, installation, and video.
Uplift
will celebrate the Sierra Nevada's legacy and influence: artistic topics are potentially vast, and may include physical features such as Lake Tahoe, Yosemite, Mammoth, Mono Lake, and Devils Postpile; relationship concepts such as its interface with Death Valley, the Gold Rush, or John Muir; or may delve deep into the Sierra Nevada's social issues, climate and orography (rain shadow), recreation, land management, relevant specialized economies and historial trades, natural history, political issues, conservation, archeology, and geophysical sciences.
JUROR
Jeanne Lorenz's familiarity with the Sierra Nevada includes a 5-month thru-hike of the Pacific Coast Trail. She holds an MFA from Yale University, a BFA from CCAC, and is currently a professor at Solano College where she has taught painting, color theory, design, murals, and printmaking. Her own artwork focuses on the concepts, events, and spaces in which humans collaborate with natural systems.
ENTRIES & APPLICATION
Read this entire call carefully. Before you apply, ensure you're available to deliver your artwork on the specified day, and to pick up your artwork on the specified day. You may use a proxy if you like. No other drop-off or pick up dates will be scheduled. Artists may submit one application. One application allows you to submit
up to 3 artworks.
The application will permit you to submit
up to
6 still images to represent your 3 artworks. You must submit at least 1 still image for each artwork entered. The "extra" 3 images are for 3-d artists who submit reverse views, and 2-d artists with large work or installations who need to submit a relevant detail image. Your 1 to 6 images may be distributed among your 1 to 3 submissions in any manner you choose. In other words, you can submit 1 image of 1 artwork; or you can submit 3 images of 1 artwork; or 2 images each of 3 artworks; or any other combination that does not exceed 3 artworks, and does not exceed 6 images.
In all instances, submit the best image files possible, to show your work accurately.
For each image file, 1 MB is the minimum size; and 5 MB is the maximum.
DO NOT include your name in any of your file titles. Use the artwork title to name the files.
For technical questions or assistance with your image files, and for video or sound file guidelines, visit https://www.callforentry.org/image_prep.phtml
Sonic or video artists
must submit a still image of the set-up or display they intend to use
, in addition to submitting their media file.
Large work is allowed. So is small work. Our ceilings are 20 feet high. Our walls range from 8 feet to 14 feet tall. Arts Benicia provides pedestals for 3-D work; if your sculpture comes with its own pedestal, please let us know. We employ a variety of shims, putty, and wax to hold artworks securely, and can offer protective vitrines in some instances. Ceiling-hung works, 3-dimensional work that cannot be on a pedestal, video works, and sonic art all require contact with staff
before applying
, to ensure our facility can appropriately receive and install your artwork. Email the particulars to celeste@artsbenicia.org.
FEES
The application cost is $40 and covers up to 3 artworks.
Arts Benicia members may apply for $30; this discount is one of the membership benefits. To review all the benefits of becoming an Arts Benicia member, including NARM admissions to museums, or to join Arts Benicia before submitting your entry, visit artsbenicia.org.
Entry fees are not refundable. Entries must be submitted through CaFE, but payment of entry fees do not need to be through CaFE. You may pay on CaFE by either Paypal or a credit card, or you may pay Arts Benicia directly. To pay directly by check, upload your images onto CaFE, complete the entry form on CaFE, and select "check" as the payment by cash in person, or by credit card either over the phone or in person, when our offices are open: Wed-Sun, noon to 5 PM when there is an exhibition in the gallery, or Wed-Fri, noon to 5 PM when the gallery is closed for installation. Check our website for exhibition dates to see whether we are open on the day you wish to pay.
Entry fees must be received before the deadline.
ARTIST STATEMENT
If accepted, the gallery will ask you for a general artist statement for the exhibition binder. No other statement is required. The CaFE portfolio allows a short description of your artwork to be entered when media is uploaded.
NOTIFICATION OF JURY RESULTS
The deadline is August 18, at 10:59 PM, PDT. An email will be sent via CaFE to all submitting artists by Aug 28 with jury results. Additionally, the results will be available in CaFE artist accounts after Aug 28. Accepted artists will be invited to the member preview and juror talk, and the public reception. Arts Benicia will produce and distribute promotional postcards and make them available to exhibiting artists at no cost, either in digital format for remote artists, or for pick-up in the gallery.
TECHNICAL ISSUES
If you have never used CaFE before, you'll need to register your name and email address with them. This is free, and allows us to communicate with applicants more easily.
Be aware that your "portfolio" in CaFE is not the same as your application in CaFE. You can SAVE your application in CaFE at any time, and return to it later, before the deadline.
For technical CaFE issues, they have a help page. They also have telephone assistance, M-F, during Mountain Time business hours.
ARTWORK DELIVERY AND RETURN
Hand-Delivered Artwork: Walk-in Delivery is on October 3, 3-7 PM.
We do not store packing materials of hand-delivered work, so expect to take with you any packing you used during transport.
Walk-in Pick Up of unsold work is on November 6, 3-7 PM.
Remember to bring any packing material you might need for transport.
Shipped artwork:
We receive packages and crates from all common carriers, as well as freight and private art shippers.
Accepted artists planning to ship their work must contact us after acceptance for shipping instructions.
Artists are responsible for all shipping costs.
Unsold artwork will be returned after November 6
, using the same shipping container and packing materials the artwork arrived in, and the pre-paid return shipping provided by the artist.
ARTWORK PREPARATION
Please prepare your work in a professional manner. It must be
clean.
Wall-hung framed work must have D-rings and wire, or a cleat system. Do not send artwork that has only sawtooth hangers, has already been exhibited through an Arts Benicia exhibition, is a giclée or is a gallery wrapped canvas that has exposed staples on the sides, or artwork or frames that are soiled. If special hanging or installation devices are required, please supply them. If special installation instructions are required, include them in your delivery or shipment. Secure to the back or bottom of your artwork an identification label that will remain in place during the exhibition, with your name and the title of the artwork.
ART SALES
Arts Benicia has a history of selling artworks at every exhibition. Upon sale, a check and purchaser contact information will be mailed to the artist within 30 days after exhibition ends. Artists receive 60% on the sale of their work. Arts Benicia, a non-profit, receives 40%. Arts Benicia bears all transaction fees, and collects and reports sales tax on artwork sales.
POLICIES
Artists may not remove artwork from the gallery before the close of the exhibition.
Accepted artists will be asked to sign a release allowing us to photograph and market their art.
The artist or their proxy must deliver and retrieve artwork within the stated dates and times.
Work not retrieved within 30 calendar days of the designated date is considered abandoned.
Unsold artworks not picked up on the designated dates will be placed in storage.
Artwork shipped to us without a pre-paid return will also be stored. We charge both storage fees and retrieval fees.
Artwork will be available for retrieval from storage only when there is sufficient staff scheduled, and only during office hours.
INSURANCE
Artworks are covered by Arts Benicia insurance while they are at the gallery. Our gallery includes a fire suppression system, a security alarm system, and a security camera system. Arts Benicia is not responsible for the safety or condition of any artwork stored after the designated pick-up date.
GALLERY
Arts Benicia 991 Tyler Street, Suite 114 Benicia, CA 94510 Located in the historic Arsenal, Arts Benicia has been a vital part of the Bay Area regional art scene for over 30 years, supporting artistic development and enriching the larger community. Arts Benicia is a community-based non-profit offering diverse and relevant exhibitions in its gallery, and at other venues in Benicia, and providing creative workshops for adults and inspiring youth arts educational programming in its classroom, and engaging public programming.
GALLERY AND OFFICE HOURS
Gallery open Wed through Sunday, noon to 5 PM, during exhibitions. Between exhibitions, the office is open Wed through Friday, noon to 5 PM. Receipt of shipped artworks and installation of artworks may have variable hours. There is an accessible entrance to the gallery on Jackson Street, behind the building. This is our back door, which has a threshold level with the street (there's no sidewalk) and is also used for heavy or large artwork deliveries that need a hand truck, jack, or lift.
CONTACT
Website: artsbenicia.org
707-747-0131
jean@artsbenicia.org
Print this Page
View Legal Agreement