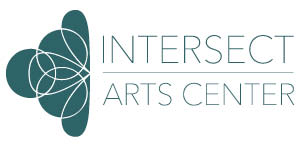 Digraph // Reservoir
3636 Texas Avenue
Contact Email:
intersectstl@gmail.com
Call Type:
Unspecified
Eligibility:
International
State:
Missouri
Entry Deadline:
11/20/19
Application Closed
REQUIREMENTS:
Media
Images - Minimum: 1, Maximum: 10
Total Media - Minimum: 1, Maximum: 3
Entry Fee (Digraph // Reservoir): $15.00

A digraph is a pair of letters used to create a distinctive sound that no single letter can produce. For instance, the "sh" or "ch" sound in English. This exhibition proposes the digraph as a metaphor for the relationship between work and rest. This can be a tenuous, fraught, challenging, blissful, or harmonious relationship, but one that is inextricably linked, synergistic, and absolutely crucial to good health and particularly for creative practice.
This exhibition will have two components. Digraph will consist of text-based or written work. Please submit poems, quotes, journals, thoughts, manifestos, books, readings, or text-based wall work that responds to the theme of rest//work. This work could be original or simply existing text that is relevant or could be shared or performed in some way. Digraph will be a year-long text-based exploration of relationships, with various programming, performances and installations, with the first installment exploring work//rest.
In tandem with Digraph, Intersect Art Gallery will mount Reservoir, an exhibition of visual and performance-based artworks, also responding to the theme of work//rest. The title for the exhibition is drawn from a quote by Bernard of Clairvaux, "The man who is wise, therefore, will see his life as more like a reservoir than a canal. The canal simultaneously pours out what it receives; the reservoir retains the water till it is filled, then discharges the overflow without loss to itself." This exhibition seeks to curate a compendium of collective wisdom, struggle, reflection, suggestion, healing, and hope as we all live out this precarious counterpoise of work and rest.

Curated by: Artist and Curator Sarah Bernhardt - Executive Director Intersect Arts Center, MFA.
Please submit any 2-D or 3-D, choreographic, dramatic, or musical interpretations that resonate with this theme.

Please submit work that applies to either or both components (text-based, performative, or visual work) of this theme rest//work through this call.
Please indicate or describe how best your text-based work should exist (printed in a program or book, performed, printed and hung on a wall or pedestal, on a digital display etc.)

***No wire hangers or french cleats only, no saw-tooth hangers.

Important dates:
- Notice of acceptance by early December
- Artwork Drop Off January 17th 9am-6pm and January 18th from 10-2pm

- Opening: January 25th from 6-9pm
- Exhibition Closes: April 3rd
- Artwork Pick-Up: Saturday, April 4th from 10am-2pm and Monday April 6th from 9am-6pm
Print this Page
View Legal Agreement