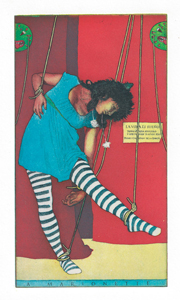 Beyond, Behind, Beneath…Narrative Self-Portraiture Exhibition
600 Phoenix St. South Haven, MI 49090
Contact Email:
info@southhavenarts.org
Call Type:
Exhibitions
Eligibility:
National
State:
Michigan
Entry Deadline:
4/18/20
Application Closed
REQUIREMENTS:
Media
Images - Minimum: 1, Maximum: 3
Total Media - Minimum: 1, Maximum: 3
Entry Fee (South Haven Entry Fee): $40.00

May 22 – July 18, 2020
South Haven Center for the Arts
600 Phoenix St, South Haven, MI 49090
Phone: (269) 637-1041
Hours: Tues, Wed, Fri, Sat 10AM – 4:00PM (ET), Thurs: 10AM – 7:00PM
www.southhavenarts.org | info@southhavenarts.org
The South Haven Center for the Arts is seeking submissions of self-portraits that ask the artist to share not just a likeness but also their narrative. This exhibit will run in conjunction with Frida Kahlo's Garden-a National Endowment for the Humanities traveling exhibit that presents an intimate look at how nature and culture nourished her creativity and informed the narrative in her art.
"I paint self-portraits because I am the person I know best. I paint my own reality. The only thing I know is that I paint because I need to and I paint whatever passes through my head without any consideration." - Frida Kahlo
In celebration of Kahlo and her work, we are looking for 2D narrative self-portraits that will compliment Frida Kahlo's Garden. An exhibition visiting the South Haven Center for the Arts in Summer 2020 made possible by NEH on the Road, a special initiative of the National Endowment for the Humanities. Work does not have to be representational, and must have been created in the past two years. All media accepted except video and digital work presented on electronic devices. 2D work must be no more than 36" in any direction and no more than 6" deep, including frame. All work must be hung on a wall, no freestanding pedestal work permitted.
Update April 16: There is a possibility that this exhibition will occur online. Jurying, judging, prizes, and sales will occur either way.
Artists may submit up to 3 entries for $40.00
Artist Level Members of the SHCA receive $10 off entry fee. Please email info@southhavenarts.org for coupon code before submitting your application to receive your Artist Level Member discount code.

Not a member? Sign up today at www.southhavenarts.org/joinnow
Juror for the exhibition: Alan Larkin
South Bend-based artist Alan Larkin works in drawing, painting and printmaking. He is the happy black sheep of a family of modern artists, having acquired a taste for realism that has guided his own narrative work. His carefully observed still life paintings of intimate objects tell unique tales of aspiration that are both mysterious and touching. Larkin taught printmaking and drawing at Indiana University South Bend for nearly forty years.
Schedule of Events:
Entry deadline: Saturday, April 18, 2020 at 11:59 pm (MT) at www.callforentries.org
Notifications emailed: by Saturday, April 25, 2020
Delivery of accepted work: May 5 – 16, 2020 during normal business hours. (or contact Noelle Malevitis for other arrangements)
Shipped work to arrive: by Friday, May 15, 2020
Opening Reception: Friday, May 22, 2020
Pick-up artwork: July 21 – 25, 2020 during normal business hours. (or contact Kerry Hagy for other arrangements)
Entry Fees: There is a $40.00 entry fee for up to three pieces of artwork entered; presentation is by digital JPG image files. Prospective entrants to the exhibition are required to submit images of each of their desired entries in a jpeg format. In addition, each work requires a title, and a brief statement explaining how the piece relates to the theme Beyond, Behind, Beneath…the self-portrait. Payments by credit card at time of entry through Cafe (https://www.callforentry.org/) or check or money order payable to South Haven Center for the Arts.
Awards: $250 1st Place, $100 2nd Place
Exhibition Terms and Conditions:
Framing & Presentation: All work must be framed and/or installation ready: appropriately wired (NO sawtooth hangers); no clip frames with exposed glass edges. Plexiglass only is permitted. It must be ready to hang, including wire that is at least three inches below the top of the frame. Work must be labeled with artist's contact information, title of the work, medium, and price. Work that is not professionally presented will not be installed.
Installation: Only works appropriately prepared for installation will be accepted. No work can be hung from the ceiling. Work must be presented in a professional and stable manner that is safe for the viewers and the piece. If any special hardware is needed for hanging, it must be included with work when dropped off, along with hanging instructions.
Deliver/Pick-up work: Deliver and pick up work at the SHCA during the times listed under the 'Schedule of Events' section of this application, or by appointment. Sturdy and reusable packaging for artwork may be stored at the SHCA and a name label must be put on every piece of packaging to be stored at the art center. Instructions for any special handling or re-packing needs must be included. Please take note storage space is limited. Any work not picked up after 30 days of the exhibition's closing may become property of the South Haven Center for the Arts. No work will be released before the close of the exhibit.
Shipped Work: Work must be delivered by Friday May 15, 2020. It must be shipped in a sturdy, reusable container with all packing materials labeled and reusable. NO PEANUTS! A return shipping label must be included for return shipping. Any special instructions for packing should be included.


Removing artwork: No artwork may be removed by the artist prior to the conclusion of the exhibition. SHCA reserves the right to remove any piece of work for reasons the organization deems necessary.
Insurance: SHCA staff and volunteers will handle your work with care. South Haven Center for the Arts carries art insurance for work on display in the gallery. We are not responsible for insuring artwork when it is traveling to and from the gallery.
Sales: Exhibited work may be sold at the price specified on the entry form. A commission of 35% is received by the SHCA for works sold during the exhibition. If work is not for sale, please include an estimated value on the entry form provided. Accepted work may not be substituted or withdrawn before the close of the show. The SHCA reserves the right to photographically reproduce accepted entries for publicity purposes.
Please contact Kerry Hagy with questions at info@southhavenarts.org
Print this Page
View Legal Agreement