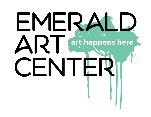 ANCIENT - Emerald Art Quilt Exhibition 2020
Emerald Art Center
500 Main St
Springfield, OR 97477
Contact Email:
freya1955@comcast.net
Call Type:
Exhibitions
Eligibility:
International
State:
Oregon
Event Dates:
3/3/20 - 3/27/20
Entry Deadline:
1/11/20
Application Closed
REQUIREMENTS:
Media
Images - Minimum: 2, Maximum: 6
Total Media - Minimum: 2, Maximum: 6
Entry Fee (ANCIENT - Emerald Art Quilt Exhibition 2020): $30.00

Concept: With technology dominating our time and energy today and looking forward to tomorrow . . . The concept of ANCIENT may not occupy our minds. But, look back at people or things ancient. The images of ancient civilizations, the first forms of writing, the artwork or the ancient caves and tombs come to mind. Recall the cracked and yellowed photos of an age when solemn ancestors posed in their Sunday best, leathery skin and wisdom filled eyes looking straight at the camera. Cultures are maintained through ancient legends, and discoveries are made indicating lost civilizations. Expand your common concept of ANCIENT and use your inspiration to create a meaningful and striking work of art for this show.

Awards
$250 Gold Medal Award
$200 Silver Medal Award
$150 Bronze Medal Award
$100 Best Use of Materials
$100 Innovative Use of Theme
$100 Innovative Use of Construction
$100 People's Choice Award

Eligibility
● All work must relate to the theme ANCIENT and can be representational or abstract.
● All work must meet the definition of an Art Quilt. "The Art Quilt is a creative visual work that is layered and stitched or that references this form of stitched layered construction."
● Only original artwork, conceived and created by the entrant will be considered; no patterns, kits, not executed in a class, or copies; and to the best of the artist's knowledge, not violate any copyright laws.
● Two Dimensional and Three Dimensional works are considered eligible for this exhibition. Installation works are not eligible due to space limitations.
● You may submit up to 3 pieces for consideration, including 3D works.
● Works submitted must be original in design. Collaborative works are accepted as long as all names are noted.
● Local, regional, national, and international artist/teams are invited to submit work.

Specifications
● Dimensions for 2D work: WIDTH 24" min up to 36" max; HEIGHT 30" min up to 60" max.
● Artwork must have a 4" hanging sleeve that is at least 1" from the top of the artwork and an allowance of 1" on each side so the hanging slat remains hidden. Detailed instructions on construction furnished upon request.
● Dimensions for 3D work: Max HEIGHT 48". Max footprint of 24" for displays on provided free-standing pedestal. No installations suspended from ceiling will be accepted.
● All entries must have a label sewn to the back (or bottom for 3D) with the artist name, title of entry, email address and website if applicable.
● Artwork may be offered for sale, but is not required to be for sale. Emerald Art Center commission is 35% so price your artwork accordingly. Artwork prices cannot be changed after the application is submitted.
● Entry Fee is $30 for 1, 2 or 3 art quilts. Each art quilt must have two images: overall and detail. Entry fee is non-refundable.
● Online entry only at www.callforentry.org. Entry fee must be made online through the Café website with credit card or PayPal, or you may pay via check or money order made out to Emerald Art Center.

RUTH BASS - JUROR
Contemporary Fiber Artist, Ruth Bass, art curator for Polly Plum Productions, will serve as the Juror for ANCIENT - Emerald Art Quilt Exhibition 2020. Ruth brings art quilts to her central Oregon coastal community of Yachats, and has landed three international Challenges, a juried show containing 103 pieces from five countries, and, most recently, two shows by internationally-renowned artist, Hollis Chatelain. Ruth studied under Hollis for over 13 years, focusing on fabric art and photography. Ruth's work has been featured at Jacob's Gallery and OPUS6ix in Eugene OR, Indianapolis University's Mather's Museum, and the International quilt Market in Houston TX. The founder of Oregon Fiber Artists in Eugene in 2005, and co-owner of Quilter's Junction there for 13 years, Ruth's own challenge pieces have been shown throughout the US, as well as in France, Japan and Korea. Her fabric art includes pieces that are in Design Explorations for the Creative Quilter by Katie Pasquini Masopus and Quilting in the Morning Calm, by Shirley MacGregor and Sheila Steers.

Digital Images
Special Note: You are encouraged to send the best photos you can. Remember, the images you send are the only representations of your artwork the juror will see when considering your entry. It is strongly recommended that you have professional shots taken of your work. Photos should be in focus, be well lit with correct color, and no distortions. The art quilt should be the only item visible in the image other than a white, black, or gray background. If selected for the exhibition, your submission photos will be used for the exhibition catalog and the images need to be of the highest possible quality.
● File format: JPEG or JPG only
● Entries should have two images: one overall image and one detail, clearly labeled as overall and detail.
● For image file names, use initials only for your name. Example: for an entry by John Doe called Dinosaur Bones, the image file name would be JD_Dinosaur Bones_overall.jpg. (You may have to shorten the title name if it is lengthy.)
● Images should be at least 2100 pixels on the longest side. Images may be larger up to a maximum of 4200 pixels on the longest side.
● Emerald Art Center will offer professional photo services by appointment only to local entrants at $5 per image during the month of December. Call EAC directly for appointment.
● Work differing significantly from that represented in the digital image will be disqualified and returned to the artist.

TIMELINE
August 1, 2019 Online entry opens
January 11, 2020 Entry Deadline, midnight (MST)
February 3, 2020 Notification of jury results
February 28, 2020 Deadline to receive shipped artwork at EAC
February 29, 2020 Intake for hand delivered artwork at EAC
March 3, 2020 Exhibition Opens
March 7, 2020 Opening Reception
March 27, 2020 Exhibition closes & travels to 2nd venue
April 11 & 12, 2020 Exhibition Yachats Commons in Yachats, OR
April 16-18, 2020 Artwork ready for Pickup & Shipping at EAC

NOTIFICATION OF ACCEPTANCE or non-acceptance will be made via email by February 3, 2020 and not all entries may be accepted into the show. Gallery exhibition space is limited and art quilts selected for the show will be the sole discretion of the juror, Ruth Bass.

EXHIBITION CATALOG will be published and exhibitors will receive a complimentary copy.

SHIPPING INSTRUCTIONS will be emailed to those accepted artworks. Shipping and insurance expenses both ways are the responsibility of the artist. All shipped artworks must include a prepaid postage or return shipping label (or make arrangements to email one at show conclusion.)

Questions
For questions regarding art quilts, prospectus and exhibition, please contact Ginny McVickar, exhibition coordinator at mcvickarg@gmail.com. For online submission support, please direct your inquiries to cafe@westaf.org.

Print this Page
View Legal Agreement