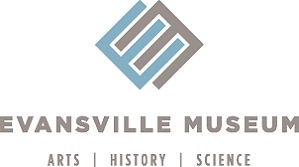 46th Mid-States Craft Exhibition
411 SE Riverside Dr
Evansville, IN 47713
Contact Email:
artcommittee@emuseum.org
Call Type:
Exhibitions
Eligibility:
Regional
State:
Indiana
Event Dates:
1/1/18 - 1/1/18
Entry Deadline:
9/22/19
Application Closed
REQUIREMENTS:
Media
Images - Minimum: 1, Maximum: 2
Total Media - Minimum: 1, Maximum: 2
Entry Fee (46th Mid-States Craft Exhibition): $40.00

CALENDAR
September 22 Submission deadline
October 4 Notification of Jurying Results
October 16 – October 25 Receiving Accepted Work
November 14 Final Review and Award
Selection by Juror
December 7 Awards Reception
5:30 – 8:00 p.m. CST
December 8, 2019 – March 8, 2020 Exhibition
March 11 – 20, 2020 Claiming of Accepted Work

ELIGIBILITY
Any artist residing in Illinois, Indiana, Kentucky, Missouri, Ohio, or Tennessee may enter. All work must be original, completed within the last three years, and not previously exhibited in the Mid-States Craft Exhibition.
MEDIA AND LIMITATIONS
The competition is open for the following categories: ceramics, glass, textiles, metals, wood, enamel and mixed media. Entries must not exceed 108 inches in any direction and/or 150 pounds. Large sculpture should be weatherproofed for outdoor display. No entry that requires the artist to be present for moving or assembly will be accepted.
ENTRY FEE
$40.00 fee entitles entrant to submit up to TWO entries. Make checks payable to the Evansville Museum of Arts, History & Science. Payment may be made by check, money order or credit card, please do not send cash.
ENTRIES SUBMITTED VIA CaFE
You may select the option to pay by check through CaFE, simply fill out your entry online and choose the pay by check option. Your check will need to be received at the museum no later than October 1st to be eligible for the jurying process. Any checks received after October 1st will be returned and your entry will be removed.
Entries by mail will not be accepted.
INSURANCE
All works accepted for exhibition will be insured, while on the premises, at a value agreeable to the artist and the Museum. Maximum insurance by the Museum for any entry will be $4,000.00. The Museum will not be responsible for insuring work in transit or works unclaimed after March 20, 2020.
RECEIVING
Works selected for exhibition will be received hand delivered or shipped PREPAID from October 16 – October 25, 2019 during Museum hours: Wednesday through Saturday 11:00 a.m. to 4:00 p.m.; Sunday noon to 4:00 p.m. Hand delivered packing materials will not be retained by the Museum. Please call ahead to assure that a staff member is available to accept your work.
The Museum reserves the right for the Juror to reject, upon review, work with unacceptable craftsmanship and/or quality not discernible in the digital images.
RETURN OF ARTWORK
Exhibited work may be claimed from March 11 – 20, 2020, during the previously stated Museum hours. The Museum will not be responsible for work not claimed by March 20, 2020.
Shipped work will be returned in the method it was received, unless specified otherwise by the artist. All shipping costs and liability for damage are the responsibility of the artist.
SALES
The Museum takes a 20% commission for the sale of works from this exhibition. Please keep this in mind when setting your sale price. In the event of a sale, a check for the purchase price minus 20% will be sent to the artist no later than 15 days after payment is received from the purchaser.
AGREEMENT
Submission of a work of art to this exhibition shall be understood to indicate an agreement on the part of the entrant, with all conditions set forth, including permission for reproduction in general publication and newspapers. All purchase award winners will be asked to sign a statement granting the Evansville Museum a non-exclusive, royalty-free, and unrestricted license. By entering the show you are agreeing to the statements set forth in the prospectus.
EXHIBITION
The Mid-States Craft Exhibition will be open to the public from December 8, 2019 – March 8, 2020. You are cordially invited to attend the Awards Reception on Saturday, December 7, from 5:30 – 8:00 CST. Awards will be presented at this time. Award winners, or their representatives, are requested to be present for the awards presentation.
For more information write, e-mail or call:
Art Committee
Evansville Museum of Arts, History & Science
PO Box 3435
Evansville, IN 47733
(voice) 812-425-2406 ext. 225
artcommittee@emuseum.org
PURCHASE and MERIT AWARDS
Over $10,000 in purchase and merit awards, underwritten by individuals, corporations, foundations and philanthropic organizations, will be presented at the December 9th opening reception. Purchase award-winning works will become part of the permanent collection of the Evansville Museum.
Please note: Juror will select awards on November 14th after reviewing actual entries. All awards will be given at the discretion of the juror. Entries receiving purchase awards will become part of the Museum's permanent collection. If the sale price stated is in excess of the assigned purchase award, the artist will be contacted immediately after the jurying and given the opportunity to accept or reject the award. NFS entries may be eligible for purchase awards. All entries are eligible for merit awards.
ABOUT THE JUROR
Dr. Chrystine Keener earned her Ph.D. in the History of Visual Culture from Indiana University, where she specialized in Early Modern art and culture. Her research focuses on the Italian Reformation, which predates the Protestant Reformation by thirty years, and its impact on the visual arts. She has presented her research at the Centre for Reformation and Renaissance Studies (Toronto), the Herzog August Bibliothek (Wolfenbüttel, Germany), the College Art Association Conference, and the Renaissance Society of America Conference. Dr. Keener is an assistant professor of Renaissance and Baroque Art and Culture at Ringling College of Art and Design in Sarasota, Florida.
Print this Page
View Legal Agreement