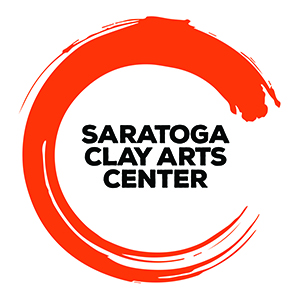 LIP SERVICE
167 Hayes Road
Schuylerville, NY 12871
Contact Email:
leigh@saratogaclayarts.org
Call Type:
Exhibitions
Eligibility:
National
State:
New York
Event Dates:
5/9/20 - 6/13/20
Entry Deadline:
1/15/20
Application Closed
REQUIREMENTS:
Media
Images - Minimum: 1, Maximum: 5
Total Media - Minimum: 1, Maximum: 5
Entry Fee (Lip Service): $30.00

LIP SERVICE
A national juried exhibition of drinking vessels
CALL FOR ENTRY
A cup is one of the most intimate objects that we interact with on a daily basis. When we sit with our tea, coffee or beverage of choice, we are in communion with this drinking vessel through its touch to our lips and its feel in our hands. Furthermore, when we drink with a handmade object, we are also connecting with the maker of the object, one pair of hands to another. Selected through a jurying process by nationally renowned
Massachusetts-based potter Mary Barringer, this exhibition will feature 100 drinking vessels by artists from across the country– cups, mugs, teabowls, yunomi, shot cups, martini cups, bourbon cups, wine goblets, espresso mugs, tumblers and more. We seek a diverse array of objects that invite use and handling, and are made for different hands, different aesthetics and different liquids. A feast for the eyes, each object is meant to be taken home and enjoyed one beverage at a time.
JUROR
Mary Barringer received a BA in art from Bennington College, apprenticed with Michael Frimkess, and has been a studio artist since 1973, making both sculpture and functional pottery. Her work has been exhibited internationally, most recently at AKAR (Iowa City), the Signature Shop (Atlanta), and at the World Ceramics Expo in Korea. She has taught at numerous art centers and universities including Ohio University, the Boston
Museum School, and Penland School of Crafts. In addition to her studio work she has written and lectured on ceramic history, and was named editor of Studio Potter journal in 2003. She lives in Shelburne Falls, MA.
ELIGIBILITY
Lip Service is open to all artists over 18 residing within the United States and Canada.
FEES
$30 per entry (for up to 5 works)
ENTRY PROCEDURES
Applications will be accepted online only;
https://artist.callforentry.org
Submission begins September 1, 2019 and ends January 15, 2020
NUMBER OF WORKS
No more than 5 pieces of artwork may be submitted. Artists can provide 1 detail image for each entry (optional). Jurying will be conducted from images of actual works available for the exhibition. No substitutions allowed. Submissions that include more than 5 works or more than one detail image per work may be excluded from adjudication.
TO COMPLETE YOUR APPLICATION…YOU WILL NEED TO PROVIDE
 Artist statement (1000 characters- Do not include artist name in statement.)
 Biography (1000 characters)
 All images must be accompanied with the following information:
o Title
o Description – Clay body, process/firing methods
o Photographic Credit (if artist, type in ARTIST)
o Image #s – Image 1, Image 2, Image 3
o Retail Price (includes the 50% commission)
o Dimensions (inches) H x W x D
o Weight (lbs.)
o Date of completion
MEDIA & LIMITATIONS
All works must be primarily ceramic. Mixed media works will be accepted only when clay is the dominant material. SCAC staff reserve the right to exclude from exhibition any works that are misrepresented by their image, or arrive damaged.
AWARDS
A Juror's Choice Award ($300) and a Director's Choice Award ($100) will be determined from the actual works and will be announced during the Opening Reception.
CALENDAR
Call Launch: September 1, 2019
Online Submittal deadline: January 15, 2020 (midnight Eastern Time)
Acceptance notification: After February 21, 2020
Artist Agreements due: By April 1, 2020
Shipped works to arrive between April 27 – May 4, 2020
Hand delivered works to arrive between May 2 – 4,11am and 4pm
Exhibition dates: May 9 – June 13, 2020
Reception: Saturday, May 9, 5-7pm
Hand Pickup: June 14-16, 2020, 11am – 4pm
Return of work: After June 15, 2020
Damage Claim: Immediately upon return
SHIPPING
Artists are responsible for shipping or delivery of their work to and from Saratoga Clay Arts Center. Artists must include a pre-paid RETURN label for return shipment. If the piece is sold, the return shipping label will not be used, and the Artist will not be charged.
Shipped/delivered work will be sent to:
Saratoga Clay Arts Center
167 Hayes Road
Schuylerville, NY 12871
INSURANCE
SCAC will provide insurance coverage of work while on their premises for market value as confirmed by SCAC or for the amount available. Artists will be responsible for insurance of work in transit.
SALES
All works must be available for sale. SCAC will create a digital catalog and make the works available for sale online for the duration of the exhibition via their website. A 50% commission will be retained by SCAC.
Checks for works sold will be mailed at the end of June 2020.
PHOTOGRAPHY
Participating artists must agree to allow SCAC and gallery visitors to photograph work while on display for educational and publicity purposes. Images of accepted works will be retained by SCAC for promotional purposes, posting on the SCAC website and sharing with media related publications.
ABOUT SARATOGA CLAY ARTS CENTER & SCHACHT GALLERY
Life-long clay artist Jill Fishon-Kovachick founded Saratoga Clay Arts Center in 2011 to bring forth an exceptional facility for all those interested in working with clay. Located in upstate New York just 8 miles from the resort city of Saratoga Springs, SCAC's mission is to promote the ceramic arts, to provide a place for people to explore the medium of clay, hone and develop their skills, and create a community focused on collaboration with faculty, visiting clay artists, students and visitors. Saratoga Clay Art Center's Schacht Gallery will host the exhibit. The Schacht Gallery, which is roughly 700
square feet, features the breadth and depth of contemporary ceramics by local, regional, national and international clay artists. Gallery hours are 11am - 4pm daily and by appointment.
Print this Page
View Legal Agreement