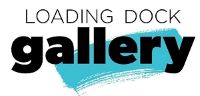 Repetition, Replication, Variation
Loading Dock Gallery
122 Western Avenue Box 127
Lowell, MA 01951
Contact Email:
loadingdockmanager@gmail.com
Call Type:
Exhibitions
Eligibility:
Regional
State:
Massachusetts
Event Dates:
10/2/19 - 10/27/19
Entry Deadline:
9/16/19
Application Closed
REQUIREMENTS:
Media
Images - Minimum: 1, Maximum: 4
Total Media - Minimum: 1, Maximum: 4
Entry Fee (Repetition, Replication, Variation): $35.00

Repetition, Replication, Variation
The Loading Dock Gallery is calling…calling…calling artists based in the New England area for its annual New England Juried Show and Poetry Convergence. Our theme endeavors to showcase how artists use repetition/replication of images, patterns, shapes and other elements to convey an aesthetic, a message, movement or a feeling to showcase evolution, contrast and variations of ideas and concepts. We welcome artists of all media who love that rhythmic echo innate in artistic expression.

Entry Fee: Non-members: $35 for two entries. Loading Dock Gallery members: $25 for two entries. Loading Dock Gallery members must use the CaFE coupon for the discount. If multiple views of a work are needed to clearly portray a work, they should be merged into a single photo-collage image. Limited to four entries per artist.
Eligibility: Open to artists over 18 years of age, in the New England region.

Requirements: Entries must be original artworks completed within the last five years. No reproductions. All artworks must be for sale. Video, projection, and performance will not be considered.
Accepted mediums: 2-D work inclusive of paint, mixed-media, encaustic, charcoal, pastel, collage, mosaic, ceramic, photography, hanging fiber, all print techniques and digital, shaped canvas accepted. No entry can be larger than a 48" X 48" wall footprint including frame, no more than 50 lbs. and must be hang ready with its own hanging hardware suitable for drywall surfaces. No sawtooth hangers. Large framed artwork must use non-breakable glazing.
3-D work can be free-standing, pedestal or wall hung with no restriction on material. Free-standing work must not weigh more than 150 lbs., pedestal work can be no larger than 6' 0" in any dimension while structurally suitable for an indoor open floor plan gallery environment. Wall mounted work can weigh no more than 50 lbs. and extend no more than 12" from the wall and 48" in the longest dimension. Artwork must be provided with its own artist installed hanging hardware suitable to support its total weight on drywall surfaces with no special safety requirements accepted. No sawtooth hangers.
The Loading Dock Gallery reserves the right to reject works judged too fragile or unstable for display, that differ from the digital image(s) or description submitted or which are found to be not professionally presented. All work must be original (no reproductions).

(Artworks will be chosen for content consistent with the theme of the show.)
Accepted Artists : Accepted artists will be notified by email by September 18, 2019.
Delivery: Accepted work must be delivered to the Loading Dock Gallery, 122 Western Avenue Studios, Lowell MA, 01851 starting on Thursday September 19, 2019 from noon to 5:30 pm, with cut-off on Sunday, September 29 at 5 pm. Artwork that has not been received by Sunday, September 29 at 5 pm will not be accepted. All artwork must be hand delivered and picked up, we will not receive or return shipped work. For directions please see www.theloadingdockgallery.com.

Removal: Pick up of work begins Sunday, October 27, 2019 from 4 pm to 6 pm, Monday October 28, and Wednesday October 30 thru Friday November 1 from noon to 5 pm. All work must remain on display through the entire exhibition. All work must be picked up during the designated hours. Works not picked up by Friday November 1 will be subject to a $5.00 per day storage fee and will not be insured for damage. If someone else is picking up your work, you must notify the Gallery ahead of time with the name of the designated pick-up person. We will not ship artwork.
Insurance: The Loading Dock Gallery insures objects on loan while they are at the Gallery. Works are not insured in transit to and from the Gallery. The price/insurance valuation should reasonable reflect the value of the artwork. Proof of valuation will be required should a claim be filed. There is a $500.00 deductible on each item.
The Gallery will not be responsible for damage of artwork that has been deemed by Gallery personnel as too fragile, unstable, or improperly prepared for hanging. This work will not be accepted into the show. Artwork is not insured if left beyond the designated pick-up days.

Photography/Publicity: Loading Dock Arts, Inc. reserves the right to photograph work for publicity. By entering your work in the exhibition you agree to the use of your name, likeness, certain personal information, and artwork in any publicity material developed for the show.

Sales/ Commission: ​The Loading Dock Gallery requires 40% commission for non-members. The sale price should include commission. Artists will receive payment within 15 days after the close of the show. The Loading Dock Gallery, a program of Loading Dock Arts, Inc. is a 501c3 co-op gallery.
Print this Page
View Legal Agreement