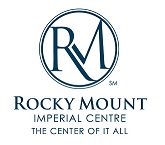 2020 Juried Art Show
270 Gay Street
Rocky Mount, NC 27804
Contact Email:
alicyn.wiedrich@rockymountnc.gov
Call Type:
Exhibitions
Eligibility:
National
State:
North Carolina
Entry Deadline:
2/21/20
Application Closed
REQUIREMENTS:
Media
Images - Minimum: 1, Maximum: 4
Total Media - Minimum: 1, Maximum: 4
Entry Fee (2020 Juried Art Show): $25.00

AWARDS
$1,500 Acquisition Award
$800 First Place Award
$500 Second Place Award
$250 Third Place Award
$250 Best Rocky Mount Area Artist
ELIGIBILITY
Open to all U.S. artists 18 years of age or older working in any media except installation and video. Work must be original, executed within the past three years, and not previously exhibited at the Arts Center. Entry in this exhibit establishes an agreement on the part of the artist to all conditions listed in the prospectus and is a contract to exhibit entries selected by the juror. Substitutions for entries sold or otherwise committed before acceptance are only allowed unless the juror accepts a replacement piece. That is the decision of the juror.
ENTRY FEE
Artists may submit up to four (4) works for a non-refundable $25 fee. The Maria V. Howard Arts Center uses CaFE for their juried art show submissions. You must make an account (if you do not already have one) to make payment through the CaFE payment portal and submit to Juried Art Show. If you experience any technical difficulties with the CaFE website, you must contact their customer support.
ACQUISITION AWARD RESTRICTIONS
The work selected for the Acquisition Award will become part of the Arts Center's Permanent Collection. Any artist who will not accept the $1,500 purchase award for any submission must indicate this on their submission entry through CaFE. Works Not For Sale (NFS) will automatically be considered ineligible.
LIABILITY
Accepted Entries will be insured by the City of Rocky Mount from receipt until pick up for 60% of the retail price. Please note in the instance of a claim, artists will be held responsible for adequate proof of value before compensation is provided. Works designated as NFS must have a stated insurance value and will be held to the same burden of proof if a claim is reported. Works remaining past September 18, 2020 will no longer be insured, may become property of the Arts Center, and may be disposed of or accessioned.
JUROR
Susan Alta Martin is photo-based artist, and an active member of the (re)emerging contemporary art community in Asheville, North Carolina. She is interested in how ideas about the economy and the environment are translated into the landscape and architecture. She reenacts the real-world processes by assembling images and objects into sculptural models. Martin is a recent recipient of the North Carolina Arts Council Fellowship. She has shown regionally, nationally, and internationally. Currently she teaches photography and the history of photography at Western Carolina University. Martin received a bachelor's degree in Anthropology from the University of Arizona and an MFA in photography from the San Francisco Art Institute.
JUDGING
Artworks accepted in preliminary judging by digital image does not constitute acceptance into JAS. If upon delivery, an accepted artwork is found to have been misrepresented by the image sent or deemed unfit or unsafe for exhibition, it may be disqualified. Award winners will be selected by the juror after the exhibition is installed and announced at the Artist Reception.
ENTRY PROCEDURES
To submit, artists will have to create an account on www.CallForEntry.org. Setting up an account is free. Artists must submit their entry fee and artworks for consideration through CaFE.
Up to four (4) pieces may be entered. Each artwork may be represented by only one image to be scored by the juror via CaFE. Images of works accepted will be retained by the Arts Center for its permanent records and publicity purposes. Digital Images must be uploaded through CaFE. Each file must be identified by artist name, entry number, and title. Artists who include their name embedded in their photo entries will be asked to change them or they not be considered for the show.
Entry Materials are due no later than midnight (MST) on February 21, 2020. We will not accept email submissions.
If you have specific questions regarding the JAS prospectus or show, please email alicyn.wiedrich@rockymountnc.gov.
DELIVERY OF ACCEPTED WORKS
Accepted works cannot be mailed or otherwise delivered to the Arts Center before a signed Exhibition contract is in place. Exhibit contracts are due no later than April 3, 2020. Accepted works may be shipped or hand delivered, but must arrive no later than April 17,2020 to:
Attn: Juried Art Show
Maria V. Howard Arts Center
270 Gay Street
Rocky Mount, NC 27804
Works may also be hand delivered. If you require assistance moving your piece, you must make an appointment with the Art Curator. Email alicyn.wiedrich@rockymountnc.gov to make arrangements.
The artist is responsible for all shipping and return shipping costs and arrangements to and from the Arts Center. For return, the Arts Center will pack each piece in its original packing materials and containers. Artists are responsible for arranging return shipping to the address of origin through their local UPS/FedEx/USPS or other shipping office at the close of the exhibition. Shipping insurance is the responsibility of the artist. The Arts Center will not accept money for shipping and is not responsible for works lost, stolen, or damaged once picked up by the shipper.
• Check your local shipper for prepaid return labels, call tag systems, and printable internet shipping labels.
• Artists should include the return label with the shipment of the work to the Arts Center or provide the Arts Center with a prepaid label at the close of the exhibition.
• Please email return shipping label to registrar@rockymountnc.gov.
INSTALLATION REQUIREMENTS
All 3D work must stand alone for the duration of the exhibition without assistance from staff. All work must be completely dry, framed, wired, and ready for hanging, or otherwise suitably prepared for exhibition. No sawtooth hangers accepted. Orientation or installation instructions and specialized hardware should be included with work. Art work must not exceed 6 feet in any dimension. Trained Arts Center staff installs all works.
SALES
The Arts Center will retain 40% commission on works sold. To receive payment, artists will need to submit a completed W-9 form and contract, which will be forwarded upon sale. Payments will be mailed within 6 weeks after the close of the show.
AWARD RECIPIENTS
Each award recipient that is not already a vendor with the City of Rocky Mount will be asked to complete and turn in a W-9 form and contract to receive payment. The forms will be forwarded to the artist after awards have been determined. Awards will be mailed within 4 weeks after the close of the show.
AWARD RECIPIENTS
Each award recipient that is not already a vendor with the City of Rocky Mount will be asked to complete and turn in a W-9 form and contract to receive payment. The forms will be forwarded to the artist after awards have been determined. Awards will be mailed within 4 weeks after the close of the show.

2020 JAS Calendar

February 21, 2020 Deadline for Receipt of Entries
Week of March 9, 2020 Notifications Mailed to Artists
April 3, 2020 Deadline for Receipt of Contract

April 17, 2020 Deadline for Receipt of Accepted Works (works must be received on or before the deadline)

May 1, 2020 Exhibition Opens

May 17, 2020 Artist Reception & Award Presentation (Tentative)

August 16, 2020 Exhibition Closes

August 18-28, 2020 Return of Works AND Unclaimed Works become Property of the Arts Center
Print this Page
View Legal Agreement