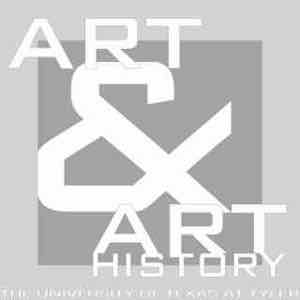 35th Annual International Exhibition
3900 University Blvd.
Tyler, Texas 75799
Contact Email:
mtaff@uttyler.edu
Call Type:
Exhibitions
Eligibility:
International
State:
Texas
Entry Deadline:
11/15/19
Application Closed
REQUIREMENTS:
Media
Images - Minimum: 1, Maximum: 3
Total Media - Minimum: 1, Maximum: 3
Entry Fee (35th Annual International Exhibition): $35.00

35th Annual International Exhibition
DESCRIPTION The Annual International Exhibition is a juried visual art competition organized by the Department of Art and Art History at The University of Texas at Tyler. Internationally known artists, curators, and scholars have served as jurors selecting works for exhibition created by some of the best contemporary artists working today. The Department purchases three to six works from the exhibition each year; purchased works are added to our permanent collection. The permanent collection serves as an educational teaching resource; much of the permanent collection is exhibited throughout the UT Tyler main campus.
JUROR Leslie Moody Castro is an independent curator and writer whose practice is based on itinerancy and collaboration. She has produced, organized, and collaborated on projects in Mexico and the United States for more than a decade, and her repertoire of critical writing is also reflective of her commitment to place. She is committed to creating moments of artistic exchange and dialogue and as such is a co-founder of Unlisted Projects, an artist residency program in Austin, Texas. In 2017, she was selected as Curator and Artistic Director of the sixth edition of the Texas Biennial, and was recently the first invited curator in residence at the Galveston Artist Residency. Moody Castro earned a Master's degree at The University of Texas at Austin in Museum Education with a portfolio supplement in Museum Studies in 2010, and a Bachelor's degree in Art History at DePaul University in Chicago in 2004, and has been awarded two grants from the National Endowment of Arts for her curatorial projects (2016, 2017). In addition to her firm belief that the visual arts creates moments of empathy, Moody Castro also believes that Mariachis make everything better.
ENTRY AND FEES This exhibition will be juried from digital media. Artists may submit up to three works for consideration for the non-refundable fee of $35. Entries must be submitted via CaFE (Call for Entries)
IMAGE SPECIFICATIONS Images must be in JPEG of JPG format. File dimensions should not exceed 1200 pixels on the longest side and file size must be under 5 MB. Artwork not accurately represented by the submitted image may be withheld from the exhibition.
ELIGIBILITY This competition is open to any artist who is over the age of 18, working in two-dimensional media. Paintings, drawings, prints, and photographs created in the last three years are welcome.
SHIPPING Shipping costs and shipping insurance are the responsibility of the artist. Works may be shipped through USPS, UPS, or FedEx. Shipped work should arrive by January 10. Hand delivered artworks may be brought in on January 9 between 9:00 am and 1:00 pm. Shipped work must be in a reusable shipping container and have a pre-paid (ready to use) return shipping label included with the artwork. All work will be returned in accordance with our shipping policy which will be sent to accepted artists. The University of Texas at Tyler is not responsible for any artworks without shipping labels that are left at the gallery beyond the designated pick-up period.
AWARDS Several purchase awards will be made; purchased works will be added to the University of Texas at Tyler Department of Art and Art History's permanent collection.
PRESENTATION Works must be professionally presented and ready for installation upon receipt. No installation with magnets. Framed works must use Plexiglass only. Pieces with glass will not be accepted. Entries must weigh less than 50 pounds.
LIABILITY The Department of Art and Art History will insure all works in the period between delivery and pick-up at the Meadows Gallery. All reasonable care will be taken in the handling of entries, however, works will be shipped and handled at the artist's risk. All works are insured subject to the limitations, terms, and specifications of our fine art insurance policy and all liability will be isolated to our insurance policy.
AGREEMENT Completed entry constitutes agreement on the part of entrant to all conditions stated. Works may be reproduced for publicity unless otherwise indicated.
KEY DATES November 15, 2019: Entry Deadline
December 16, 2019: Notification of acceptance via email
January 10, 2020: Deadline for Receipt of Work
January 20, 2020: Exhibition opens
February 20, 2020: Reception and Juror Presentation
March 6, 2020: Exhibition closes
March 11 - 16, 2020: Return of Works
CONTACT Michelle Taff, Gallery and Media Coordinator
Email: mtaff@uttyler.edu
Phone: 903-566-7237
Fax: 903-566-7062
Print this Page
View Legal Agreement