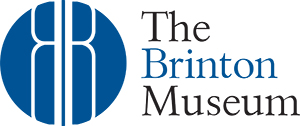 Printmaking in the Rockies and on the Great Plains
USPS: P O Box 460, Big Horn, Wyoming 82833
FedEx or UPS: 239 Brinton Road, Big Horn, Wyoming 82833
Contact Email:
bmcnab@thebrintonmuseum.org
Call Type:
Exhibitions
Eligibility:
Regional
State:
Wyoming
Event Dates:
3/15/20 - 5/3/20
Entry Deadline:
12/15/19
Application Closed
REQUIREMENTS:
Media
Images - Minimum: 1, Maximum: 4
Total Media - Minimum: 1, Maximum: 4
Entry Fee (Printmaking in the Rockies and on the Great Plains): $35.00

Exhibit: "Printmaking in the Rockies and on the Great Plains", Juried Invitational
Exhibit Dates: March 15 to May 3, 2020
Eligibility: Original work (no reproductions, no photomechanical prints). Emphasis will be placed on traditional hand-pulled printmaking techniques of relief, intaglio, lithography and serigraphy. Maximum dimensions of art cannot exceed 40"x40". Open to all artists living in: Colorado, Idaho, Iowa, Kansas, Minnesota, Montana, Nebraska, New Mexico, North Dakota, South Dakota, Oklahoma, Texas, Utah and Wyoming.

Commission split on sold work: The artist receives 70% of their list price, The Brinton Museum receives a 30% sales commission.
Entry Fee: $35, up to four submissions
Application Deadline: November 30, 2019
Jury Date: January 20, 2020

Awards: The following awards will be available:
Ludmila Dranchak Best of Show $1,500
1st Place Show Award $1,000
2nd Place Show Award $500
3rd Place Show Award $250
Brinton Museum Purchase Awards $1,750 available for purchase awards
Receipt of Art: Artwork, framed and ready-to-hang, needs to be delivered to TBM no later than February 21, 2020
Juror: Nationally known, award-winning artist Theodore Waddell is the esteemed juror for The Brinton's juried invitational. Waddell was born in 1941 in Billings, Montana, and spent his childhood in nearby Laurel. He later studied art at the Brooklyn Museum Art School in Brooklyn, New York. He received a Bachelor's Degree from Eastern Montana College and in 1968 received a Master of Fine Arts Degree in Sculpture and Printmaking from Wayne State University in Detroit, Michigan.
About printmaking, Waddell once stated "The technique involved in printmaking is very complex and I have been trying to understand it for over 30 years, it is much like learning to draw in the dark. The washes and overlays are so mystical and mysterious that it is impossible to predict the final outcome."
Theodore Waddell:
Born, 1941 Billings, Montana
Studied Brooklyn Museum Art School, 1962-63
US Army 1963-65
BS Ed., Eastern Montana College, 1966
MFA, Sculpture and Lithography, 1968
Faculty, University of Montana, Missoula, 1968-1976
Printed with Cirrus Editions, Cirrus Gallery, Los Angeles
Tamarind Institute, Albuquerque, New Mexico
Experimental Workshop, San Francisco
Magnolia Editions, Oakland California
Printmaking Workshop with Bob Blackburn, New York
Lawrence Lithography Workshop, Kansas City
Tucker Press, Hailey, Idaho
Vita Brevis, Hailey, Idaho
Waddell is the 2015 recipient of the Montana Governor's Arts Award for Visual Arts and was also named Artist of the Year by the Yellowstone Art Museum. He is considered one of the first to break with traditional cowboy realism in contemporary Western art. Waddell is represented in numerous private and public collections throughout the United States.
Shipping: USPS, P O Box 460, Big Horn, Wyoming 82833
FedEx or UPS, 239 Brinton Road, Big Horn, Wyoming 82833
Print this Page
View Legal Agreement