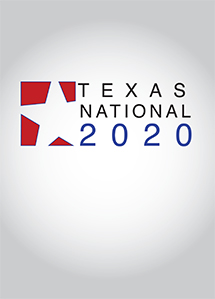 Texas National Competition & Exhibition 2020
PO Box 13041, SFA Station
Nacogdoches, TX 75962
DO NOT MAIL ART TO THIS ADDRESS
Contact Email:
sfaartgalleries@sfasu.edu
Call Type:
Competitions
Eligibility:
National
State:
Texas
Event Dates:
4/13/20 - 6/8/20
Entry Deadline:
2/2/20
Application Closed
REQUIREMENTS:
Media
Images - Minimum: 1, Maximum: 3
Total Media - Minimum: 1, Maximum: 3
Entry Fee (Texas National Competition & Exhibition 2020): $35.00

Texas National 2020 Art Competition & Exhibition

Deadline for Entries Extended to February 2, 2020

Exhibition Dates: April 18 – June 13, 2020.
The Juror: Annette Lawrence, Professor of Art, UNT. Awards: 1st - $2,000; 2nd - $1,000; 3rd - $500; Honorable Mentions
Eligibility: TEXAS NATIONAL COMPETITION & EXHIBITION 2020 is open to all artists working in the United States. Works may be of any medium (except video and performance). All works must be original and completed within THE LAST TWO YEARS. Works too old or two large will be disqualified. No previously submitted works will be accepted. All works must be available through the entire run of the show. Do not submit works for jury that might be sold before or shown elsewhere during the TEXAS NATIONAL 2020 show time frame. Application Deadline for Entries Extended to February 2, 2020. Visit us at: http://www.art.sfasu.edu/cole, or apply on line at: https://www.callforentry.org/ and search for Texas National. Questions? email us at sfaartgalleries@sfasu.edu, or call 936-468-1131.
PLEASE READ CAREFULLY AS SOME THINGS HAVE CHANGED. Size Limitations: Two-dimensional works, when displayed, cannot exceed 48" in height or width, including frame. Three-dimensional works cannot exceed 60" in height, 24" in width, and 24" in depth. If a separate pedestal is sent with the work, the total height, including the pedestal, must not exceed 60". The weight limitation of each crated or packaged work must not exceed 50 lbs.
Entry Fee and Procedures: One, two or three digital images may be submitted via CaFÉ for $35 entry fee at https://www.callforentry.org. Secure credit card payments can be made through CaFÉ.
If you require additional information regarding TEXAS NATIONAL, e-mail us at sfaartgalleries@sfasu.edu.
Submitting Images for Jurying: All entries (information and images) will be accepted through the CaFÉ website.
1) Each entrant may submit up to three digital images of three different art works.
2) Each work must be represented by only one image (no detail views or duplicates).
Instructions on how to format images to CaFÉ specifications can be found at Image Prep.
Juror's choices for TEXAS NATIONAL 2020 will be announced via e-mail and the CaFÉ website during the first week of March 2020. Exhibition dates are April 18 – June 13, 2020.
Shipping: Accepted work must be sent at the artist's expense, properly and securely packed in a single reusable carton or crate (NO Styrofoam peanuts) to TEXAS NATIONAL. Works must be shipped ready for installation. All 2-D works must have hangers or be wired for hanging. Plexiglas must be used instead of glass in framing. Works must arrive by March 31, 2020 IMPORTANT RETURN SHIPPING INFORMATION: Each reusable carton or crate must include a pre-paid return-shipping label, which also includes pre-paid insurance. Detailed instructions will be sent to those artists whose works are accepted by the juror. Artists do have the option to hand-deliver/pick up work if arrangements are made in advance. ANY ARTWORKS THAT DO NOT HAVE RETURN SHIPPING, ARE ABANDONED OR NOT CLAIMED BY SEPTEMBER 15, 2020, WILL BECOME THE PROPERTY OF STEPHEN F. AUSTIN STATE UNIVERSITY.
SFA Galleries: The SFA Galleries present exhibitions of regional, national and international art to an expanding audience centered in East Texas. It maintains high security with a guard always present during gallery hours. The gallery facilitates sales but takes no commission. The gallery does not profit from the entry fees of TEXAS NATIONAL. All monies collected pay for the entire exhibition, artists' fees, awards, and advertising.

About the Juror:
Annette Lawrence's work is generally related to text and information, often in response to physical space and time. The work is grounded in autobiography, counting, and the measurement of everyday life. Her subjects of inquiry range from body cycles, to ancestor portraits, music lessons, and unsolicited mail. Lawrence's new body of work engages time and accumulation through twenty-five years of journal keeping. Her recent graphite drawings are circular grids based on charts made while digitizing hand written journals. There is a clear sense of the amount of writing over the years, not so much of what is written. Fueled by personal ambivalence about how much to reveal, and how much to withhold, the drawings give a dynamic macro view of the activity of journaling over time while maintaining the inherent privacy of the writing. Notations of the presence or absence of an entry become data that is visualized in patterns that share resonance with pre- Columbian calendars, celestial charts, woven baskets, tubes, spheres, and discs.
Lawrence's work has been widely exhibited and is held in museums, and private collections including The Museum of Fine Arts, Houston, The Dallas Museum of Art, The Rachofsky Collection, ArtPace Center for Contemporary Art, Jack S. Blanton Museum of Art, American Airlines and the Art Collection of the Dallas Cowboys. She received a 2018 MacDowell Fellowship, the 2015 Moss/Chumley Award from the Meadows Museum, and the 2009 Otis and Velma Davis Dozier Travel Award from the Dallas Museum of Art. Her work was included in the 1997 Biennial Exhibition at the Whitney Museum of American Art, New York, NY. She is an alumnus of the Core Program at the Museum of Fine Arts, Houston, and the Skowhegan School. She received a BFA from The Hartford Art School and an MFA from The Maryland Institute College of Art. Originally from New York, Lawrence lives and works in Denton, Texas and is a Professor of Studio Art in the College of Visual Arts and Design at the University of North Texas.
Print this Page
View Legal Agreement