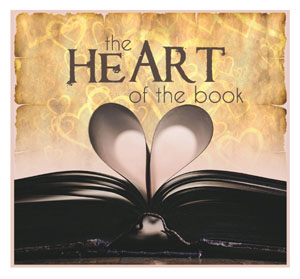 The HeArt of the Book
Loveland Artists Collective
1455 Rhode Island St. Loveland, CO 80538
Contact Email:
amelia.furman@gmail.com
Call Type:
Exhibitions
Eligibility:
National
State:
Colorado
Entry Deadline:
12/30/19
Application Closed
REQUIREMENTS:
Media
Images - Minimum: 1, Maximum: 6
Total Media - Minimum: 1, Maximum: 6
Entry Fee (The HeArt of the Book): $30.00

The book has long been treasured as a literary work of art, but it is often forgotten in the realm of visual art. Book arts have been around as long as humanity has been writing and reading, but within the last couple of decades, the book arts have become increasingly diverse and innovative. The Loveland Artists Collective has been invited to show this group exhibition at Artworks, which is the largest Studio Artist Community in Northern Colorado dedicated to advancing the contemporary arts and visual artists. (click here for more info on Artworks).
Artists will be on display in the South Gallery at Artworks in downtown Loveland from February 14th - March 28th. This exhibit will be promoted and included in the Loveland Sweetheart Festival, which occurs February 14-16, 2020 . The festival is expected to bring 35,000 visitors along with the normal foot traffic Loveland receives during this important month.
The call includes both 2D and 3D works of art that range in size from small,handmade books to floor to ceiling book art installations. Our goal in this exhibition is to show the diversity of book arts and all the ways that one small cultural element (the book) can inspire myriad artworks and create a very real bridge between the literary and visual arts.
Our jurors for this show:
Mervi Hjelmroos-Koski, Ph.D., D.Sc.
Manager of School of Botanical Art & Illustration with the Denver Botanic Gardens. Mervi's background is in traditional bookbinding.

Studio artist/gallerist Alicia Bailey

Alicia is affiliated with several professional organizations and is owner/director of Abecedarian Artists Books in Denver, Colorado. She is also a member of Denver's Spark Gallery. Alicia acts as an independent curator/juror, instructor/mentor and regional events coordinator in the book arts.
http://www.abecedariangallery.com
Requirements:
Images--Minimum 1, Maximum 6
Entry Fee--$30.00 (non-refundable)
Eligibility--this call is open to any artists residing within the continental US and is over the age of 18. 2 dimensional work and 3 dimensional work is eligible for this show. Please see artwork specifications below for more info. This show is for original art works only. Traditionally printed/published books as well as online, self-published books are not eligible. These products may be used in the creation of an original work, but are not elibible in and of themselves. (If clarification is needed, please contact the organizer, Amelia)
Awards:
$100 - Best of Show 3D
$100 - Best of Show 2D
$100 - People's choice
Calendar of Events:
1/10/20 - Artists will be notified of the status of their application via email.
1/27/20 - Accepted artists will need to have their work delivered to the gallery during regular business hours. Artist is responsible for the shipping and insuring of their accepted work. A return shipping label is required. Any work received without a return shipping label will not be returned.
2/14-3/28 Show dates
2/11--Press Preview Night
2/14/20-2/16/20 Sweetheart Festival Night on the Town Reception
Workshops and Artists Demonstrations TBD during the month of March.
3/30/20 All unsold art should be returned to the artist. A pick date for work will be scheduled during the week of the 3/30.
Artwork Specifications:
Size: 2D work can be no larger than 48" x 48" , 3D work can be no larger than 60" x 48" x 24" and less than 75 lbs. Installation pieces should take up a max of 5' x 5' x 5'. If you have questions about the size requirements, please contact the exhibit coordinator. If shipping work, please include a return shipping label. Unsold work will be shipped back to the artist the week after the show closure.
Display: 2D artwork must be wired to hang and must have finished edges. 3D work must be stable and able to sit on pedestals provided by the gallery. Installation work must be accompanied by specific instructions by artist. Must be able to be installed without significant impact on the walls, ceiling and floors of the gallery.
Content: This is a family friendly exhibit, so content must be appropriate for all ages. The juror and exhibition coordinator as the right to reject any work that does not follow this protocol.
Sales: Any sales that occur during the show will be run through ArtWorks of Loveland. A commission will be taken of 40% with 60% going to the artist. Sales checks will be mailed to artists within 30 days of the exhibit closing date.
More about the Artist Collective:
The Loveland Artists Collective is an independent, artist driven group that strives to include all the art forms and seeks to educate and support each member in their endeavors to grow creatively in every aspect of their work and life.
Inspiring connection. Many arts, one heart.
Print this Page
View Legal Agreement