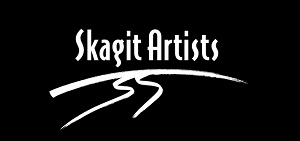 NW Art Beat 2020 Open Studios Tour presented by Skagit Artists
Skagit Artists
1500 E. College Way, Suite A PMB 550
Mount Vernon, WA 98273
Contact Email:
gioart13@yahoo.com
Call Type:
Unspecified
Eligibility:
Local
State:
Washington
Entry Deadline:
1/25/20
Application Closed
REQUIREMENTS:
Media Images:3


Entry Fee (NW Art Beat 2020 Open Studios Tour presented by Skagit Artists): $35.00

Call for Artists
NW Art Beat 2020 Open Studios Tour presented by Skagit Artists
Please read the entire call carefully before submitting.
Skagit Artists, a 501 c 3 corporation invites artists from Skagit, Island, San Juan, Snohomish, and Whatcom counties to join our 17th annual open studios tour. NW Art Beat is a free, self-guided tour of Skagit County art studios featuring juried artists from these five counties. This event showcases the extraordinary talent of local artists and gives the public an insider view on how it all happens.
Art must be shown in a working studio or a business located in Skagit County. The artist's studio or location used for display must be appropriate for public visitation. Active, working studios that share space with a gallery may be included, but work must be presented in the studio space itself.
Following conditions must be met to be shown in a business: 1. The business must sponsor Skagit Artists at the Silver level ($500). 2. The sponsorship must be received by March 1, 2020. 3. The artists must conduct one scheduled demonstration each day. 4. The artist(s) using a Business are responsible for arrangements with that Business. Skagit Artists is not a party to the arrangement. 5. Business sponsor used to showcase is not eligible for the Sponsorship offset described below. 6. Rented spaces will not be accepted.
If you do not have a studio in Skagit County, or your studio is not appropriate for public traffic, please include a request to be hosted by another artist as part of your application. Skagit Artists will assist artists that request to be hosted in finding a suitable space. If your application is accepted and a suitable studio in which to show your work is not available all fees will be refunded. Artists are responsible for insuring their own work and space for the tour.
Studio Tour dates: July 18 and 19, 2020, 10am to 6pm
Application Information:
Applications may only submit through Café at www.callforentry.org
Applicants must submit 3 jpeg images per Café's requirements that represent actual work that will be offered for sale.
Fees:
Non-refundable application fee for Skagit Artists members and non-members is $35. If invited, the participation fee is $175 for Skagit Artists members and $250 for non-members (plus a refundable sign fee). Skagit Artists members may obtain a Sponsorship offset (see below) to lower participation fees. The fee for Skagit Artists membership is $55 a year ($50 if paid in December 2019) and can be paid at www.Skagit Artists.com. You must join prior to the Participation Fee Due date (March 1, 2020) to be considered a member for this event. Sign fee is $75 and is received in the form of a check at the time the signs are distributed. The check is returned when the signs are returned.
Sponsorship Offset:
The cost to put on and promote NW Art Beat is approximately $350 per participant. Sponsorship donations are needed to keep participation fees affordable. Skagit Artists members can offset participation fees by obtaining Sponsorship donations. For each Sponsorship dollar obtained by April 30, 2020, 50 cents of the participation fee are eligible for a refund. Details on how to obtain the refunds will be provided to accepted artists. Offsets are not transferable.
Required Time Commitment:
The success of NW Art Beat depends on each participant actively supporting the event. Each participant, Skagit Artists members and non-members alike, are required to attend planning meeting on March 29, 2020, collect and turn in studio visitor information, provide Skagit Artists with event sales data to be used for grants, distribute brochures and posters, and do approximately 10 hours of other support work to advertise the event.
Important Dates and Deadlines:
Deadline for Application is 11:59 Standard Mountain Time (SMT) per Café rules, January 25, 2020.
Notifications of accepted artists will be in mid-February, 2020.
Participation fees and sample images for the brochure must paid and submitted by 11:59 SPT March 1, 2020 via NWArtBeat.com. Link will be emailed to accepted artists.
Required organizational meeting will be on March 29, 2020, location TBD.
Sponsorships eligible for offset must be obtained on or before April 30, 2020.
Please select one of the following:
__ I have a studio in Skagit County and I am willing to host another artist.
__ I have a studio in Skagit County and I am not able to host another artist.
__ I am requesting to be hosted at a studio in Skagit County.
­__I will showcase at a business in Skagit County.
Jurors:
Chloé Dye Sherpe
Chloe Dye Sherpe is the Curatorial Project Manager for The Lumiere Group, an art consulting company that specializes in corporate collections. Chloe manages art acquisitions and works with contemporary, emerging artists all over the world. Recent acquisitions include artworks by John Grade, Ellen Lesperance, Jennifer Zwick, and Gillian Theobald. Prior to joining The Lumiere Group, Chloe was the curator at the Museum of Northwest Art. During her three-year tenure at MoNA, Chloe either curated or coordinated over thirty exhibitions and brought over 150 artists to the museum. Chloe received her MA in Art History from the University of Florida.
Jennifer Bowman
Jennifer Bowman is an award-winning Puget Sound artist who has exhibited professionally for 25 years. Her works appears in private, public, and corporate collections, nationally and internationally, and in various publications: Washington's Heirloom Birth Certificate, North-light Art books and 48 Degrees North. She has been festival poster artist for Edmonds, Anacortes, Skagit Tulip Festival 2004 and 2020, Whidbey Island Races and Anacortes Windermere Regatta.
See www.JenniferBowman.com for paintings, profile and complete gallery list.
Alicia Harvey
Originally from Pittsburgh, PA, Alicia Harvey moved to the Seattle area in the mid 1990s and was immediately swept up by the art scene swirling around her. She played for years with pottery and watercolor, before transitioning to acrylics and mixed media in 2000.
Her work has appeared in group shows around the area, including Seattle, Edmonds, and Everett. She has consistently presented demonstrations and taught workshops at Daniel Smith Artists' Materials (both in Seattle and Bellevue), as well as at artEAST and The Workshop in Issaquah.
Questions: If you have any questions about this call, please email Sarah at sarah@simplyimagesbysarah.com
Print this Page
View Legal Agreement