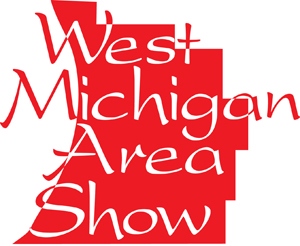 West Michigan Area Show 2020
WMAS
Kalamazoo Institute of Arts
314 S. Park Street
Kalamazoo, MI 49007
Contact Email:
katheriner@kiarts.org
Call Type:
Exhibitions
Eligibility:
Local
State:
Michigan
Entry Deadline:
2/9/20
Application Closed
REQUIREMENTS:
Media
Images - Minimum: 0, Maximum: 3
Video - Minimum: 0, Maximum: 3
Total Media - Minimum: 1, Maximum: 3
Entry Fee (click this box to submit your work): $20.00

Media Fee (per sample over minimum):$15.00

West Michigan Area Show 2020
April 10 – July 12, 2020
Eligibility: All artists 18 years or older residing in the following Michigan counties: Allegan, Barry, Berrien, Branch, Calhoun, Cass, Eaton, Ionia, Kalamazoo, Kent, Muskegon, Ottawa, St. Joseph, and Van Buren.

Art Requirements:
Only original work of the artist's own design, completed within the last 2 years should be entered.

Digital media, 2-D, and 3-D works in any medium will be accepted.

Work may not exceed six feet (72") on any side.

Work must be on view the entire duration of the exhibition.

The KIA reserves the right to refuse any work that is inappropriate, framed inadequately, or misrepresented by entry image.
Award Eligibility: Art quilts must be free-hanging (unframed), fabric-based, original compositions formed by stitched layers. Quilt max dimensions may be up to 90"h x 72"w. Mixed media/intermedia award: Combining traditional and/or non-traditional media, eligible works stretch conventions of art and composition. Printmaking award: The awarded print is required to illustrate a hand worked element as part of the process in its making (no exclusively digital prints are eligible). Book art award: can include hand-made books, hand-made paper, and work involving letterpress. Calligraphy award: work must include calligraphy or hand-lettering – any medium. Typeset, digitally generated or photographed lettering are not eligible Glass award: Over 50% of the work must be comprised of glass, but work may include some sculptural component in metal or other media. Portage Community: Eligible work must respond to theme "A Natural Place to Move" and be available to hang in City Hall lobby following close of the WMAS. Artist must be a Portage resident able to install 8-10 additional works (subject/theme may vary) in Portage City Hall Sept 18 – Oct 30, 2020.

Condition of Entries: All wall-hung works must be framed with proper hanging devices (wires and/or "D"-rings) attached. Please note "top" where necessary. No clip frames are permitted. The KIA reserves the right to refuse or withdraw any work from the exhibition at its discretion.

Liability: All work is submitted at the owner's risk. Although every precaution will be taken, the KIA will not insure works during transit or while on its premises. By submitting work, the artist waives any claim against the KIA for any loss or damage.

Sale of Works: Works are not offered for sale through the KIA. Visitors inquiring about availability of artists' work will be directed to contact artists independently.

Delivery or Shipping of Accepted Entries: Works accepted into the WMAS must be received no later than 4 p.m., March 25, 2020. Entries may be hand-delivered to the KIA May 22, 24, and 25 (Sun 12 – 2, Tue-Wed 9a.m.- 4p.m.) or earlier by special arrangement. For directions and a map, please visit http://www.kiarts.org.

Alternatively, works may be shipped via UPS or FedEx and must be sent with return postage and return mailing labels.

Insurance of works in transit is the sole responsibility of the artist. The KIA will not accept works damaged in transit.

Entry Fee: A maximum 3 works may be submitted. The fee is $20 for the first and $15 each additional.

Images: Only one image per work may be submitted. No additional views can be accepted.

Please note: Works requiring special installation must be pre-arranged: call 269.349.7775, ext. 3131, no later than March 21.

CALENDAR
Artist notification email............March 11
Delivery of accepted work...... Mar 22 (12-2:00), March 24 & 25 (9:00-4:00)
Exhibition dates......................April 10 – July 12, 2020
Reception...............................Thursday, April 9, 5:30 - 7:30 p.m.
6:30 p.m. Awards announced
Pick up of accepted art.........Sunday, July 12 at 4:55 pm & Monday, July 13 9:00 – 5:00

AWARDS
$1,000 Helen Sheridan Memorial Grand Prize
$ 500 Second Place
$ 400 Third Place
$ 300 Fourth Place
$ 200 Fifth Place
$1,000 Portage Community Art Award
$ 750 Arts Council of Greater Kalamazoo's People's Choice Award
$ 350 The Martin Maddox Prize for Imaginative Realism
$ 250 Signature Artists, LLC, Award
$ 250 KNAS Metals & Jewelry Dept. Award for Jewelry
$ 200 The Kalamazoo Log Cabin Quilters' Art Quilt Award
$ 200 Ninth Wave Studio Award for Ingenuity in Mixed Media or Intermedia
$ 200 Southwest Michigan Printmakers Excellence in Printmaking Award
$ 200 Southwest Michigan Eclectic Glass Guild Award for Glass
$ 150 Kalamazoo Book Arts Center Award
$ 150 West Michigan Potters Guild Award for Ceramics
$ 100 Pen Dragon Calligraphy Guild Award
The Ward H. and Cora E. Nay Director's Purchase Prize


Sponsored by Arts Council of Greater Kalamazoo., Chemical Bank and Michigan Council for Arts and Cultural Affairs. Additional support provided by David Isaacson in memory of his wife, Helen Sheridan.


Print this Page
View Legal Agreement