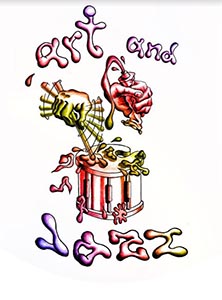 2020 Burnsville Art and All That Jazz
P.O. Box 3171
Burnsville MN 55337
Contact Email:
liseandersonrfd@gmail.com
Call Type:
Festivals
Eligibility:
Regional
State:
Minnesota
Event Dates:
8/15/20 - 8/15/20
Entry Deadline:
6/16/20
Application Closed
REQUIREMENTS:
Media Images:3


This event is canceled due to concerns surrounding the Covid-19 outbreak. . Refunds will be issued to artists.

The Burnsville Visual Arts Society (BVAS) was incorporated as a 501(c)3 nonprofit in April of 1981. BVAS is a conduit for the Burnsville community connecting them to local and regional artists. As part of that effort BVAS is inviting you to be a part of Art And All that Jazz, a day of music and 60 booths of Fine Art and Fine One-of-a-Kind Craft on Saturday, August 15, 2020 from 12-10PM. In the past Burnsville has hosted as many as 12-14,000 visitors for Art and All That Jazz.
Our nominal booth fee of $125 includes a breakfast, lunch and one libation for artists for free. The city plans full regional advertising on TV, news outlets, social media as well as billboard ads along Interstate 35W facing both north and south. When we get your registration we will also send along a social media link for digital ads you can post to your own webpage or Facebook. Please like Burnsville Visual Arts Society on your own FB page and get the conversation going. Your fee also allows a donation to the 30-Days Foundation.
Coronavirus Considerations
· In this time of uncertainty due to the COVID-19 coronavirus, it remains the intention of BVAS to hold this event at some point in 2020. The City of Burnsville and BVAS have made a firm commitment to Art and Jazz in 2020. We hope you will include us in your exhibition plans and register Your Intent to Participate at this time without any monetary commitment. When we are notified of a date by the city BVAS will circle back to registrants asap and confirm your commitment and collect the registration fee.
· Should health advisories occur, we will keep ALL entrants informed of any modification we may need to make. We will, at a minimum, continue to promote the event and its artists and their artwork on social media and on the BVAS website.
Art and All That Jazz exposes the regional community to creative expressions of high aesthetic value with a jury for glass, jewelry, fiber arts, photography, painting, drawing, graphics and sculpture. BVAS and Mick Sterling Presents invite you to be a part of Art and All That Jazz in downtown Burnsville so we are reserving pedestrian street space for 60 booths that are 10'x12' along a beautiful park in the Heart of the City. There is a sidewalk or grassy median behind your booth for your extra supplies. Eight bands will be performing inside the Ames Center and eight more outside from 12-10 PM.
This event has easy artist access and designated parking. There will be a welcome booth for check in and breakfast by 7:30 AM. Booth drop off is done along a one way loop near "Artist Way" with close parking for artists at the end of the loop. Please do not block this looping path while you take time to put up your booth.
Fees:
Electricity $20.00
Single Booth $125.00 - Includes $25.00 membership to BVAS, free breakfast, lunch and one libation, and a $30.00 donation to Mick Sterling's 30-Days Foundation.
https://micksterlingpresents.com/Mick_Sterling_Presents/The_30-Days_Foundation.html
Double booth $200.00 -includes $25.00 membership to BVAS, free breakfast, lunch and one libation, and a $30.00 donation to Mick Sterling's 30-Days Foundation.
https://micksterlingpresents.com/Mick_Sterling_Presents/The_30-Days_Foundation.html

Artist Qualifications:
Artist must have a MN state tax number and collect sales tax.
Artwork should demonstrate the artist's ability to create one-of-a-kind original artwork . Artist guarantees the accuracy of the descriptions presented and that the work is a creation of their own hands.
BVAS reserves the right to decline acceptance of any artwork it deems unsuitable for a "family friendly" event. Fees will be refunded.
In case of bad weather there will be an October "rain date" TBD. Therefore, if we have to cancel for weather there are no refunds.
We will be giving a free booth spot for 2021 to the Best of Show Booth designated by the Mayor of Burnsville.
Application:
Application is through CAFE to include three different photos your work, one of which we will use for marketing efforts for Art and All That Jazz.
CAFE will be open for registration from January 15, 2020 to July 15, 2020. Applications after 12PM 07/25/2020 are subject to a $15.00 late fee up to 12PM August 7, 2020. No applications will be accepted after 12PM on 8/7/2020. You will notified within three weeks of your application submission if you have been accepted. If you are not accepted, fees will be refunded.
Artists must be in their booth at all times, setting up displays, tear-down, making art sales and sales tax collection and reporting. BVAS collects no commission or taxes.
Artists are responsible for proper insurance and protection of work and setup. There will be onsite police for August 14th one day before and Nicolet Avenue will be blocked to through traffic.
Artists can pick up a breakfast and booth assignments at the BVAS Welcome Desk at the corner of Nicolet Ave. and West 126th Street. At check in you can let us know if and when you might like a booth sitter for lunch.
After registration on CAFE artists are provided with social media materials to promote Art and All That Jazz to their clients.
Artists may tear down their booth anytime before 7:00PM. But after 8PM there is a headliner performing and all artists who haven't packed up must stay till after 10PM when the headliner is done.
IMAGES:
Three are required.
File format: JPEG at 72 ppi resolution
Dimension not to exceed 1920 pixels on the longest side.
File size not to exceed 5 MB.
An image tutorial is available at:
https//www.callforentry.org/image_prep.phtml
Print this Page
View Legal Agreement