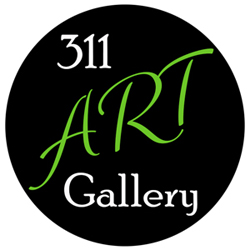 That Still Life Show
APPLY NOW
Contact Email:
shows@311artgallery.com
Call Type:
Exhibitions
Eligibility:
National
State:
North Carolina
Entry Deadline:
5/2/20
Days remaining to deadline: 25
REQUIREMENTS:
Media
Images - Minimum: 1, Maximum: 6
Total Media - Minimum: 1, Maximum: 6
Entry Fee (That Still Life Show): $35.00


THAT STILL LIFE SHOW
Due to the COVID-19 restrictions and out of concern for everyone's health, we have moved this show to June.
If we are still unable to hold it in June we will move the show to December thru early January. In that case we will give entrants a choice of the following:
Participate in the backup month of December
A free entry to another 2020 show at 311 Art Gallery
A refund
​
According to the Tate Modern, still life is
all kinds of man-made or natural objects, cut flowers, fruit, vegetables, fish, game, wine and so on. Still life can be a celebration of material pleasures such as food and wine, or often a warning of the ephemerality of these pleasures and of the brevity of human life
.
We welcome your own take on still life from the classic definition to a color-outside-the-lines interpretation.

About 311 Art Gallery
Colorful. Collectable. Eclectic. 311 Art Gallery has been in the heART of Raleigh's Warehouse District since 2007.
The gallery's new ownership will honor and expand its influence on the Raleigh art scene and continue to offer diverse work produced by contemporary artists.
Our Main Exhibition Gallery hosts monthly shows including national juried works and those of invited guest artists. In addition, 12 studios exhibit the works of over 30 resident artists throughout the year. Our retail Gift Shop provides a unique shopping experience for our customers by highlighting and selling quality and affordable artists' work.

Juried Show Schedule
Submission deadline: May 2, 2020
Notification to artists: May 12, 2020
Accepted art must be received Wednesday, May 27 – Saturday, May 27, 2020
Show dates: June 4 – June 27, 2020
First Friday Opening Reception: June 5, 2020
Pick up of unsold art from the gallery: Saturday June 27, 2020. (Shipped works will be packed and returned the following week.)

Jurors
Linda Cromwell works mostly in oils with palette knife and brush, painting flowers, vegetables and fruit, nature, animals, and people. She is a member of the Oil Painters of America and Portrait Society of America. lindacromwellart.com
Linda M. Eddins is best known for her oil paintings, but also speaks fluent acrylic, pastel, and watercolor. She enjoys traveling the world and translating what she sees as it is - or as it should be. LindaEddinsFineArt.com
Janie Johnson is a former teacher who shares her passion for art in both her Raleigh workshops and ArtExposure near Topsail Beach. She primarily works with watercolor but enjoys bringing out the best of all media. janiejohnsonartist.com

Awards
The jurors will judge for awards after the invited artworks are received.
1st Place $400; 2nd Place $275; 3rd Place $150; three Honorable Mention awards $50 each.

Eligibility
This is a national juried exhibition, open to all fine art media. 
Entries must be accurately represented in jpeg images. 
Artwork must be priced for sale and sale prices may not be changed from the original submission.
Artwork selected for previous exhibitions at this location are ineligible.
Maximum outside dimensions – including any framing – are:

2D artwork: 36 inches wide x 72 inches high
3D artwork: 16 inches width x 16 inches depth x 28 inches height

Artwork must be suitable for a family-friendly audience.

Presentation
Selected work must be delivered in excellent condition and ready to install.
2D work must be securely wired on D-rings, lay flat when hung, and not mark the wall.
Paintings may be framed or have the sides painted and all staples covered.
Pastels and other delicate media must be protected. We recommend acrylic or Plexiglass rather than glass.
3D work must be fully assembled, structurally sound, and sit solidly on a flat surface.
The gallery will not install artwork that does not meet these standards.

Submission Requirements
All entries and fee payments are through CaFÉ (www.CallForEntry.org).
Entries will be juried from unenhanced high-resolution (300dpi) jpeg images.  Each image should be at least 1920 pixels on the longest side, not exceed 5MB, and show the work without mat, frame, or glazing.
For 3D work only, a second detail photo may be uploaded.  Video and sound work are not accepted.
Please do not confuse the number of photographs that may be uploaded with the maximum number of entries allowed.
Each artist may submit three pieces of artwork
Each 2D artwork submitted must be represented by only one image
For 3D work only: we allow a second detail image
If an artist enters more artwork than is allowed, only the first three pieces entered will be considered.
Sales
All entries must be both available for sale and priced for sale.
Artists will set the price to be charged by 311 Art Gallery for sales of artwork entered in this show.
All sales of works in the exhibition will be made by 311 Art Gallery who will retain a 35% commission and pay the sales tax.
Artists will receive 65% on sales by 311 Art Gallery of artwork in this show.

Delivery of Accepted Artwork
Please see Juried Show Schedule above.
Delivery and pick-up of artwork is the responsibility of the artist.  Artists may choose to either personally drop-off or ship the artwork. 
Shipped artwork must arrive in reusable packing and containers made expressly for shipping art on the scheduled arrival dates. Shipping costs are the responsibility of the artist.
311 Art Gallery will send detailed shipping instructions to all artists accepted into the show.

Pickup of Unsold Artwork/Return Shipping
At the conclusion of the show, unsold artwork must be picked up on the scheduled pickup date
The gallery will begin to pack unsold shipped art the day after the exhibition closes, the process will take several days.
Unsold artwork not picked up by the deadline or for which prepaid labels have not been provided by the deadline are subject to a storage fee of $10 per week.

Further Information
Questions should be directed to shows@311ArtGallery.com or 311 Art Gallery, Attention: That Still Life Show, 311 West Martin Street, Raleigh NC 27601.
Print this Page
View Legal Agreement