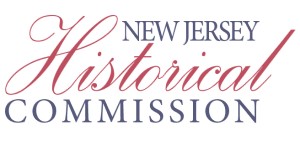 NJ Women Vote Digital Exhibition
Contact Email:
Sara.Cureton@sos.nj.gov
Call Type:
Unspecified
Eligibility:
National
State:
New Jersey
Entry Deadline:
7/12/20
Application Closed
REQUIREMENTS:
Media
Images - Minimum: 0, Maximum: 4
Video - Minimum: 0, Maximum: 2
Total Media - Minimum: 1, Maximum: 6
NJ Women Vote Call for Artists and Scholars
Digital Exhibition Opportunity
Project brief
The New Jersey Historical Commission (NJHC) is accepting letters of interest for the commissioning of digital content for its NJ Women Vote: The 19th Amendment at 100 Digital Project, part of New Jersey's initiative to commemorate the centennial of the passage of the19th Amendment and American women achieving the right to vote. The NJHC, in collaboration with Alice Paul Institute, has engaged with over 70 partners to participate in NJ Women Vote, developing programs and projects in 2020 that explore the history of women's suffrage while encouraging contemporary civic engagement and voter participation. The vision of NJ Women Vote is to mark the centennial of women's suffrage while acknowledging its inequities and the challenges New Jersey women of all backgrounds have faced and continue to confront from 1920 to the present day. This digital project seeks to engage artists and humanities scholars to create digital content that addresses the theme of voting and suffrage, particularly related to New Jersey. Individual artists or humanities scholars may apply, and teams of scholars and artists are encouraged to apply together. Priority will be given to proposals where artists and scholars partner to create the work. Submissions are due July 12, 2020 and will be submitted through www.callforentry.org (CAFE). Notification of awards will be made in August, with finished work expected for virtual exhibition in October.
If you need assistance locating an artist or humanities scholar, contact your county cultural and heritage office, the New Jersey Council for the Humanities, or the New Jersey Historical Commission.
The New Jersey State Council on the Arts is assisting in this public arts inclusion process, serving its mission to support, encourage, and foster public interest in the arts; enlarge public and private resources devoted to the arts; promote freedom of expression in the arts; and facilitate the inclusion of art in every public building in New Jersey.
Project Description
NJ Women Vote: The 19th Amendment at 100 seeks to commission digital content that will advance the initiative's goal of marking the suffrage centennial by making connections between the history of women's suffrage and present efforts to expand civic participation. As the country approaches a presidential election this November 2020, NJ Women Vote hopes to widely share content that will both inspire and encourage New Jerseyeans to vote.
Projects that explore the history of women's suffrage and voting rights in the context of contemporary movements to broaden the involvement of women and communities of color are strongly preferred. Once proposals are selected, commissioned works will be shared widely on NJ Women Vote's digital platforms, including through social media and a project specific website, and announced to the press.
This call is open to living United States resident artists or scholars, age 18 or older, only.
Please submit a letter of intent expressing your interest and strategy for the project. Submissions will also include a CV, and samples of previous work.
Those selected will be notified in August at which time they will be engaged to develop and implement the project to be completed by October 12, 2020.
DEADLINE FOR SUBMISSION IS 12:00 MIDNIGHT JULY 12, 2020.
Specifications: This call is to commission artists, scholars, and/or teams of both, to research, design and create digital content such as short films, artwork, poetry, music, virtual exhibitions, etc. Stipends of $5000 will be provided for each commissioned project.
Letter of Interest: Each submission should include a letter of no more than 2 pages, describing the submitter's experience, interest and vision for their project.
Work Samples: Up to 4 images, and/or 2 videos, plus links to websites as examples of work may be submitted. Writing samples may be submitted for humanities scholars.
Qualifications: A Resume, CV or Bio describing the applicant's experience with art, scholarship, and public programs should be uploaded in CAFE.
This call seeks responses for virtual content. Whatever content is commissioned will exist virtually.
Process
Artists and humanities scholars will utilize the CallForEntry.org web system to submit a letter (Expressions of Interest) of no more than 2 pages, which must include:
A summary of their interest in the project

Their vision or proposed strategy for the commissioned work

A brief outline of their experience in the creation of similar projects

A list of at least 3 references (name, contact information – phone number and e-mail address) for similar projects

Applicants may include up to 4 links to online examples of their work, websites, and previous projects in their letter of interest.
This letter must be in font no smaller than 10 points, and uploaded as a pdf document in CAFE.
In addition to the letter of interest, other pertinent information must be uploaded in the CAFE system to accompany the letter, including resumes, photographs/images/videos or other work samples, as applicable (minimum: 1, maximum: 6).
Materials will not be accepted in any other way except through the CallForEntry.org process.
Any materials submitted online will be reviewed by the Selection Committee.
A limited number of submissions will be selected to prepare digital content that will be commissioned for the online exhibition. Those chosen will receive a stipend in the amount of $5,000.00 to cover all costs associated with the preparation and presentation of the virtual content. Virtual content will be collated by the project committee and will ultimately be featured in an online exhibit, and on social media platforms, hosted by the NJ Historical Commission and its partners.
Schedule
Posting date: June 12, 2020
Closing Deadline: July 12, 2020
Committee Review Begins: July 13, 2020
Jury/Panel Review End: August 10, 2020
Notification of Selected: August 17, 2020
Completion of Project: October 12, 2020
Contact
For technical assistance with the CAFÉ system and application process, please see CAFÉ help (https://www.callforentry.org/cafehelp.phtml) or contact CAFÉ technical support: cafe@westaf.org
For project specific questions, all questions must be received in writing. Please direct project specific questions to:
Sara Cureton, Executive Director, New Jersey Historical Commission
Sara.Cureton@sos.nj.gov
For additional information about the NJ Historical Commission and the project, please go to: https://nj.gov/state/historical/ and https://discovernjhistory.org/njwomenvote2020/
Print this Page
View Legal Agreement