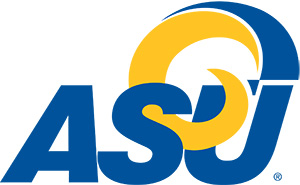 2020 Edwards Trust Artist Residency in Painting
2020 Edwards Trust Residency in Painting Committee
Angelo State University
Attention: Katherine Thoreson
Department of Visual and Performing Arts
ASU Station #10906
San Angelo, Texas 76909-0906
Contact Email:
visualperformingarts@angelo.edu
Call Type:
Residencies
Eligibility:
National
State:
Texas
Event Dates:
2/1/20 - 5/15/20
Entry Deadline:
4/15/20
Application Closed
REQUIREMENTS:
Media Images:10


Entry Fee (2020 Edwards Trust Artist Residency in Painting): $10.00

Call for Applications
2020 Edwards Trust Artist Residency in Painting
The Department of Visual and Performing Arts at Angelo State University invites applications (US Citizens Only) for a four-week artist residency in Painting in the fall semester of 2020.
The residency will be held from August 17 - September 11, with gallery installation running from August 24- September 11.
Requirements:
The resident artist will install an exhibition of recent paintings in Gallery #193 on the ASU campus. During the residency term, the artist is expected to create new paintings using the department's studio facilities, and to interact with fine arts students in the classroomsetting. The residency will culminate with a public slide presentation and lecture delivered to the ASU community and the donationof one painting to the Art Program's permanent collection.
The Joseph Henry and Winona Edwards Family Trust provides a stipend of $6,000 to cover the cost of artist's materials, transportation, food, lodging, and incidentals during the term of the residency. Please note that the resident artist must provide her or his own lodging and transportation to, from, and during residence in San Angelo.
Procedure
To apply for this residency, please submit the following documents electronically:
• Completed Application Form
• Cover letter, stating how the artist's work fits the requirements for the residency.
• Current CV or Resume, including exhibition record
• Artist Statement
• Ten examples of recent Paintings (Format TBD)
Residency Timeline
• Deadline for Applications: April 15, 2020
• Residency Begins: Aug. 17, 2020
• Solo Exhibition of Paintings: August. 24 - September 11, 2020
• Public Lecture: Thursday September 10, 2020, 1:30 PM
• Conclusion of Residency: September 11, 2020
Contact Information
2020 Edwards Trust Residency in Painting Committee
Attention: Katherine Thoreson
Department of Visual and Performing Arts
ASU Station#10906
San Angelo, Texas 76909-0906
Phone: (325) 942-2085
e-mail: visualperformingarts@angelo.edu
Print this Page
View Legal Agreement