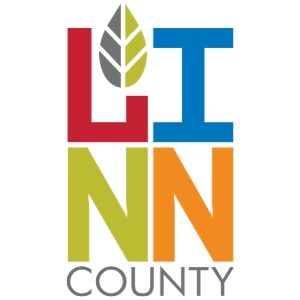 Harris Building Interior Art
Contact Email:
barbara.schmitz@linncounty.org
Call Type:
Public Art
Eligibility:
Unspecified
State:
Iowa
Entry Deadline:
3/9/20
Application Closed
REQUIREMENTS:
Media
Images - Minimum: 5, Maximum: 10
Total Media - Minimum: 5, Maximum: 10
Request for Artist Qualifications
Linn County Public Art Commission
Dr. Percy and Lileah Harris Building

The Linn County Public Art Commission is seeking qualifications from artists for interior artwork to be incorporated into the Dr. Percy and Lileah Harris Building in Cedar Rapids, Iowa.
BACKGROUND
The Linn County Public Art Commission was established in 2010 by an ordinance adopted by the Linn County Board of Supervisors to direct funding for the inclusion of works of art in County capital improvement projects. The Commission, overseen by the County's Board of Supervisors, is responsible for the planning, commissioning, and acquisition of all artwork in Linn County capital improvement projects. The mission of the Linn County Public Art program is to enrich the lives of local citizens and visitors by integrating public art into County planning, services, design and infrastructure.
DESCRIPTION OF OPPORTUNITY
The Linn County Public Art Commission invites artists to submit their qualifications for consideration for the following opportunity:
Dr. Percy and Lileah Harris Building interior artwork
Project Context
The Linn County Public Health Department and Linn County Child & Youth Development Services have long been in need of a new and expanded building. With the floods of 2008, the former Options of Linn County Building was flooded and has since been rebuilt on another site, opening up a full block of county-owned real estate for the new Dr. Percy and Lileah Harris Building. The new building combines and expands these two entities, which had previously been housed separately but adjacent to each other. Public art commissioned for this facility will be funded through the County's percent for art ordinance, adopted in 2010.
Facility Description
Both Linn County Public Health and Linn County Child and Youth Development Services have been relocated and expanded into the Dr. Percy and Lileah Harris Building. Located at 1020 6th Street S.E. in Cedar Rapids, the facility houses both programs in one structure although each program is kept separate with separate entrances. Linn County Public Health (LCPH) serves the nearly 225,000 residents of Linn County through its numerous programs and services to keep the community healthy. LCPH educates and protects our community through programs that promote environmental safety, healthy life choices, safe food, immunization, and disease control. In addition, LCPH staff play a prominent role in partnering with the community to initiate innovative programs to address specific health issues. The Linn County Child Development Center offers full-day and half-day early childhood programs for children from 3 to 5 years of age. The center's primary mission is to offer high quality child development service to families with low incomes and to children with special needs so parents can hold employment or participate in college or job training.
The Harris Building project occupies an entire city block. After Linn County demolished the building previously on the site, the surrounding neighborhood enjoyed it as green space and as a de facto park. As a result, Linn County desired to keep the site as open as possible and to introduce natural elements into the project where practical. The project architect dubbed these efforts to provide a park-like, natural setting as "parkify".
One of the core principles of the Harris Building project is that the facility function as a neighborhood and community resource in addition to the services provided in the building. The site features a playground, outdoor basketball court, gymnasium, and conference rooms open to the public after normal business hours. These amenities are in short supply in the neighborhood. The Oakhill Jackson neighborhood is one of the oldest and most diverse areas of Cedar Rapids and Linn County.
Dr. Percy and Lileah Harris
The new building is named in honor of Dr. Percy and Lileah Harris, longtime Cedar Rapidians whose impact on public health and child development continues to today. Percy and Lileah Harris came to Cedar Rapids in 1957 for his internship with St. Luke's Hospital. He was the city's first African-American physician and just a few years after arriving in town, the Harrises found themselves at the epicenter of the local civil rights movement. Percy Harris, who became medical staff president at St. Luke's Hospital, was appointed as the first black member of the Iowa Board of Regents in 1977. He held several leadership positions over the years, including president of the NAACP Cedar Rapids chapter in 1964 and member of the Black Culture Advisory Board at Coe College. He was Linn County's medical examiner for nearly 40 years. He passed away in 2017 at the age of 89.
Lileah Harris grew up just to the north in Waterloo, Iowa, where her father, Lee Furgerson, was the city's first black physician and president of the NAACP chapter. She was a classical pianist, singer, poet and painter and was always learning — she finished her college degree, in Russian, at the University of Iowa at age 62. Much like her husband, Lileah became a community leader. She served on the board of the NAACP and on the Cedar Rapids Human Rights Commission, among others. Lileah Harris passed away in 2014 at the age of 83.
Project Goals
The artist selected for this project will create a significant civic artwork for the indoor entry space to this new facility. The work can be either two-dimensional or relief work, but must be attached to a wall that is approximately 13' 9" high by 15' 9" wide located in the main lobby of the building. It will be viewable primarily from the inside of the lobby although adjacent glass panels will allow it to be viewed from the exterior of the building as well. The artwork should enhance the experience of the building and interaction with the County.
Budget
The budget for this project will not exceed $50,000, including design, fabrication, transportation and installation.
Up to three finalists will be selected to develop concept proposals for this project. Each will be paid a $250 proposal fee.
SELECTION PROCESS
Eligibility
This Request for Qualifications is open to all professional artists and artist teams. Only the first 250 applications received will be accepted. Linn County is not required to make selections from the submissions if, in its opinion, qualifications are not appropriate. Linn County and the Public Art Commission reserve the right in their sole discretion to reject any or all applications, proposals, applicants or projects and to modify or terminate the application process or the selection process for any reason and without prior notice. Applicant agrees that any and all materials submitted pursuant to this call for entry become the property of Linn County and shall not be returned to Applicant. Notwithstanding the foregoing, Applicant shall retain all copyright in the work which may be held by Applicant.
Review Process
A selection panel will review qualifications for each project and select up to 3 finalists for the project who will be asked to develop concept proposals. A proposal fee of $250 will be paid to each finalist. Finalists will make proposal presentations to the selection panel via conference call or in person, if all finalists agree.
The selection panel will include members of the Linn County Public Art Commission, a representative from the architectural firm working on the building, and community stakeholders. The final recommendation of each panel must be approved by the Public Art Commission and the Board of Supervisors.
Selection Criteria
· Artistic excellence as demonstrated by past work and the submitted qualifications and as shown in the concept proposal and interview.
· Understanding of the project and ability to create an artwork that responds to the goals of the project.
· Availability to meet the project timeline.
ANTICIPATED TIMELINE
· Deadline for submittal of materials – March 9, 2020
· Review qualifications and select finalists – Approximately April 3, 2020
· Finalist proposals – Approximately May 4, 2020
· Commission awarded – Approximately May 22, 2020
· Installation – November 13, 2020 (anticipated)
SUBMISSION REQUIREMENTS
The submission process for this Request for Qualifications will be administered through CaFÉ.™ CaFÉ™ is an interactive online system which allows artists to submit responses to public art organizations' call for artists. All information about the Linn County Public Art Commission's Request for Qualifications is listed on CaFÉ™. Artists interested in being considered for this project must register with CaFÉ™ and submit their qualifications. Registration is free for artists.
Artists must submit the following through the CaFÉ™ online system:
· A typed Letter of Interest. This letter should not exceed three (3) pages and should briefly address how you would approach the call.
· Current artistic Resume, no longer than three (3) pages.
· At least five (5) but no more than ten (10) DIGITAL images of previous artwork. Title, medium, dimensions, brief description, location, date of work, and budget or price, must be entered into the CaFÉ™ system for each image.
· The names of three (3) references with current contact information including phone numbers and e-mail addresses.
Deadline:
Artists must submit their qualifications through CaFÉ™ by March 9, 2020. CaFÉ™ offers assistance with image resizing, creating a profile, and using the online system, as well as answers to frequently asked questions, at https://www.callforentry.org/cafehelp.phtml
For questions specific to the content of this call please contact Barbara Schmitz at barbara.schmitz@linncounty.org.
Print this Page
View Legal Agreement