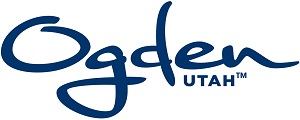 Grant Ave Junction Walls – Ogden Utah
2549 Washington Blvd, Suite 915
Contact Email:
lorieb@ogdencity.com
Call Type:
Public Art
Eligibility:
National
State:
Utah
Entry Deadline:
8/31/20
Application Closed
REQUIREMENTS:
Media
Images - Minimum: 1, Maximum: 10
Total Media - Minimum: 1, Maximum: 10
INTRODUCTION
Ogden City's Public Art Program seeks to commission an artist or artist team to work with the Ogden City Arts staff and the Ogden City Arts Advisory Committee to explore public art opportunities for the Grant Ave Junction Walls Project. The selected artist or artist team will help design and create public art that will be placed at five separate wall panels along the Grant Ave promenade. The selected artist or artist team will be expected to collaborate with the Arts Advisory Committee and Ogden City Arts.
Budget $175,000
Deadline: August 31, 2020
GRANT AVE PROMENADE
The Grant Ave Promenade was built to be a pedestrian and bike-friendly link from the Ogden River Parkway trail system to Historic 25th Street and Downtown Ogden. The Promenade spans from 18th Street to 23rd Street but will eventually stretch all to way South to 26th Street where the central public transportation hub exists.
PROJECT

The Public Art selection committee's goal is to integrate public art on the five West facing walls of the Junction Parking structure. Each wall is roughly 30' x 50' and the parking structure spans two blocks.
The selection committee is seeking to commission work that is timeless and forward-thinking. Artists are welcome to propose work that is abstract in concept or may incorporate components relevant to the diversity of the Ogden community and history.
The selection committee is open to proposals for work of any media that is durable, low maintenance and weather resistant. The west-facing walls will receive a significant amount of sun exposure.
Artwork should have a significant presence in daylight and at night. To that end, the lighting of the artwork, or lighting that is integrated into the artwork is significant. This will further enhance the Grant Promenade at night and increase walkability.
SITE PHOTOS AND PLANS- included as an addendum

BUDGET
The budget for this commission is $175,000. These funds come from the City of Ogden's Public Art Fund. This contract amount is inclusive of all costs associated with the project including, but not limited to: the artist's design fee, other consultation fees such as structural engineering consultations, structural/electrical engineering documents, insurance (including Utah Workers Compensation), tools, materials, fabrication, transportation, permits, installation, any building or site modification required, travel to and from the site, per diem expenses, project documentation, a contingency to cover unexpected expenses, and any other costs. No additional costs will be reimbursed by the City of Ogden.
ELIGIBILITY
Resident US citizen or legal resident artists/artist teams. Utah artists are strongly encouraged to apply. Employees of Ogden City are not eligible to apply for this commission.
SUBMISSION OPTIONS, INSTRUCTIONS, AND REQUIRED MATERIALS
Interested artists may submit applications online through CaFE. https://www.callforentry.org/

Register at www.callforentry.org (CaFÉ) and follow the directions for registration and submitting material for this Public Art Request for Qualifications.

Applicants will be asked to provide:
Letter of interest of not more than 700 words. This letter should include the artist's reasons for interest in this project in particular. In doing so, the artist should also describe how his/her work and/or experience relates to the project. For instance, the artist may include a description of how your past work informs how you would approach this project.

CV/Resume- Submit a current resume (no more than two pages in PDF format) that highlights your professional accomplishments as an artist. If applying as a team, please submit one resume with one page per team member.

P

rofessional References- (up to three) Provide the contact information for references that have experience working with you, or in-depth knowledge of your art and working style in the public realm.
Up to ten (10) images of previous site-specific public work. All image formats must comply with the CaFE specifications and sizes.
Ogden City Arts will not be responsible for applications delayed or lost due to technical errors. Faxed or emailed applications cannot be accepted.
The Ogden City Art Selection Committee reserves the right to withhold the award of a commission or re-release the call for entries.
DEADLINE
Complete application must be RECEIVED on or before
August 31, 2020, by Midnight, MDT.
All applications are being accepted through https://www.callforentry.org/
PROJECT SELECTION COMMITTEE
The Ogden City Public Art Selection Committee consists of 9 voting members of the Ogden City Arts Advisory Committee and additional non-voting advisors. The selection committee is responsible for reviewing the site, establishing criteria, writing a request for qualifications, reviewing applications, selecting and interviewing finalists, and identifying an artist or artist team for the commission.
SELECTION PROCESS AND SCHEDULE
The Public Art Selection Committee will review all material properly submitted. Up to three artists or artist teams may be selected to share preliminary concepts, research, and how they may be integrated into the site. Artists will be paid an honorarium for this work. This honorarium will be applied toward the commission amount for the artist(s) awarded the commission. From these submissions, one artist or artist team will be selected to create public artwork for the site. The final recommendation of the Public Art Selection Committee will be presented to the Ogden City Arts Advisory Committee, and the Mayor of Ogden for final approval. All decisions of the City of Ogden are final.
The Public Art Selection Committee reserves the right to not choose any of the artists or artist teams if they are deemed unacceptable.
Once selected as the winning proposal, Ogden City Arts will provide as much information and access as possible to assist in the artist's research while developing their artwork/project.
Schedule:
Submission Deadline – August 31, 2020
Finalists Notified- September 21, 2020
Finalists Presentation – October 26, 2020
Artist Selection and Notification – November 6, 2020
Artwork Installed – Fall of 2021 to Spring of 2022
Official Unveiling – Fall 2021 or Spring 2022
*Timeline is subject to change
If you have any questions about this or other projects contact: Lorie Buckley at 801-629-8718 or lorieb@ogdencity.com
Print this Page
View Legal Agreement