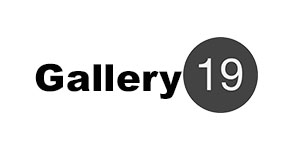 MEED4: The Power of Identity
1637 W 18th Street
Chicago IL 60608
APPLY NOW
Contact Email:
treyes@gallery19chicago.com
Call Type:
Competitions
Eligibility:
International
State:
Illinois
Entry Deadline:
5/8/20
Days remaining to deadline: 31
REQUIREMENTS:
Media
Images - Minimum: 1, Maximum: 5
Total Media - Minimum: 1, Maximum: 5
Entry Fee (MEED4: The Power of Identity): $35.00

Description:

Gallery19 announces a call for entries for our fourth annual juried competition, Meed4: The Power of Identity. Artists at all experience levels are invited to submit two-dimensional work such as photography painting drawing, and mix-media. Artists selected as finalists will have their work exhibited (and available for purchase*) at Gallery19 for the month of June 2020. ** As competition judge, Teresa Magaña, artist and educator, will review all entries, select finalists, and announce the winner at an opening reception at Gallery19, on June 12th, 2020.

THEME: The Power of Identity
This year's competition Gallery19 will delve into the everchanging definition of the artists self-portrait. While a portrait refers to any image that depicts a human figure, a self-portrait refers to a work that depicts the artist that produced it. Self-portraiture, whether produced in the medium of painting, photography, drawing, or mixed media is its own distinct genre of art, like that of the landscape or the still life. That is, the common features of all self-portraits unify the genre in content and means of expression. We will be looking for work by artists that explore the ideas of self-identity through the power of the self-portrait.
THE PAYOFF:
The winner of Gallery19's Meed4 will receive a solo show at Gallery19 for the month of August 2021. The winner will also have a one-year contract with Gallery19, which includes exposure on the gallery's website, ongoing multi-media, promotion, including social media, participation in gallery programming (openings, events, artist talks, etc.), and direct sales efforts. In addition, Teresa Magaña will mentor the winner for a little over a year June 2020 through August 2021, by reviewing and evaluating work product, and assisting in development of a gallery-ready exhibition, all culminating in a solo exhibition at Gallery19.
JUDGE:
We are honored to have Teresa Magaña preside over the 2020-2021 Gallery19's Meed4 competition. Teresa Magaña has established herself as a mixed media artist, educator, curator, and gallery owner. Her work is rooted and heavily influenced by her Mexican and Chicana identity. As owner of Pilsen Outpost Teresa continues to support and develop emerging artists by offering her gallery as a place for artists seeking the opportunity to express themselves visually.
Print this Page
View Legal Agreement